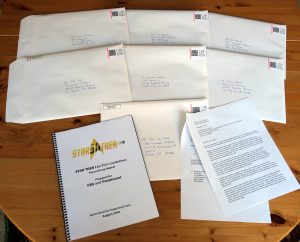 IF YOU WANT TO HELP US GET THE FAN FILM GUIDELINES CHANGED, SCROLL TO THE BOTTOM OF THIS PAGE…
In 1968, NBC received 115,893 letters from Star Trek fans pleading for the network not to cancel their favorite show…and it worked. Star Trek was renewed for a third and final season.
It is now 2016, and fans have a new opportunity to make their voices heard. This time, the imperiled entity is Star Trek fan films, restricted by a new set of guidelines issued by Star Trek license holders CBS and Paramount. Not all of these guidelines are threatening to fan films. Nearly half of them are perfectly acceptable as written. Another a quarter of them simply need some minor tweaking to better clarify what the studios are trying to communicate. It is only the small number of remaining guidelines that have overshot the mark and wound up too restrictive to allow fans the creativity and passion that the studios themselves say they want to encourage fans to showcase.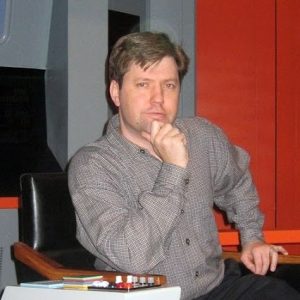 A week after the guidelines were announced, John Van Citters of CBS Consumer Products Inc. appeared on a podcast and said the following:
"All of this is definitely a conversation. We hope very much that this helps settle things with Star Trek fan films, that it provides some clarity for everybody, and that we can see what is working and what is not working…and we can follow up accordingly with that."
But how do fans approach the studios to share our concerns? There is no official mechanism for fans to sit down with the CBS and Paramount executives to try to find a fairer compromise between the best interests of both parties. There is no single fan representative who speaks with the collective voice of fandom. Even fan filmmakers themselves are all over the map in their responses to the guidelines. So how can fans provide their feedback and recommendations to the studios?
Continue reading "Join the new Fan Film LETTER WRITING CAMPAIGN!"