SURPRISINGLY FEW SPOILERS…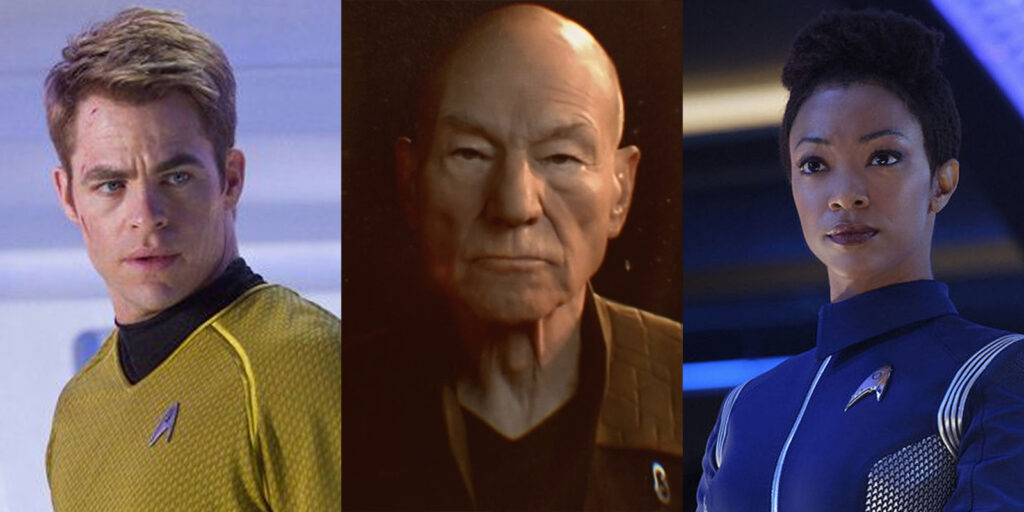 I had almost forgotten the feeling. Maybe that's because it's been 15 years since I've felt it.
I used to get the feeling often when watching Star Trek episodes. They'd end, and I'd go "WOW" or (as when Riker said "Fire!" followed by the words "To be continued") I'd just want to see more…NOW!
There were episodes of Next Gen and DS9 that left me feeling proud to be a Star Trek fan, like I was being treated to carefully crafted masterpieces like "The Inner Light" or "Sacrifice of Angels." Even Voyager and many episodes of Enterprise's final season had this effect on me. Star Trek was exciting, fun, thoughtful, brilliant even…and these episodes always left me feeling happy and satisfied with my decision to dedicate so much of my life to this grand sci-fi franchise.
And then the feeling just…stopped.
I really wanted to like the 2009 JJ Abrams Star Trek movie reboot. The ingredients all seemed to be there. But that movie completely missed the mark for me. Star Trek Into Darkness frustrated me even more. And while Star Trek Beyond had a few moments, the feeling of excitement and satisfaction just wasn't there. I spent more time complaining about unbelievable and illogical plot holes, wondering why Khan was suddenly a white guy, and trying to figure out why a small starship needed to carry a motorcycle and a Beastie Boys soundtrack.
And Discovery only seemed to worsen the situation. I suffered through most of the first season. And while the second season improved noticeably, when each episode ended, I still wasn't feeling like I wanted more…like I was truly satisfied with what I'd just watched. I wasn't feeling proud to be a Star Trek fan anymore—at least not with this new series. And most of the Short Treks, while enjoyable, didn't spark that old feeling either.
Fifteen years.
Three blockbuster movies.
Ten Short Treks.
Twenty-nine episodes of Star Trek: Discovery.
And all I felt was "meh." I actually had to frequently remind myself why I was sticking with the new releases from the franchise rather than jumping (star)ship as many other disillusioned fans were claiming to have done.
But with just a single episode of the new STAR TREK: PICARD series, the feeling is back, baby, and as strong as it's ever been! How the heck did that happen???
Continue reading

"What PICARD got right…and DISCOVERY and JJ TREK got wrong! (editorial review)"