THE SPOILERS' BACK IN TOWN…SPOILERS' BACK IN TOWN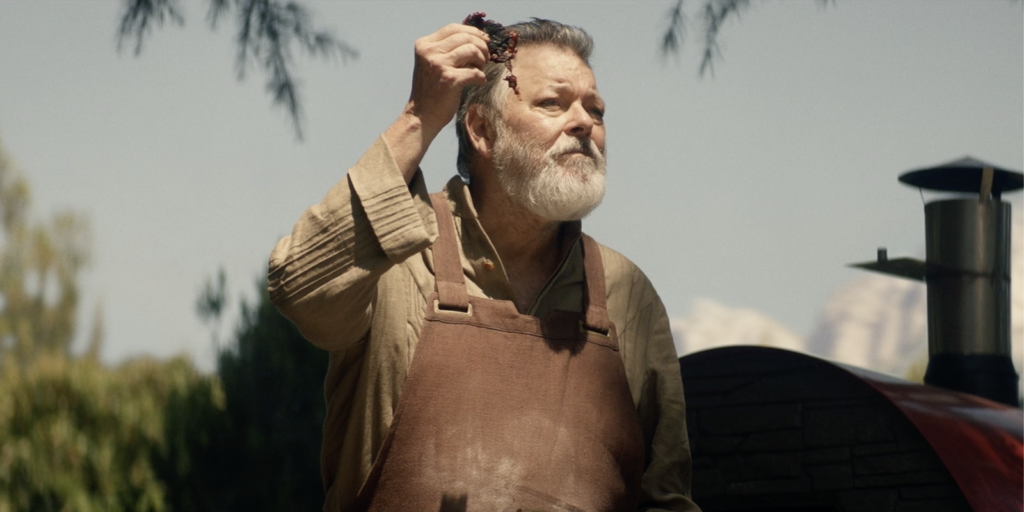 I really don't understand the folks out there who are trying so hard to convince others (or maybe just themselves) that STAR TREK: PICARD isn't a good show. I mean, the critics certainly love it (and by those I mean the trusted sci-fi critics who provide reviews—rather than just recpas—at places like DenOfGeek, IndieWire, IGN, Space.com, TrekMovie, Escapist, and many others). And numerous fans on Facebook certainly love the show, too. Granted, not everyone is giving it perfect 10's each time out, but the general consensus seems to be extremely positive as people are enjoying what they see.
And then there are the detractors. There always seem to be detractors.
I've personally written more than fifteen thousand words over the last month and a half very specifically explaining why the show is so good (minus the blog about the swearing). So that's quite the wall to climb in trying to convince me that I, the critics, and an endless parade of fans on Facebook and elsewhere have been wrong all this time. But that doesn't stop these negative nellies from making such keen and thought-provoking arguments as the following…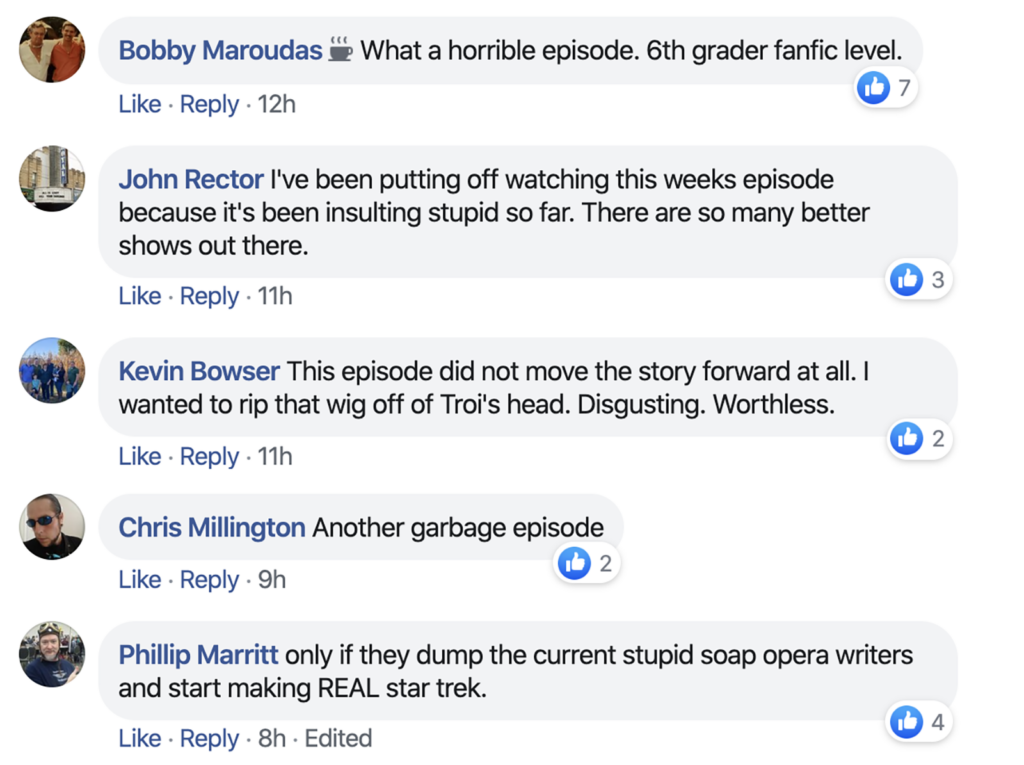 Deep thinkers, I know.
I also tried watching Nerdrotic's latest video podcast bashing the show (as he always does). However, it's hard for me to give a critic any real credence when he can't even pronounce the name of the episode…despite living a few hours drive from a famous restaurant on Pacific Coast Highway in Big Sur with the same name. Nepenthe (neh-PEN-they) has been around since 1949 overlooking the cliffs of the majestic California coastline and serving the world's best hamburger (the ambrosiaburger) along with other culinary delights. For a person who lives in San Francisco to not have heard of Nepenthe…well, that's just wrong. Take a drive down the coast, dude; it's lovely!
Anyway, as I watched Gary Buechler skewer the episode on his podcast, all I could think were 1) he's using juvenile name-calling to make a lot of his points, and 2) he's getting donations from people while doing the skewering. If people paid me money to bash a show each week, I'd probably find a way to do it. I'm just not sure I'd trust what I had to say as objective or fair-minded. But enough about that.
I'm really trying to understand the folks who don't think this show is good. A teensy few have written thoughtful, reasonable comments that I've published on previous blogs. And while I don't agree with them, I respect their efforts to convey their thoughts clearly and civilly. But by far, most people who criticize this show just seem to fall into the following five categories…
Continue reading

"For STAR TREK: PICARD, don't allow the PERFECT to be the enemy of the REALLY REALLY GOOD! (editorial review)"