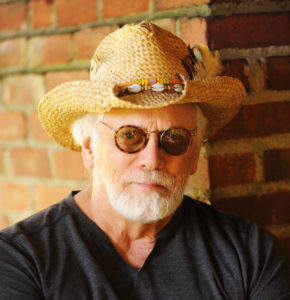 In June of 2017, when I saw the headline that a former Star Trek actor was planning to run for the U.S. Congress, I wasn't at all surprised to find out that it was J.G. HERTZER.
Even though his character of General Martok from Deep Space Nine (who eventually became Chancellor Martok, leader of the Klingon Empire) loathed politics, J.G. always seemed drawn to it.  The few times I'd seen and spoken with him at conventions, J.G. would invariably share his strongly-held progressive views on political issues and politicians in general.
So it kinda made sense that J.G. would combine his two passions—theater and politics—into his campaign to represent the 23rd Congressional District of New York State.  That said, I still scratched my head a little at J.G.'s choice to run simultaneously as himself and also as his "spokesman" Mark Twain (pen name of noted American author Samuel Clemens).  Clemens spent a portion of his adult life living and writing in J.G.'s upstate New York district, and the author's humorous and straight-spoken approach to life seemed a perfect way to comment on the state of our union and the challenges facing it.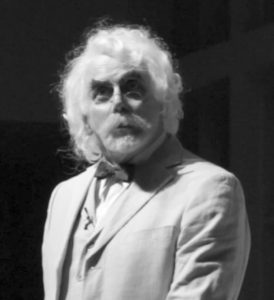 Unfortunately for the fan film AXANAR, however, J.G.'s choice to campaign as Mark Twain included a decision to also look the part, which meant letting his hair grow long and wavy (like the author).  This precluded J.G. from filming any scenes of the upcoming Axanar fan film sequels until after the U.S. midterm elections in November, as his character of Admiral Sam Travis had a distinctively short military-style haircut.
So naturally, as an Axanar supporter myself, I took notice when I learned last week that J.G. Hertzler was SUSPENDING his Congressional campaign!  Did this mean he was now free to cut his hair and do Axanar sooner?  Was he even going to do Axanar at all?  (He hadn't been officially confirmed yet.)  And why would J.G. suddenly suspend his campaign less than three months before the midterm elections?
Continue reading "J.G. HERTZLER suspends his campaign for Congress and talks about AXANAR! (audio interview)"