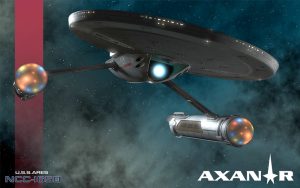 Last time, we took a look at what the plaintiffs had to say in their Plaintiffs Opposition to the DEFENSE Motion for Summary Judgment.  Now it's time to flip over to the Defense Opposition to the PLAINTIFFS Motion for Partial Summary Judgment.  As I did yesterday, I'm going to conduct my review by gathering together some choice quotations from the filing and commenting on them individually, starting with this very important one…
Moreover, even if the Court were to construe Plaintiffs' unsubstantiated and self-serving speculation that they could theoretically be harmed by Defendants' Works as "evidence," this would only create a factual dispute on fair use.
This shows that the defense isn't just opting for a "We're obviously right, and they're obviously full of crap…" approach like the plaintiffs did.  (That's not an actual quote from the plaintiffs' filing, but it's a pretty good summation.)
Instead, the defense is going to also cover their flank and protect themselves against the judge going with the plaintiffs.  In other words, yes, they're saying "We're right and they're wrong," but they are also saying, "But if you think they're right, then we really need to let a jury decide."  Summary judgments only happen if there is clearly NOT a factual dispute.  So pay attention to how many times the defense suggests that a the facts need to be brought in front of a jury.  The plaintiffs don't do that at all.
Two legal teams…two different strategies.  Fascinating, ain't it?  (Well, I think it's fascinating, at least!)  So, let's look at what the defense has to say…
Continue reading "A closer look at the OPPOSITION BRIEFS in the AXANAR LAWSUIT (Part 2)"