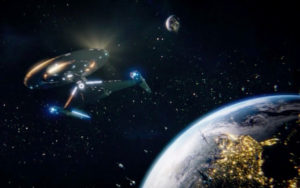 As STAR TREK: DISCOVERY  completes its initial season, I have one final chance to kvetch about the new series before what looks to be a year or more hiatus while production proceeds on season two.
I know it seems like all I ever do (or most of what I do) is criticize this show…and many have asked why I've even bothered watching it in the first place.  It's a fair question, and the answers I can come up with are: 1) it's not that the show sucks, and 2) I'm a 50-year Trekkie…how could I not watch this show?  Even if I'm choosing to be critical of it (as I am of the rebooted Star Trek films, as well), I want to know what it is that I'm criticizing.
But as I said, folks, the show doesn't suck!  It's well acted, well produced, well edited, has great music, mostly great pacing, looks visually stunning, and is obvious the result of a team of very dedicated individuals working very hard to produce a quality television series.
So why the heck don't I like this show more?  Why don't I LOVE it???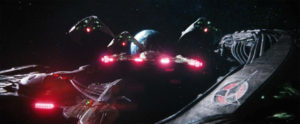 It's not simply that I don't like the bling-shiny uniforms or that I wasn't thrilled with the new-fangled Klingons and their crazy ship designs that look more like bats  and the Federation technology that looks like 25th century rather than 23rd.  I moved past all the cosmetic issues I had with the series early on.  So their USS Enterprise NCC-1701 doesn't match the original.  My head canon can just shift this entire series into an alternative reality, and all is good.
So again, why don't I like this show more?
I know I've sounded like a disgruntled broken record in my editorial reviews.  But that's just me trying to figure out the answer to this question in my head (and sharing those thoughts with all of you).
And as the first season brought with it what I considered to be a very unsatisfying end to the Klingon war, I finally put my finger on what's been bothering me the most…
Continue reading "It's not what's in DISCOVERY that bugs me – it's what's MISSING! (editorial review)"