SPOILERS AHEAD!  BIG, HUGE, MASSIVE, GINORMOUS, HULKING SPOILERS!!!  (Don't say you weren't warned!)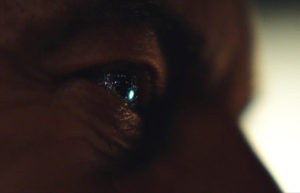 Last week, I commented on the fan theory that Captain Lorca of the USS Discovery isn't from "our" universe but rather from the Mirror Universe.  At first, it sounded like a pretty wild theory.  Now, I'm pretty well convinced that it's the truth.
Is that the "discovery" that the series is named for?  After all, these show-runners are all about things having multiple layers of meaning, like episode 5's title "Choose Your Pain."  Maybe Discovery is not just the starship's name but also alluding to the crew's discovery that their captain is from another universe…a much meaner and nastier universe, as it turns out!
What?  You don't believe me?  (Well, actually, some of you probably do.  This theory is already spreading rapidly through fandom—at least those watching the show—and a growing number are, like me, getting on board with the idea.)
Here's the clues…
Continue reading "Is STAR TREK: DISCOVERY getting TOO PREDICTABLE? (editorial review)"