Want to help support a fan film or series? Find a list of active crowdfunding campaign links here.
And if you have a fan film or series with a currently active campaign that isn't listed below, please contact us at news (at) fanfilmfactor (dot) com.
---
SKY FIGHTER – Blu-ray Release (Indiegogo Campaign)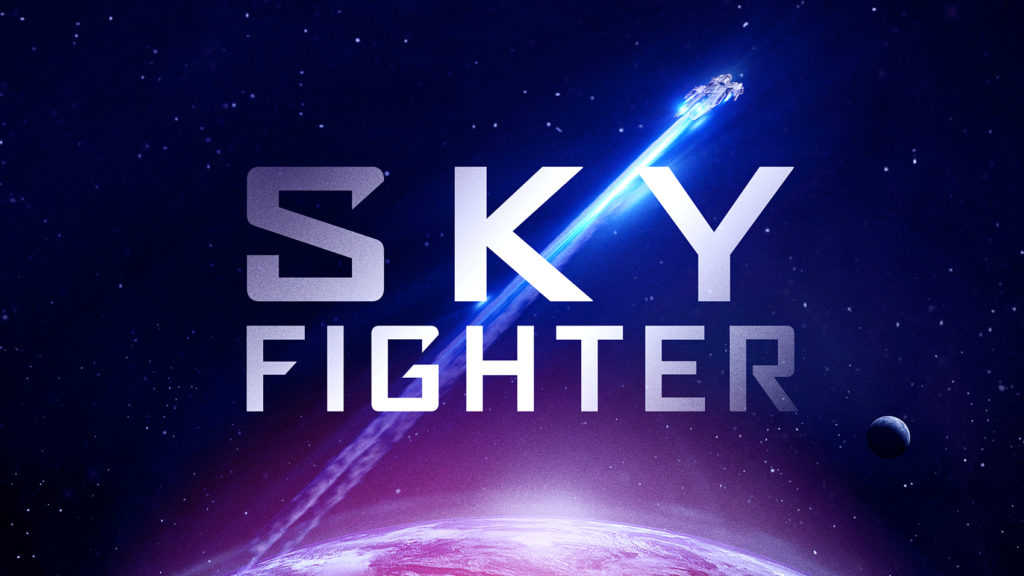 YOU financed a sci-fi short—and WE made it! It's FINISHED! But to do so, writer-director LUKAS KENDALL had to put a ton of money on his MasterCard. Is he crazy? YES! Is he stupid? POSSIBLY! Is the movie as good as we hoped? WE THINK SO! This second, follow-up Indiegogo campaign is to raise money to make a Blu-ray/soundtrack CD combo package for our donors—and so we have a way to give a PRIVATE LINK to our supporters to watch the movie, without voiding our film festival eligibility. THANKS!
To find out more or to donate, please visit:
https://www.indiegogo.com/projects/sky-fighter-sci-fi-short-film-blu-ray-release
---
TO HAVE BOLDLY GONE (Indiegogo Campaign)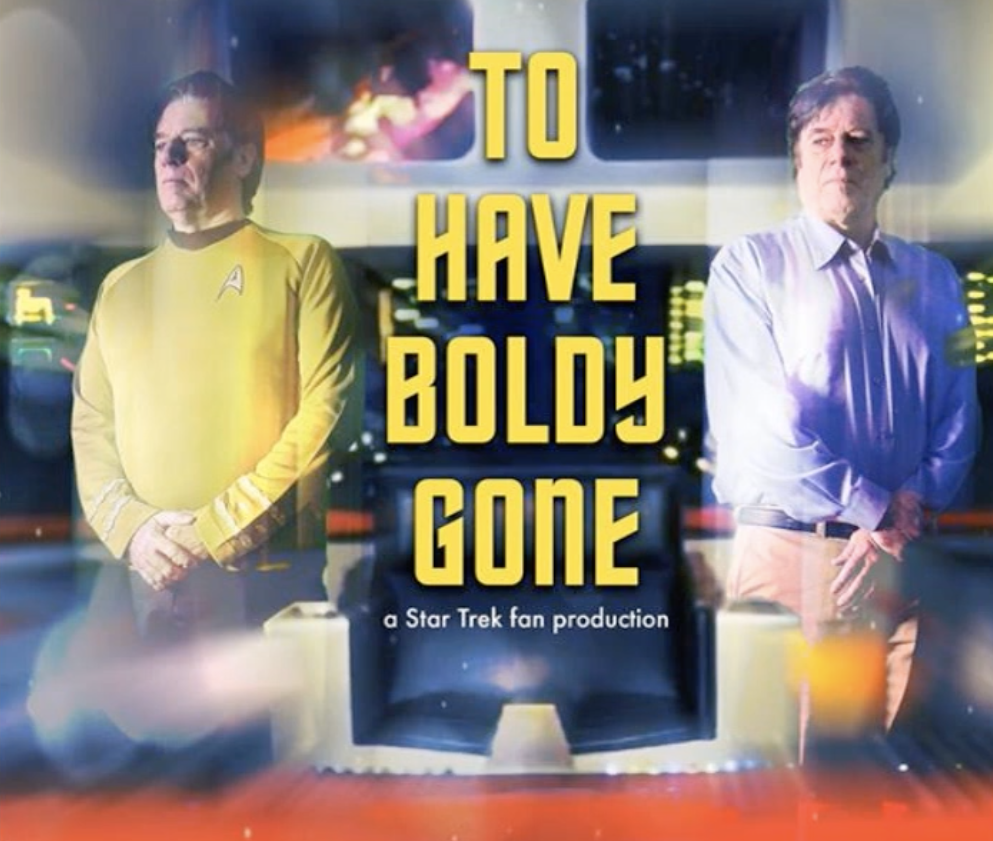 Prepare to go where no fan production has gone before!
Fan films are dreams come true, wish-fulfillment fantasies realized through the miracle of video production. But what if it all happened for REAL? What if you were suddenly on board the USS Enterprise and Captain Kirk and his crew needed YOUR help? Would you know what to do? After all, you're the ultimate Trekkie, right? But this isn't just a show anymore, and those Klingons are really shooting at you!
Meet Peter Warren, a "get-a-life" Star Trek fanatic who wakes up on the bridge of the USS Enterprise in his Captain Kirk pajamas…only to discover the ship is empty, the crew displaced in time, and an unstoppable foe from the future has a plan that is futile to resist. Can a Trekkie in his pajamas possibly save the Federation all by himself?
Cross the threshold between reality and fantasy as the two become one in the upcoming fan film TO HAVE BOLDLY GONE. With your generous donations, you can help turn this fantasy into a wonderful reality for fans everywhere to watch and enjoy!
To find out more or to donate, please visit:
https://www.indiegogo.com/projects/to-have-boldly-gone
---
THE NEUTRAL ZONE (ongoing Patreon Campaign)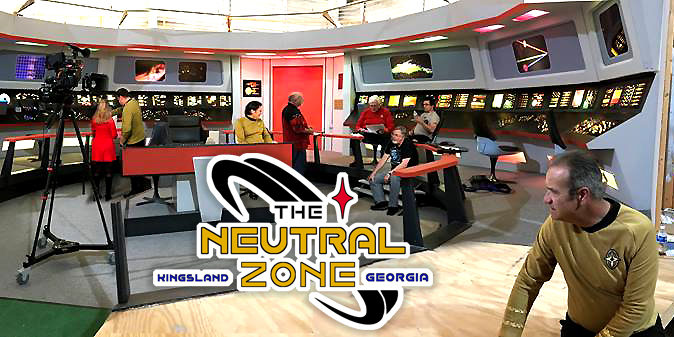 THE NEUTRAL ZONE (formerly STAGE 9 STUDIOS), located in Kingsland, GA is a 9,600 square foot housing a full-scale suite of Constitution class starship sets including the bridge, transporter room, engineering, sickbay, and much more!
Previously the home of the web series STAR TREK CONTINUES, these sets have been meticulously constructed under the guidance of Executive Producer Vic Mignogna, and are now open to the public for fan film productions and fan appreciation events.
THE NEUTRAL ZONE is NOT a money-making enterprise but an opportunity to share the passion that millions of STAR TREKfans have for the series! All contributions will go towards rent, utilities and maintenance. Any monies collected beyond that will fund studio improvements and new set construction.
Help us keep the lights on!
To find out more or to donate, please visit: https://www.patreon.com/neutralzonestudios
---
ARES STUDIOS (ongoing Patreon Campaign)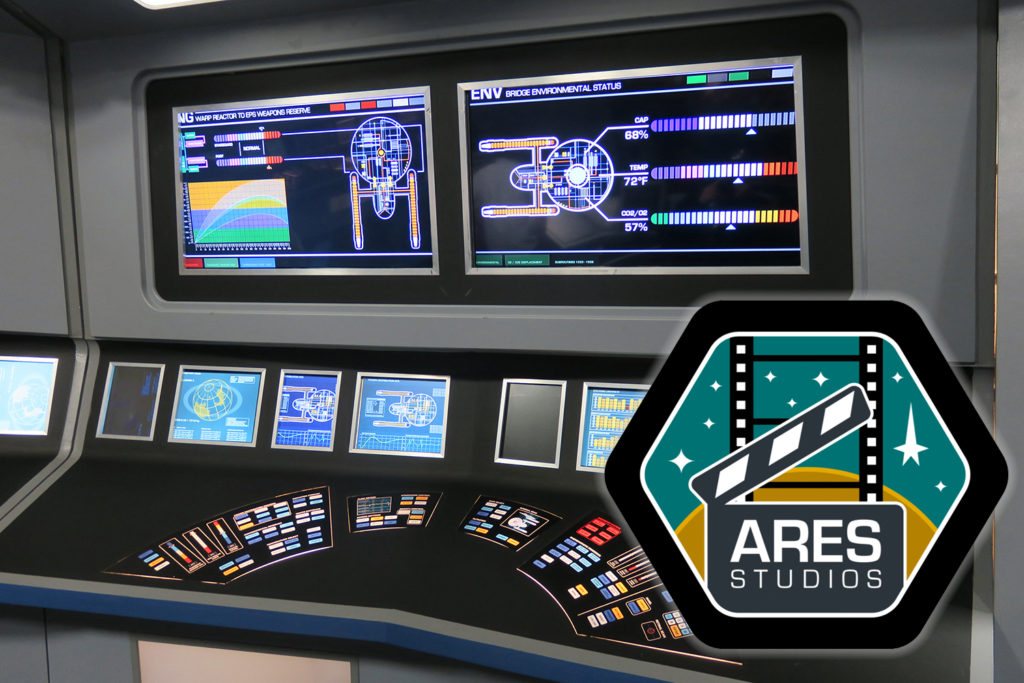 Ares Studios is the first fan owned film studio. Founded by Alec Peters, the creator of the ground breaking Star Trek fan film Prelude to Axanar, Ares Studios produces video content for fans of Star Trek and Sci-Fi, including weekly YouTube shows.
The physical studio, located near Atlanta, Georgia – and home to the amazing USS Ares bridge set – is open to all Sci-Fi and genre fans to utilize in their fan films. Ares Studios has also partnered with Gwinnett County High Schools in support of their Academy Program, allowing video production students to work in the studio and film on our sets.
The most important goal for Ares Studios: with a rent of $3,600 a month and utilities and insurance about another $400, $4,000 will cover all monthly expenses to keep the studio open for all to use!

To find out more or to donate, please visit:
https://www.patreon.com/aresstudios

---
THE ROMULAN WAR (online "in demand" Indiegogo campaign)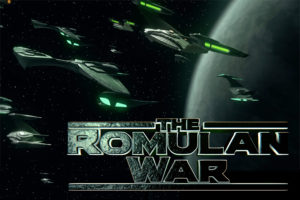 THE ROMULAN WAR is a Star Trek fan film production which documents the plight of humanity as it faces extinction at the hands of the Romulan Empire in the 22nd century. If you like Star Trek, war movies, or the History Channel, be part of our campaign to complete production on THE ROMULAN WAR!
Our documentary-style fan film focuses on this historic event that led to the creation of the United Federation of Planets…the war between Earth and the Romulan Empire! Captain's logs, eyewitness video, journal entries, and period photographs combine with "found footage" of the war's key conflicts to realistically depict a world where mankind's very survival is at stake.
​THE ROMULAN WAR vividly embraces the entire sweep of the 22nd century's most devastating war, covering the battles in space, on alien worlds, and on the home fronts of both Earth and Romulus. These are the heroic adventures of captain and cadet alike that ultimately leads to the formation of the Federation!
To find out more or to donate, please visit: https://www.indiegogo.com/projects/the-romulan-war
---
DREADNOUGHT DOMINION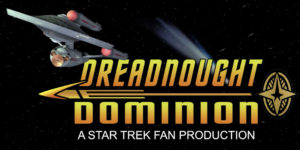 FOLKS…! Both "Reality Check" and "Silent Acknowledgment" have been getting a LOT of great comments and views! Both of these were self-funded by cast and crew. We are launching a GoFundMe campaign to fund our LONG shoot in early 2019 for two 15-minute productions. We will also shoot a vignette to GET US OUT INTO SPACE for the two 15-minute adventures. We've LOVED doing Dreadnought Dominion, but we've not gotten to be "out there" just yet. HELP Dominion get OUT THERE and continue our adventures.
https://youtu.be/mX9rGST6yk0 – "Reality Check"
https://youtu.be/klMUxAC2Z0o – "Silent Acknowledgment"
To find out more or to donate, please visit: https://www.gofundme.com/dreadnought-dominion
---
PACIFIC 201 (online "in demand" Indiegogo campaign)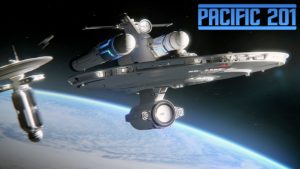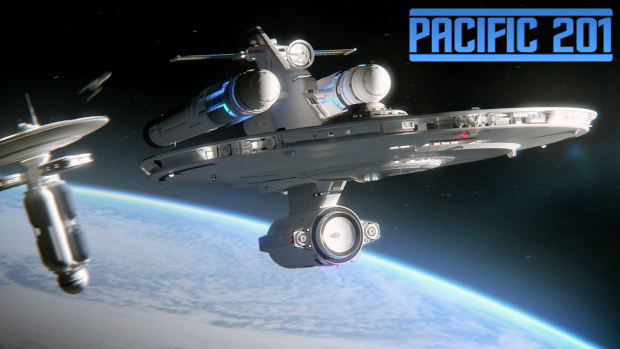 Pacific 201 tackles an unseen era of Star Trek history, telling our idea of how Earth reestablishes itself as a positive interstellar influence after the devastating Romulan War. Forty years have passed since the cease-fire was signed, establishing the Romulan Neutral Zone, and ending the war. But the problems are far from over, as mistrust and a general wariness of the unknown have plagued humanity for years. That era is coming to a close as the children of those who fought in the war are tired of hiding from the galaxy. The time has come for Earth to regain its confidence and make a name for itself in the stars. Those hopes are embodied in the launching of Earth's newest flagship: the Starship Pacific, which will embark on a bold mission towards a mysterious and uncharted region of space.
We've raised many of the funds required to go forward with production, but as much of our budget requires our team to spend a lot out-of-pocket, continued contributions will only serve to make Pacific 201 even better!
To find out more or to donate, please visit:
https://www.indiegogo.com/projects/pacific-201-a-star-trek-fan-production
---