Want to help support a fan film or series? Find a list of active crowdfunding campaign links here.
And if you have a fan film or series with a currently active campaign that isn't listed below, please contact us at news (at) fanfilmfactor (dot) com.
---
AVALON UNIVERSE (GoFundMe Campaign)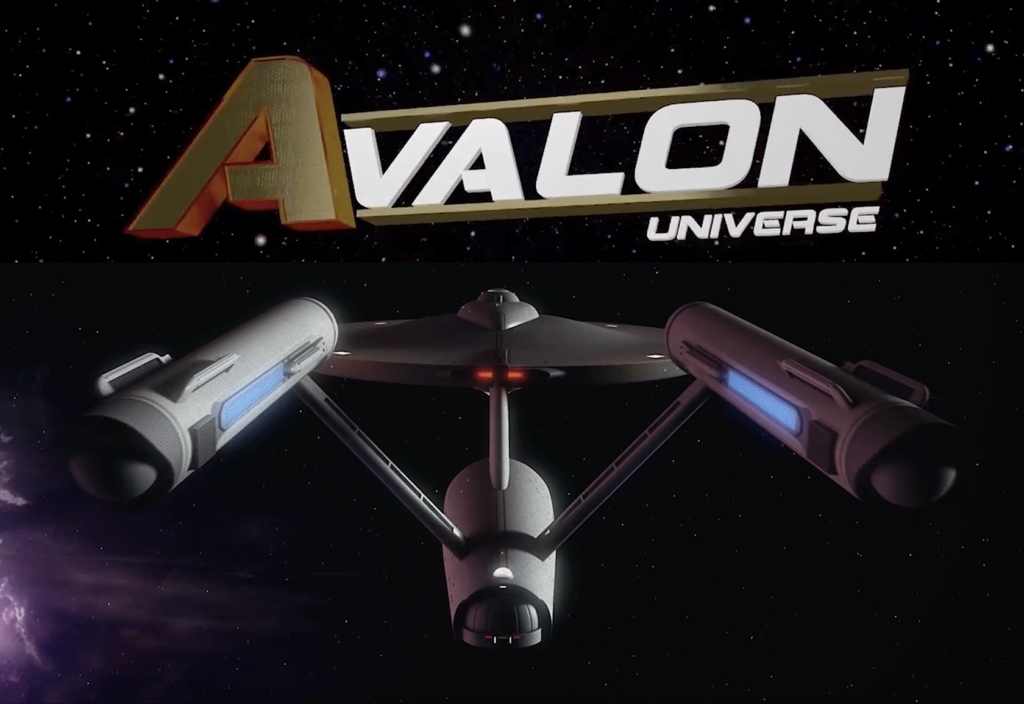 Since 2018, the Avalon Universe has released SIX high-quality Star Trek fan films. And in that time we have only ever had one other crowdfunding campaign.
Now, it's time for us to reach out to you, our supporters and fans, for help once again in the form of your generous donations. With these funds, we will be able to complete production on several fan films this year and begin production next year on an exciting new chapter in the Avalon saga: "Crisis On Infinite Excaliburs."
Yes, this is a crowd-funding campaign for multiple Avalon Universe fan films. The reason is that we consolidate our resources and do things like shooting scenes for multiple productions over the same weekend. In this way, we can keep expenditures for things like equipment rental fees, travel and (when necessary) lodging, food for the cast and crew, make-up and hair supplies, costumes and uniforms, and other items and as low as possible.
We use your donations carefully and frugally, watching our budgets just like any Hollywood production would.
To find out more or to donate, please visit:
https://www.gofundme.com/f/zdn4p-AvalonUniverse2021
---
ARES STUDIOS (ongoing Patreon Campaign)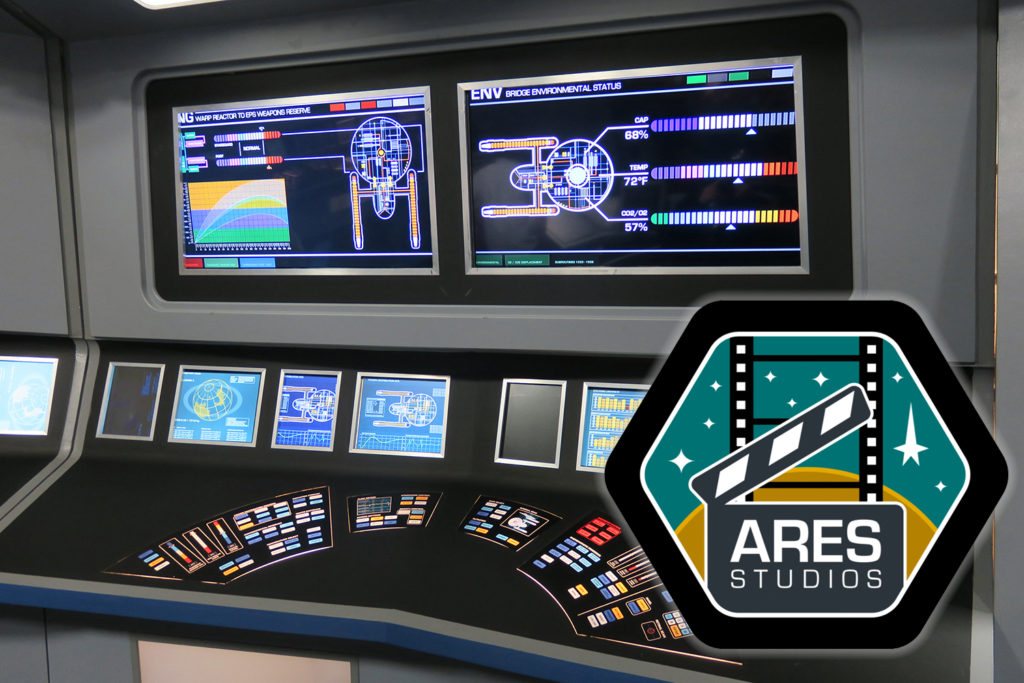 Ares Studios is the first fan owned film studio. Founded by Alec Peters, the creator of the ground breaking Star Trek fan film Prelude to Axanar, Ares Studios produces video content for fans of Star Trek and Sci-Fi, including weekly YouTube shows.
The physical studio, located near Atlanta, Georgia – and home to the amazing USS Ares bridge set – is open to all Sci-Fi and genre fans to utilize in their fan films. Ares Studios has also partnered with Gwinnett County High Schools in support of their Academy Program, allowing video production students to work in the studio and film on our sets.
The most important goal for Ares Studios: with a rent of $3,600 a month and utilities and insurance about another $400, $4,000 will cover all monthly expenses to keep the studio open for all to use!
To find out more or to donate, please visit:
https://www.patreon.com/aresstudios
---
NEUTRAL ZONE STUDIOS (ongoing Patreon Campaign)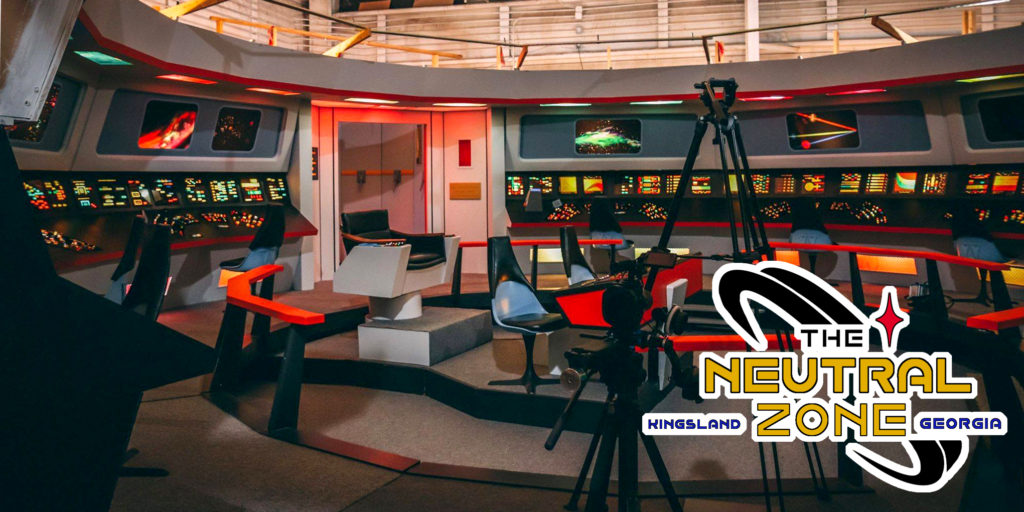 NEUTRAL ZONE STUDIOS (formerly STAGE 9 STUDIOS), located in Kingsland, GA is a 9,600 square foot housing a full-scale suite of Constitution-class starship sets including the bridge, transporter room, engineering, sickbay, and much more!
Previously the home of the web series STAR TREK CONTINUES, these sets have been meticulously constructed under the guidance of Executive Producer Vic Mignogna, and are now open to the public for fan film productions and fan appreciation events!
THE NEUTRAL ZONE has been home to over 40 fan film productions, numerous Fan Appreciation Weekends, more than 5 on-site weddings, music videos, livestreams, private walk-throughs and more! All contributions will go towards rent, utilities and maintenance. Any monies collected beyond that will fund studio improvements and new set construction.
To find out more or to donate, please visit:
https://www.patreon.com/neutralzonestudios
---
THE ROMULAN WAR (online "in demand" Indiegogo campaign)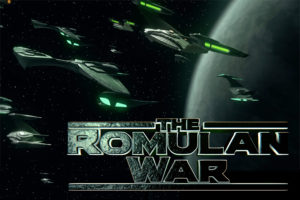 THE ROMULAN WAR is a Star Trek fan film production which documents the plight of humanity as it faces extinction at the hands of the Romulan Empire in the 22nd century. If you like Star Trek, war movies, or the History Channel, be part of our campaign to complete production on THE ROMULAN WAR!
Our documentary-style fan film focuses on this historic event that led to the creation of the United Federation of Planets…the war between Earth and the Romulan Empire! Captain's logs, eyewitness video, journal entries, and period photographs combine with "found footage" of the war's key conflicts to realistically depict a world where mankind's very survival is at stake.
​THE ROMULAN WAR vividly embraces the entire sweep of the 22nd century's most devastating war, covering the battles in space, on alien worlds, and on the home fronts of both Earth and Romulus. These are the heroic adventures of captain and cadet alike that ultimately leads to the formation of the Federation!
To find out more or to donate, please visit: https://www.indiegogo.com/projects/the-romulan-war
---