Want to help support a fan film or series?  Find a list of active crowdfunding campaign links here.
And if you have a fan film or series with a currently active campaign that isn't listed below, please contact us at news (at) fanfilmfactor (dot) com.
---
THE ROMULAN WAR (online "in demand" Indiegogo campaign)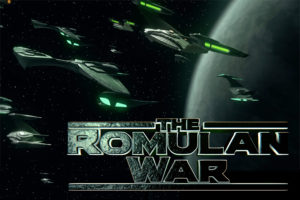 THE ROMULAN WAR is a Star Trek fan film production which documents the plight of humanity as it faces extinction at the hands of the Romulan Empire in the 22nd century. If you like Star Trek, war movies, or the History Channel, be part of our campaign to complete production on THE ROMULAN WAR!
Our documentary-style fan film focuses on this historic event that led to the creation of the United Federation of Planets…the war between Earth and the Romulan Empire!   Captain's logs, eyewitness video, journal entries, and period photographs combine with "found footage" of the war's key conflicts to realistically depict a world where mankind's very survival is at stake.
​THE ROMULAN WAR vividly embraces the entire sweep of the 22nd century's most devastating war, covering the battles in space, on alien worlds, and on the home fronts of both Earth and Romulus. These are the heroic adventures of captain and cadet alike that ultimately leads to the formation of the Federation!
To find out more or to donate, please visit: https://www.indiegogo.com/projects/the-romulan-war
---
OH, THE PLACES YOU'LL BOLDLY GO! (legal defense fund)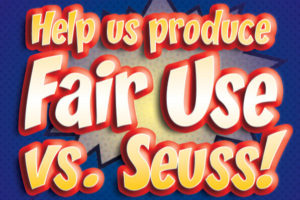 Copyright and trademark precedent is being made right under our very noses, and Star Trek is right smack dab in the middle of it!  But this time, it's not a fan film in the thick of things but an unpublished attempt to mash-up Star Trek and Dr. Seuss into a fun (but allegedly not entirely allowable) illustrated book intended to be titled Oh, The Places You'll Boldly Go!
Written byDAVID GERROLD and illustrated by TY TEMPLETON (Eisner award-winning mainstream comic book artist), this project was going to be crowd-funded through Kickstarter and managed to raise $30,000 in September of 2016.  But Dr. Seuss Enterprises (DSE) asserted their intellectual property rights, and Kickstarter elected to shut down the campaign.  On November 10, DSE sued Gerrold, Templeton, and ComicMix (the company running the campaign) for both copyright and trademark infringement.
It's now nearly two years later, and this case is nowhere near done.  In fact, the trial isn't scheduled to begin until next spring, and the lawyers on both sides have been VERY busy!  But in the meantime, the legal bills are piling up.  This isn't as much of a problem for DSE, which makes money every time someone buys Green Eggs and Ham or The Lorax, not to mention royalties on all the movie remakes of classic Seuss stories.  ComicMix, on the other hand, is a much smaller company…and apparently, their cash bucket isn't nearly as deep.  And unfortunately, ComicMix didn't find attorneys willing to work for free.  And so ComicMix has launched a GoFundMe campaign with a $25,000 goal.
To find out more or to donate, please visit:
https://www.gofundme.com/help-us-defend-fair-use-from-seuss
---
DREADNOUGHT DOMINION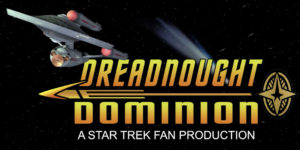 FOLKS…!  Both "Reality Check" and "Silent Acknowledgment" have been getting a LOT of great comments and views!  Both of these were self-funded by cast and crew.  We are launching a GoFundMe campaign to fund our LONG shoot in early 2019 for two 15-minute productions. We will also shoot a vignette to GET US OUT INTO SPACE for the two 15-minute adventures. We've LOVED doing Dreadnought Dominion, but we've not gotten to be "out there" just yet.  HELP Dominion get OUT THERE and continue our adventures.
https://youtu.be/mX9rGST6yk0 – "Reality Check"
https://youtu.be/klMUxAC2Z0o – "Silent Acknowledgment"
To find out more or to donate, please visit: https://www.gofundme.com/dreadnought-dominion
---
MELBOURNE: "BALANCE OF TERROR"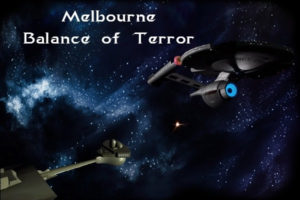 With "Stormfront, Part 2" and the dust settling down, we are gearing up to shoot our next film. Due to the problems with the sets, we lost the funds we had, and need your help to tell our story.
We are building a warp core to add to the engineering section!
The next thing we are doing is visiting a mysterious space station that is outside of Federation space.  This will require some props, set decoration and aliens in costumes and makeup to make it all look pretty…well, dirty in this case.
Last but not least, need a few more uniforms for our actors and extras.  Oh yeah, and we are debuting a new character!  She was planned from the beginning, but this will be her first time on screen!
Join us in telling the next installment of our story!  You can follow us here for more info…
https://www.facebook.com/Shadowstormstudios/ 
https://www.facebook.com/USSMELBOURNE/
To find out more or to donate, please visit: https://www.gofundme.com/balance-of-terror
---
PACIFIC 201 (online "in demand" Indiegogo campaign)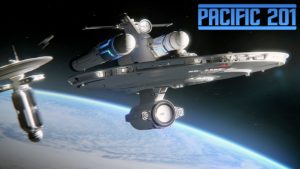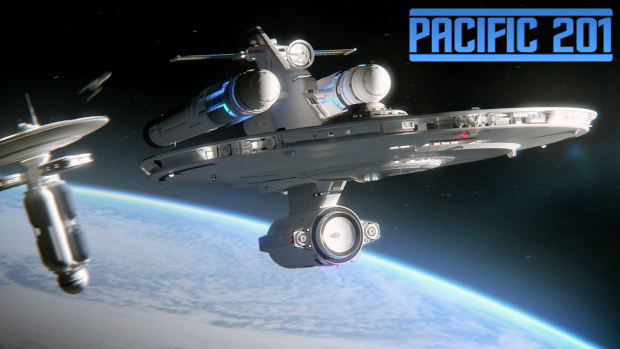 Pacific 201 tackles an unseen era of Star Trek history, telling our idea of how Earth reestablishes itself as a positive interstellar influence after the devastating Romulan War. Forty years have passed since the cease-fire was signed, establishing the Romulan Neutral Zone, and ending the war. But the problems are far from over, as mistrust and a general wariness of the unknown have plagued humanity for years. That era is coming to a close as the children of those who fought in the war are tired of hiding from the galaxy. The time has come for Earth to regain its confidence and make a name for itself in the stars. Those hopes are embodied in the launching of Earth's newest flagship: the Starship Pacific, which will embark on a bold mission towards a mysterious and uncharted region of space.
We've raised many of the funds required to go forward with production, but as much of our budget requires our team to spend a lot out-of-pocket, continued contributions will only serve to make Pacific 201 even better!
To find out more or to donate, please visit: Indiegogo crowd-funding campaign page
---