Want to help support a fan film or series?  Find a list of active crowdfunding campaign links here.
And if you have a fan film or series with a currently active campaign that isn't listed below, please contact us at news (at) fanfilmfactor (dot) com.
---
The Holy Core
We're hoping to raise £8,700 (approx $12K USD) so that we can bring this film to life! We have written a powerful story that we think will be exciting as well as thought provoking to watch. We are very grateful to everyone who helped us crowdfund our first Star Trek project, Chance Encounter. And now we really want to deliver The Holy Core too, so that all the fans who want one more, high quality TNG style adventure can get exactly that!
Original characters
Thoughtful and exciting story
Real actors
Real sets
High production values
Thirty minute duration
The Next Generation era
We have made many shorts in the past. As both film makers and Star Trek fans, we have a proven track record of producing films on time and on budget, and we are very capable of making this thirty minute, TNG era film to a high standard.
To find out more or to donate, please visit: https://www.kickstarter.com/projects/1512203744/the-holy-core-a-star-trek-fan-film
---
The Roddenberries Star Trek Band Boldly Goes to Album II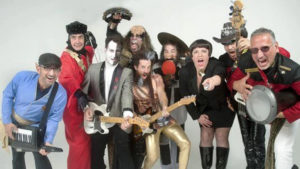 The Roddenberries are the galaxy's premiere Star Trekkified, multi-media sci-fi rock cabaret.  Forged in Philadelphia in 2012 to boldly go where no Star Band has gone before, this 9-piece troupe is comprised of professional musicians, cabaret performers, film makers, dancers and educators, and is a unique spectacle to behold.
Our project is two-fold: create our second album, and shoot a music video!
#1:  The Second Album
We are currently working on our second album, "Eat The Roddenberries," with bold new parodies and original compositions created specifically for the fans. We have the honor of working with multiple Grammy award-winner Joe "The Butcher" Nicolo to professionally record, engineer, mix and master our second album, and in order to fully achieve this we need your support!
#2:  The Music Video For "2265"
We have a surplus of videos from live performances spanning our 5 1/2 year arc thus far, but we're ready to conquer our very first professional,  studio-shot music video!  We're so confident that it is going to be amazing, and we can't wait to see the finished product and share it with the world!  We've chosen "2265", one of our favorites from the new album, for the video.
To find out more or to donate, please visit: https://www.kickstarter.com/projects/theroddenberries/the-roddenberries-star-trek-band-boldly-goes-to-al
---
Trek vs. Trek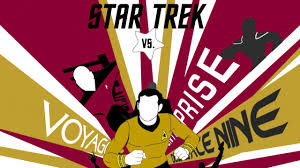 Trek vs. Trek is a fan film to bring joy and smiles to people who have enjoyed fifty years of Star Trek. Like our previous Star Trek comedy, Star Trek vs. Batman, our only goal is to bring laughter and smiles to people; an escape from the daily deluge of toxicity and darkness in the world around us. This will be a great way to share some laughs with the family or with other Trek fans around the world! Laughter is truly the best medicine!
The funds will be used to make costumes, rent equipment, insurance, and construction materials.
To find out more or to donate, please visit: https://www.gofundme.com/star-trek-vs-star-trek-fan-film
---
PACIFIC 201 (online "in demand" Indiegogo campaign)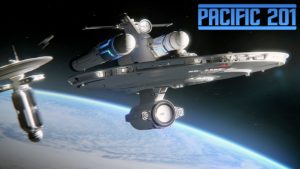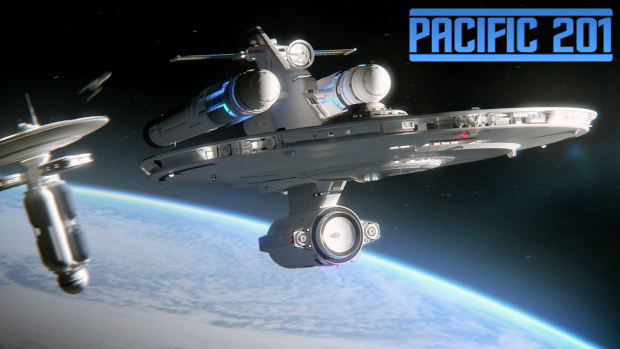 Pacific 201 tackles an unseen era of Star Trek history, telling our idea of how Earth reestablishes itself as a positive interstellar influence after the devastating Romulan War. Forty years have passed since the cease-fire was signed, establishing the Romulan Neutral Zone, and ending the war. But the problems are far from over, as mistrust and a general wariness of the unknown have plagued humanity for years. That era is coming to a close as the children of those who fought in the war are tired of hiding from the galaxy. The time has come for Earth to regain its confidence and make a name for itself in the stars. Those hopes are embodied in the launching of Earth's newest flagship: the Starship Pacific, which will embark on a bold mission towards a mysterious and uncharted region of space.
We've raised many of the funds required to go forward with production, but as much of our budget requires our team to spend a lot out-of-pocket, continued contributions will only serve to make Pacific 201 even better!
To find out more or to donate, please visit: Indiegogo crowd-funding campaign page
---