SPOILERS…SHINING ON ME—
NOTHING BUT SPOILERS…DO I SEE!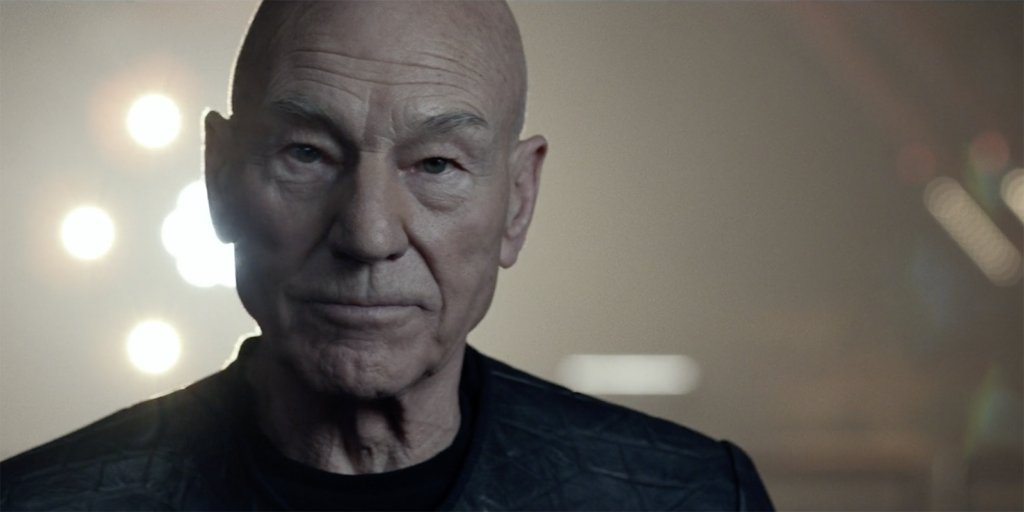 As usual, I'm probably going to piss off the folks who love STAR TREK: PICARD if I say anything negative about the season finale…and piss off the folks who hate the series if I gush about the last episode.
So let's just piss off everyone this time, shall we?
To properly convey my reaction(s) to "Et in Arcadia Ego, Part 2," I need to walk you though the following sequence of events that affected the way I thought about this episode…
It began last week when I was underwhelmed (for the first time this season) with the ninth episode, which I detailed in my previous editorial review. I realized that, being a part one, the penultimate episode was setting things up for the ultimate episode. But I wasn't certain that I liked everything that was being set up. The tail was beginning to wag the dog as the writing was getting somewhat sloppy and lazy, trying to check boxes in order to move the pieces where they needed to be for the "big finish."
Then, a day before the finale aired, I read this really great interview from Variety with Picard co-creator and show-runner MICHAEL CHABON (a MUST read, folks!). It provides some fascinating insight into what sculpted the writing of this series, but one passage stood out for me in particular:
I think a useful metaphor for thinking about it is an Etch A Sketch. If you remember, there are two dials on the Etch A Sketch, one is plot and one is character. What you're trying to do, and it's really hard, is to turn them exactly the same amount so that you're getting a perfect 45 degree angle. But as soon as you commit to a plotted story, which we committed to from the opening scene of Episode 1, you've strapped yourself to a plot-driven engine that you're going to have to push back against really hard to try to hold it into that 45 degree angle.
I realized as I read that part of the interview that the first eight episodes were much more front-loaded with character development. There might not always be enough time to develop every character as much as we (or the writers) might want, but what the show lacked in action and speed of storytelling was more than made up for in series after series of deep, character-defining scenes. And I was getting kinda used to that.
But eventually, you have to not only get on with the plot but you actually have to finish the darn story already. And that's when I felt the show had finally delivered a mediocre episode. Would the trend continue into the finale? Would finally giving us some action "ruin" the last episode for me, as well?
And so Thursday came and a finally hit play…
Continue reading

"Why I loved…and hated…the finale of STAR TREK: PICARD! (editorial review)"