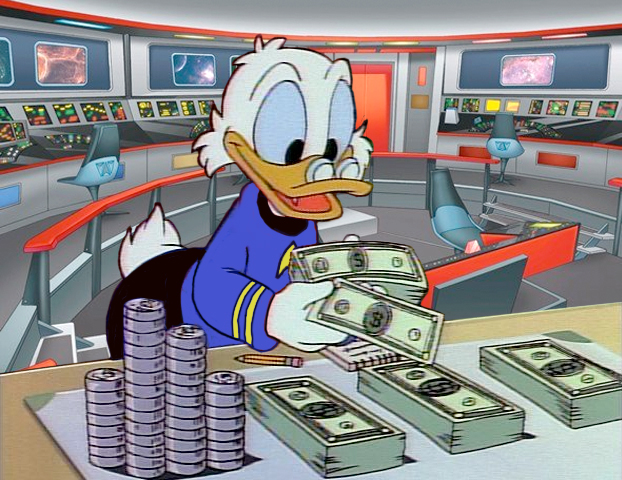 Remember the good, old days? Back in 2015 and before, Star Trek fan film crowd-funders were as common as lens flares on a JJ Abrams movie set! They'd easily take in thousands, tens of thousands, and in some cases, hundreds of thousands of enthusiastically-donated fan contributions.
We all know what happened. Axanar was sued. Six weeks later, Tommy Kraft was told by CBS to take down his $250K Kickstarter for Federation Rising. And then in June 2016, the fan film guidelines came out. And while they didn't forbid crowd-funding, they did put a $50K cap on it and severely curtailed what kinds of perks could be offered.
Fans (including me) predicted the complete demise of Star Trek fan films. It turned out that we were wrong. Fan films found a way to not only live on but also to prosper, working within the guidelines (mostly) while still being pretty decent—in some cases even quite excellent.
Ah, but crowd-funding…therein lied the rub! While the days of the six-figure Kickstarters and Indiegogos for Trek fan films were obviously gone, maybe fans would still donate five-figures or even just four-figures. Maybe? For a while, it wasn't looking good.
For the remainder of 2016, only Renegades (with Star Trek surgically removed) attempted a crowd-funding campaign for "The Requiem" (reaching $146K). And Starbase Studios raised $3,500 for a move from Oklahoma to Arkansas for their TOS sets. But beyond that, the only crowd-funding even peripherally connected to Star Trek fan films was a $19K successful Kickstarter by Star Trek: Horizon creator Tommy Kraft to fund his NON-Star Trek fan film Runaway.
Would 2017 fare any better for Trek crowd funders? Well, not so much…
Continue reading "2018-in-review: The return of the Trek fan film CROWD-FUNDER!"