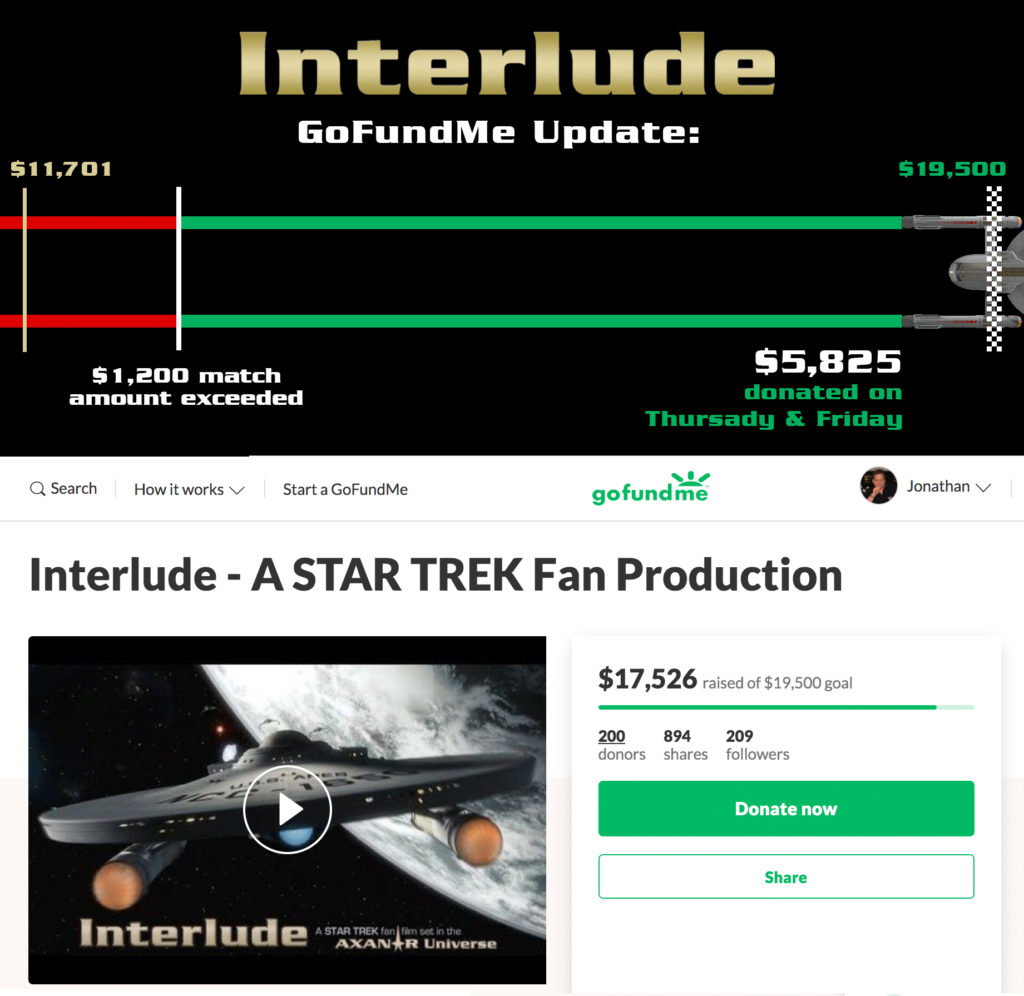 Wow.
Even in my wildest dreams, I didn't expect this…although my friend MIKE BAWDEN predicted it the day before. "I really think you'll be up five or six thousand dollars by the end of Thursday," he said, "You might even come close to your $19,500 goal."
And he was right. After a crazy day of more than 70 donations, 40 from brand new donors and another 30 donations from existing backers (plus the $1,200 each from both of my match-backers), we'd taken in more than $5,000 for our GoFundMe for INTERLUDE!
So how did this all happen? Was it just blind luck? Did everyone simply wait to donate on the same day? How did Thousand Dollar Thursday turn into FIVE Thousand Dollar Thursday?
I know that a number of my readers have held crowd-funders of your own—or are planning to. And when something works for one of us, there's no reason not to share our "secrets." After all, we fan filmmakers are in this together!
So this blog is a deep-dive for anyone who is interested in everything that happened "behind-the-scenes" to set up all the dominos that fell into place so perfectly yesterday. Sure, every campaign is unique, and not everything that I did will translate to other campaigns. But take from this whatever insights you think might help you out.
For everyone else, feel free to read this blog if you're curious to find out everything that the duck was doing under the water while gliding smoothly over the surface. It was pretty wild! Otherwise, feel free to skip this one…
Continue reading

"How INTERLUDE's Thousand Dollar Thursday became FIVE Thousand Dollar Thursday!"