SPOILERS? OH, I'VE GOT YER SPOILERS RIGHT HERE!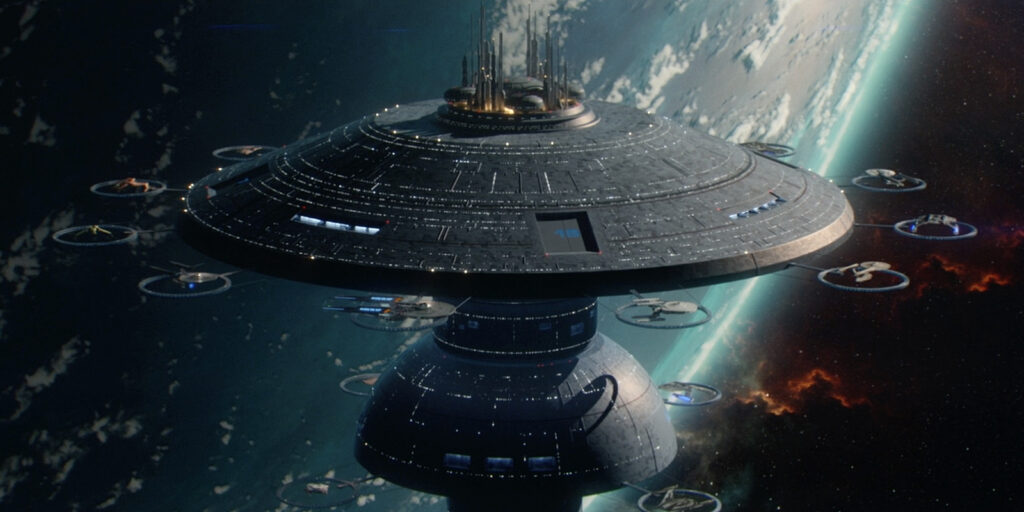 In the late spring of 1977, I did something that I'd never done before. I exited the movie theater on East 87th Street in New York City and and immediately walked back to the entrance on 3rd Avenue. Then I went up to the box office, bought another ticket, and headed back into the theater to watch the same movie again. Most of the audience did the same thing.
It wasn't just that Star Wars was really good. No, it NEEDED to be watched again…to take in everything it was showing us, to catch things we probably missed, and just to try to process this life-altering, even world-altering cinematic experience.
While I'm not saying that the sixth episode of STAR TREK: PICARD's third season, "The Bounty," is another Star Wars, the fact remains that for the first time in I-can't-remember-how-long, I finished watching a Star Trek episode and immediately began watching it again. There was just so much to see, to experience, and yes, to LOVE about these 52 minutes, and even after two viewings, I'm still trying to process it all!
So rather than trying to find some unifying theme for this blog, I'm just going to watch the episode for a third time and write down my thoughts as I have them…
VADIC KILLS THE CAT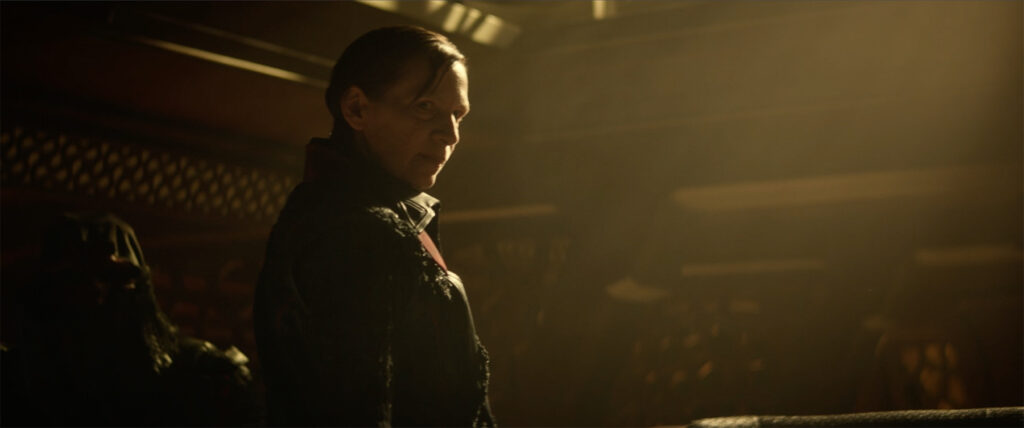 One of the "bibles" for Hollywood screenwriters is a book by BLAKE SNYDER titled Save the Cat! It literally argues that all movie scripts have the same basic story structure, and one of the common elements is when the main character "saves the cat" (like Ripley did the movie Alien) that shows the viewer that the main character, for all their flaws, is inherently a good person and worthy of being the protagonist of the film. Watch for it, and you will almost always see a "save the cat" moment.
After reading his book, I realized that there is also a technique used by writers that I like to call "kill the cat." The villain does something nasty and vile, often to someone who doesn't deserve such harsh treatment. The bad guy beats up or kills an innocent victim…or maybe they even shoot one of their own henchmen. "Yeah, this is one bad dude!" You'll see this a lot, too, if you watch for it.
And in fact, Vadic "kills the cat" when she shoots one of her own Changeling henchmen (or rather, has one of her other henchmen do it) simply because he's disagreeing with her. So, yes, we've now established what a truly evil baddy she is! (By the way, please excuse my pronouns. If you think about it, any Changeling really should be a "they.")
But here's the problem with that scene…
Continue reading

"For longtime fans, PICARD's latest episode, "THE BOUNTY," was a real quicker picker-upper! (editorial review)"