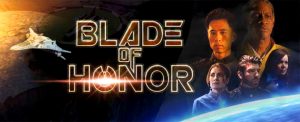 Last time: we began a great conversation with Ryan T. Husk, executive producer of the new independent sci-fi series Blade of Honor, currently holding a Kickstarter campaign with a goal of $30,000 for its pilot webisode (which they've reached, but they're now trying to raise enough for a second webisode!).
This exciting project stars a number of major Star Trek actors like Tim "Tuvok" Russ, Aaron "Nog" Eisenberg, and Cirroc "Jake Sisko" Lofton, plus professional actors from other series, including Richard Hatch of Battlestar Galactica and James Kyson from Heroes. There's also a bunch of veterans from Star Trek fan films like New Voyages and Horizon.
Beyond simply talking about Blade of Honor itself, Ryan shared some amazing insights into what producers do in Hollywood and why the same people frequently seem to keep working together project after project after project. And that was just part 1!
So let's jump right back in as we learn even more about what goes into an independent film production from the bottom up and top down….
JONATHAN: How did you manage to assemble cast, Ryan? Did you just call up folks on the phone? Do you go though their agents? Or do you chat with them at conventions or meet them in coffee shops? What's the process?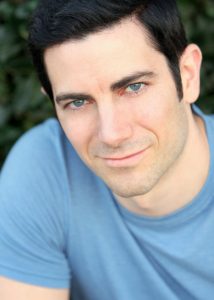 RYAN: The way I did it with Blade of Honor is that I already know people; a lot of them are friends and I've worked with them before. I just talk to them directly and ask them if they'd like to be in something. Now, once they do give interest and they say, "Yes, I'd absolutely love to," or "Tell me more," or whatever the answer is, from there you go to the agent and iron out the details…if they have one. The proper protocol is to go through an agent or a manager, but sometimes the proper protocol is a little different when it's just amongst friends. And I consider a lot of these people good friends, and I like working with my friends.
And if somebody says to me, "Would you like to work on this project?" a lot of times I consider the source more than I consider the material. If it's a friend of mine, and I trust that friend, I say "yes" first, and then I say, "All right, send me the script." Whereas, if you don't know the person, you say, "Well, send me the script, send me the numbers, and we'll see."
So I think that these actors have that same kind of mentality where you have to consider the source. Obviously, you consider everything else, as well. But if it's not somebody you and trust, it's gonna be a "no" more often than not. Whereas if it's somebody you trust, it's probably gonna be a "yes" unless the script or the numbers don't work out…or the scheduling.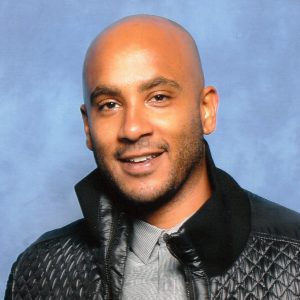 So that's what I did—I just called some friends and called people that I liked to work with and who would fit the role and I would love to see in a sci-fi show. I get to actually say, "Man, it would be so cool to see…" for example, Cirroc Lofton, not as just Jake Sisko the writer but part of a sci-fi series with spaceships and battles. And the other part of that is, "Oh, shoot—I can make that happen! I can just call him and ask him if he'd like to do that."
And that's kind of the kid in the candy store mentality that we have. The great thing about being a producer is we all have those "Wouldn't it be great…?" moments, and as a producer, you can then say, "Then maybe I'll do it!"
JONATHAN: I always suspected that's the way Hollywood works! Let's move on from the cast to the production team. Obviously you have assembled more than just actors for this. You've got some interesting producers and creators on this. So who are they, and what talents do they bring to the project?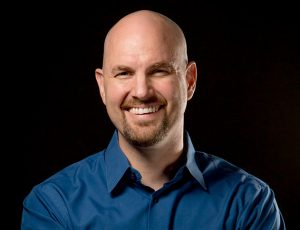 RYAN: I'm going to start with the glorious Mark Edward Lewis. He's a fellow executive producer. This is also his creation; it's his baby. He's directing it and he wrote it. So this is his production more than anybody else's.
JONATHAN: So did Mark come to you with his script and ask if you wanted to produce it?
RYAN: Yes, that's exactly what it was. He decided that he wanted to do more directing because he's a great director and editor and composer. And in order to do that, he wanted to surround himself with a good team. So he contacted a few of the people with whom he's worked, myself being one of them, and said, "Hey, let's start producing some things," because his end goal is to direct more. And what better way to direct more than to create your own projects to be directed?
We also have a couple of producers, Steven Stone being one of them. He's worked with Mark, they're good friends, and he's also going to be our stunt coordinator. He's going to be a very valuable addition—he already is, in fact. He's already been doing a lot of work with getting studios and getting contracts signed…all the real nuts and bolts. We also have Clayton Turnage, who was an assistant director on Star Trek: Renegades, and that's where I met him. And ever since then, I wanted him to be my assistant director in everything that I do because he's amazing. So I brought in Clay to assistant direct the proof-of-concept trailer for Mark because Mark asked if I knew a good assistant director. And from there, Mark was like, "Dude, you're right. This guy's the best assistant director ever; I'm gonna keep him." And then Clay just kept working with us, and we said, "All right, let's have him produce, as well."
Lastly, as far as our producers are concerned, we have Jennifer Nash. She's signing on as an executive producer, and we've added her more recently—like in the last two months—and you would know her as Meribor, Captain Picard's daughter in "The Inner Light," which was a very highly-regarded episode of The Next Generation. She's such a sweetheart; she's great. And we're looking forward to moving forward with her.
JONATHAN: How did you meet her, by the way? Was she just a Hollywood friend of yours or did you meet her at a convention…?
RYAN: I wasn't the one who brought her in. It was one of Mark's friends who connected them. So that was a someone-you-know-knows-somebody kind of thing.
JONATHAN: Now, I realize we're spending a lot of time talking about producers (which I personally find fascinating!), but I notice in the credits that you, Mark, and Steven are listed as executive producers. What's the difference between an executive producer and a producer?
RYAN: That is so gray, and everybody always says it's different with every production. In general, an executive producer in movies doesn't get their hands dirty. The executive producer is kinda one of the "suits"—the people that are funding it or the people who are making the phone calls. A producer, on the other hand, is the guy who's really moving and shaking and producing the movie and getting everything done. Now in television, or in a series like Blade of Honor, it's the complete opposite. An executive producer is the guy that's moving everything and getting everything done…kind of like JJ Abrams in Lost or Gene Roddenberry on Star Trek. The executive producer is a top dog in the TV realm, whereas in movies, they're kind of on the outside.
A show-runner of a TV show is always going to be an executive producer, and generally, a writer/creator of a TV show is an executive producer, as well. Whereas in a movie, the executive producer is not necessarily writing or show-running or doing any of that kind of stuff. They're not really concerned with the nuts and bolts of the actual production.
JONATHAN: It's a crazy town we live in, isn't it?
RYAN: Yeah, I wish it was just the same for both of them, 'cause it's just weird. But that's how it is.
JONATHAN: Is there anybody else on the production team you want to talk about?
RYAN: Well, we've got Lisa Hansell, who's doing makeup effects. She also did make-up effects on Star Trek: Renegades and a show we worked on together called Nobility. And she also does makeup effects with her husband Tim Vittetoe in Star Trek Continues, and she's a co-producer on that fan series. She also turned me into a Romulan and turned my friend Rico Anderson into a Vulcan for Star Trek: Horizon.
We also have Tommy Kraft, who was creator of Star Trek: Horizon—and he's like a 24-year-old prodigy—and he'll be doing visual effects for us…as will Tobias Ritcher, who does visual effects for almost all of these fan films. And lastly, Pony Horton is also doing visual effects for us. He's from Star Trek: New Voyages.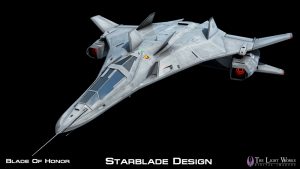 I think I if keep going, we're just gonna take all day talking about our crew. But they're pretty awesome, and we're happy to have the people that we have. We're very lucky to have them.
JONATHAN: So your crew is essentially a who's who of Star Trek fan films.
RYAN: Yeah, absolutely, because that's where we all got our start. That's where we all met, and you're right. We found our favorite people to work with through these fan films, and when you want to start something new, you want to work with the people you know can get the job done and the ones that you've worked with before that are great.
And also, there has to be an opening; there has to be a right fit…because there are more people I'd like to work with but we don't have room for them right now.
JONATHAN: Is it a question of room, or is it a question of budget, or is it both?
RYAN: For example, I have a partner that I always work with. He's a line producer, and I would love to work with him. Just like Clay Turnage, I would love to work with this guy in every production. He's just great. I love the guy, and we work very well together as producers. But we have enough producers. He would just be an extra person in the room. Now, at the lower levels, once we start adding our crew when we're gonna shoot—like to get a 2nd assistant director, to get a director of photography, to get our gaffers and grips and P.A.s [production assistants –Jonathan]—then yeah, I'm gonna hire all of my favorite people. But for right now, we don't even need to look at that.
JONATHAN: Are these people all volunteers, or are some or all of them getting paid…at least nominally?
RYAN: Yes, that's kind of the difference between this kind of thing and a fan film is that, yeah, we're all going to get paid some kind of amount of money because this is a professional venture. And we are professionals in what we do. When we do fan films, it's for passion and for fun. When we do this thing, it's fun and we have passion for it, but it's for professional gain. We are trying to get this series picked up. Some of us will gain from it if and when it gets picked up, but most of the crew is just getting paid. Obviously, it's a very small amount to get this thing done first. But the idea is, if this thing gets funded or licensed or picked up in the future, we can all have day jobs. We won't have to go from project to project to project, and we'll be getting paid much more than this minimum amount that we're willing to work for now.
JONATHAN: So are you from the camp that says anyone who works on a fan film has to be a volunteer and not get paid?
Next time: after hearing Ryan's answer to that rather controversial question, we conclude our interview by shifting our discussion to what Ryan did to prepare for this critical first Kickstarter campaign for this project…and what the future holds for Blade of Honor.
---
Note: Currently , Blade of Honor has a Kickstarter going with a goal of $30,000. Even though that number has already been reached, their first stretch goal is $58,000…which will allow them to make episode 2, as well. To find out more or to donate, click here.