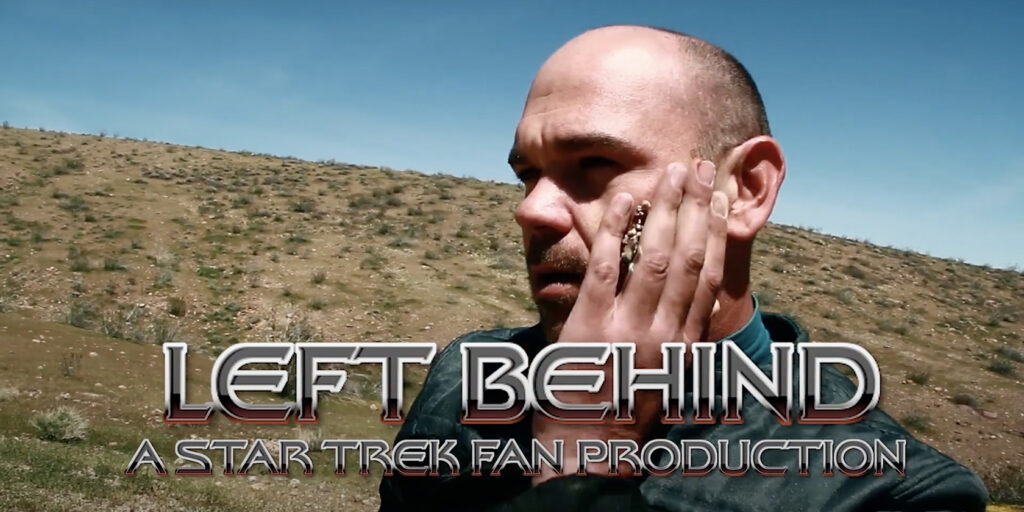 The name MATTHEW BLACKBURN isn't the most famous in the fan film community, but Matthew has just released his fourth Star Trek fan film in ten years, and he's still going strong. The first three each had the word "Survivor" in them and all follow a general "pattern" of featuring nearly all of the action down on a planet where the protagonist(s) is/are separated from any help from the ship. While down on the surface, they face a threat that usually involves running, climbing, and at least one solid fight scene. And all in all, these fan films are really quite excellent!
Matthew's first fan film, STAR TREK: SURVIVOR, came out back in 2010 and features the story of a marooned Starfleet officer (played by Matthew) who is nearly dead before being found by a marooned Vulcan agent on a secret mission for the Vulcan High Command. A Vulcan survey ship is scheduled to arrive at the planet in three months time, but there isn't enough food or water to last for that long if two people are consuming it. The importance of the Vulcan's mission means that, logically, the human Starfleet officer should be left to starve. Pretty interesting, huh? The 10-minute fan film was made with a total of just four people, including Matthew's wife Katie.
Matthew's second fan film, SURVIVORS, came out seven years later (after the guidelines) and again featured a human and a Vulcan—played by the same actors—but this time they were the captain and his first officer. The production team had grown to six people for this 15-minute film, and I did a 2-part audio interview with Matthew, which you can listen to here if you'd like.
Finally, at the very end of 2018, Matthew released a third fan film titled LAST SURVIVOR, again made by just six people but this time featuring an initial landing party of four. The villain in this film was truly terrifying, and this final installment of the Survivor "trilogy" was unquestionably Matthew's strongest effort yet. I did a two-part text interview with him that you can read here.
But now it seems that Last Survivor wasn't so "final" after all, as Matthew and his team (still six people but a different six) released a fourth Star Trek fan film back in August, LEFT BEHIND, and it's another very strong offering. See for yourself…
I reached out once again to Matthew for what will be our third interview. But it's not just more of the same. Each time, Matthew shares some great stories and insights that he's gained as a filmmaker. If you want to make fan films, too, consider the following interview required reading. And if you don't want to make fan films, well, I think you'll still really enjoy this interview…
Continue reading

"From the creator of the SURVIVOR trilogy – someone is LEFT BEHIND! (interview with MATTHEW BLACKBURN, part 1)"