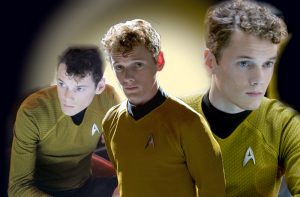 By now, you've probably heard that Anton Yelchin, the Russian-born actor who portrayed the character of Pavel Chekov in the rebooted Star Trek films, was killed overnight when his car rolled and pinned him up against a brick wall.
Fan Film Factor joins Star Trek fans everywhere in morning the untimely passing of this promising young actor whose portrayal of our beloved Chekov was heartfelt and truly enjoyable to watch.  While the rebooted Star Trek had its fair share of detractors, one character who was seldom if ever criticized was Chekov.  Anton Yelchin's energetic performances made the enthusiastic young Russian navigator lovable and engaging.
Rest in peace, Anton.