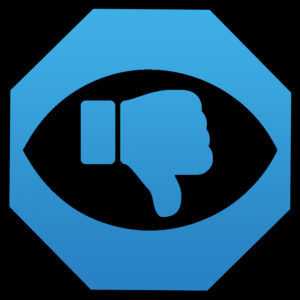 Unlike the USS Enterprise in Star Trek II, no, we didn't make it.  Our attempt to sign up 500 social media accounts to all automatically post/tweet the same message at the same moment last Tuesday came up short with only 109 participants.
But hey, live and learn, right?  Or how about…if at first you don't succeed, try, try again.  We're doing a little but of both!
My Chief Social Media Officer (yeah, that's kind of a thing), Commander LEE QUESSENBERRY, has just launched a NEW HeadTalker campaign.  This one has a much less lofty goal of only 50 participants…and we're already nearly there with 43!  We can, of course, go over 50, and the more the merrier!  And we've still got 15 days left!!
There's a couple of other changes you might notice.  First, the name of the campaign is now "United For Star Trek Fanfilms".  That works in THREE important elements of our message.  Obviously, we're all about Star Trek.  And we're also all about fan films.  And of course, we're united.  No need to push the name "SMALL ACCESS" as few people outside of our group even know what that is.  (And hey, that's part of the problem…and the challenge!)
We also have a slightly new message that will be posted/tweeted on Friday, June 30 at noon Eastern Time:
As before, this one includes the @smallaccesstrek Twitter account and a hashtag for #FanFilms.  But this time, we also included #StarTrek (yep, we forgot to include that one the first time—d'oh!) as well as #FF and #FollowFriday.  What are those?  I didn't know either, so I asked Lee, and he said, "Follow Friday is an old twitter holiday like Throwback Thursday or Taco Tuesday.  So on a Friday, if there's someone you follow that you think others would find interesting, you #FF or #FollowFriday.  It's been a while since I actually did a FollowFriday request on Twitter, but it seems it is still a thing."

So here we go again, folks!  If you have a spare moment (and a Facebook or Twitter or other social media account), please click on the image below to help us out…