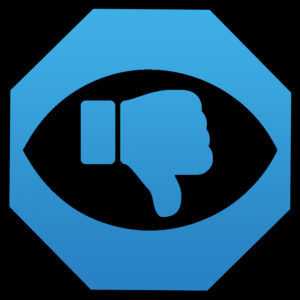 I love the SMALL ACCESS Facebook Group.  It's become a wonderful part of my life, and the people in the group really get along and behave nicely (well, for the most part!), and share both a love of Star Trek and a camaraderie that can really be FANtastic.  I love the articles and updates they share with the group (what a great news resource!), and the members usually have some fascinating insights and observations.
In this way, I feel very strongly that the SMALL ACCESS group has succeeded in a big way.  We're nearly 1,350 members strong, and it really is a wonderful Facebook group to belong to.  I don't want to see that end.
But we do have to face a harsh reality.  We had a goal to convince CBS to revisit and revise the fan film guidelines by trying to limit subscriptions to their All Access subscription service.  We gave it a good try, but after a year, the SMALL ACCESS Facebook group is not going to be a factor in any decision CBS makes regarding the guidelines or Star Trek: Discovery itself.
Had we been 50,000 strong or 100,000 strong, we might have gotten their attention.  But if Discovery generates the desired 4 million subscribers, then 1,300 more isn't going to matter to CBS one way or another.  And if Discovery fails to generate those 4 million subscribers, well, then a measly 1,300 more certainly isn't going to matter to them either.
Therefore, our initial reason for existing unfortunately seems to be a lost cause.  It was worth a try, but with the Discovery premiere now just five weeks away and CBS's marketing push in full swing, SMALL ACCESS is nowhere near their radar.
So what do we do now?
Personally, I'd like for the group to keep going.  But I think it needs some re-branding with a new name and a goal that doesn't involve trying to financially impact CBS All Access (hence my preference for a name-change from SMALL Access).
However, I've never been one to rule with an Iron Fist (or any of the Defenders).  So over the next week, I'll be asking the members of Small Access what they'd like to do: re-brand with a new name and goal (which we'll discuss if this option is chosen), stay the course and keep the old name and goal, or close up shop completely?  And the majority will rule out.