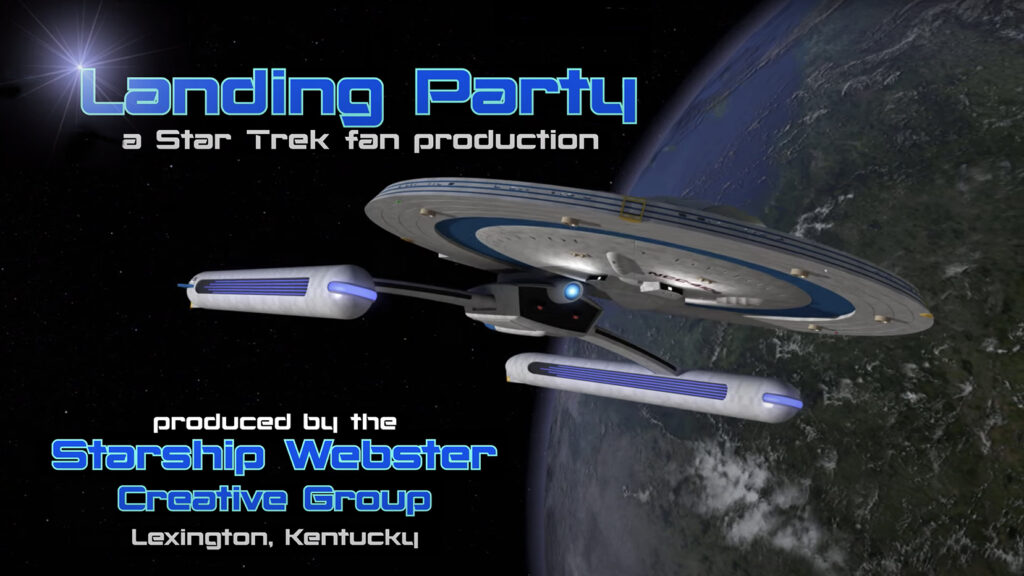 Chalk up another fan film release for POTEMKIN PICTURES, and the fifth in just over a year for the STARSHIP WEBSTER Creative Group. The Lexington, Kentucky-based team of actors is the eighth such group to assemble for Potemkin releases, and as you'll discover in today's interview with showrunner RANDY LANDERS, they won't be the last!
Their latest release is a fun little jaunt that includes a bunch of Gorn, a landing party, and less than five minutes of actual footage shot on location in Belleau Woods Park in Lexington. Who says you can't make a fan film that runs less than 15 minutes???
But what I found particularly intriguing was the use of "breather masks" for the Webster planetary reconnaissance team. During this time of COVID, masking up is an effective way to stay safe—but it doesn't always make for good cinema. After all, unless you're Darth Vader or Spider-Man, you kinda need your face in order to act and show emotions. However, when masks work in your story, they can serve multiple purposes in addition to keeping the cast COVID-safe.
First of all, they add a little bit of "real science" into your science fiction, since the odds are actually very slim that every alien planet you visit will contain a class-M breathable oxygen/nitrogen atmosphere. And second, if you're filming outdoors and don't have good mics or sound equipment, masks allow you to record dialog later on (a process known as ADR) and not have to tear your hair out trying to make certain that the dubbed dialog matches the lip movements from the original footage.
"Breather masks" were used for the first time during the pandemic about a year ago by the fan series DREADNOUGHT DOMINION in their film "We Are Many." Now they appear in the latest release from Starship Webster: "Landing Party. Take a look…
With 58.5% of the country's population fully vaccinated, many fan filmmakers have gone back into production without masks—at least when the cameras are running. (I know of several that are still requiring crew on set to be masked and actors to be masked while not actively filming a scene.) So I was a little curious about what prompted the Webster team to mask up in front of the camera, as well. And for that, as usual, I reached out to Randy Landers…
Continue reading

"STARSHIP WEBSTER invites you to a LANDING PARTY…but wear your MASK! (interview with RANDY LANDERS)"