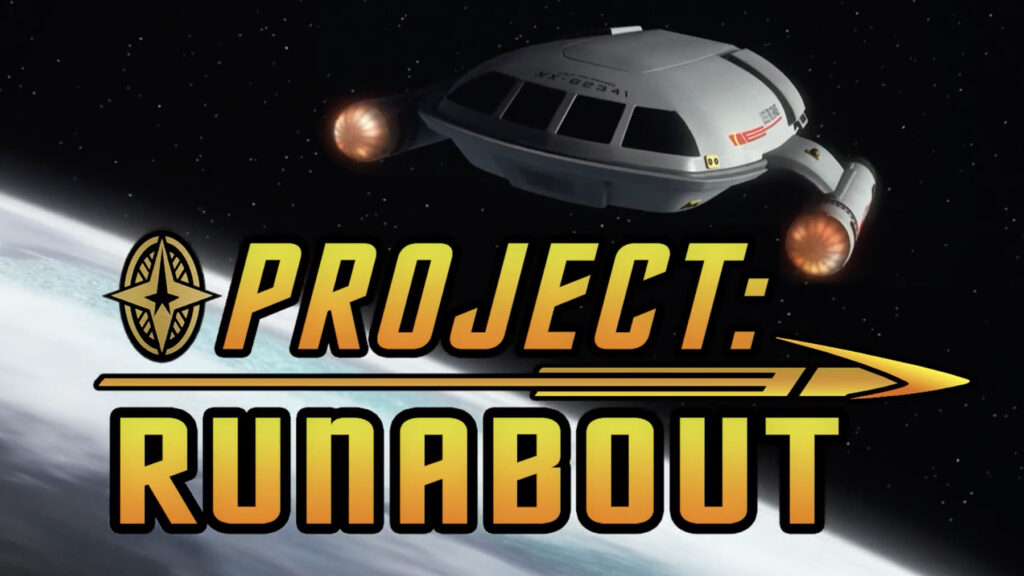 To paraphrase (De)Forrest Gump: "Fan films are like a box of chocolates—you never know what you're gonna get."
That was certainly the case when I sat down to watch the premiere of the new fan series PROJECT: RUNABOUT, created by GARY DAVIS and RANDY WRENN, who are also the co-showrunners behind the veteran fan series DREADNOUGHT DOMINION. I went in completely cold, knowing only that Gary had worked long and hard to build a brand new TOS-era cockpit set in his basement and that British VFX phenom SAMUEL COCKINGS had designed an awesome-looking CGI model of a 23rd century runabout and was really excited about the visual effects that he was creating for this initial release.
I knew this first episode was titled "Pilot," and I'd heard there was an all-female cast (with one male Klingon thrown in). But the phrase I'd heard bandied about was "girl-power." Well, alrighty, then! So I was kinda expecting a space battle of some kind, great VFX (because Sam isn't capable of creating anything else) and an intriguing new "homemade" Star Trek set.
What I was NOT expecting was…a music video??? And honestly, a really good music video! Here, take a look…
Of course, it's kinda hard to make a "bad" music video when you're playing RACHEL PLATTEN's uplifting Fight Song! But Gary and Randy were also helped along by four newcomers to Star Trek fan films.
Naturally, there was a lot to chat with him about…
Continue reading

"With a little help from Home Depot, the newest fan series PROJECT RUNABOUT launches their "PILOT" episode! (interview with GARY DAVIS)"