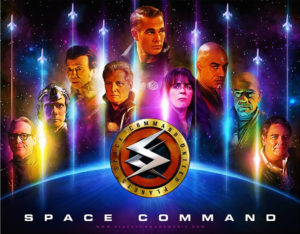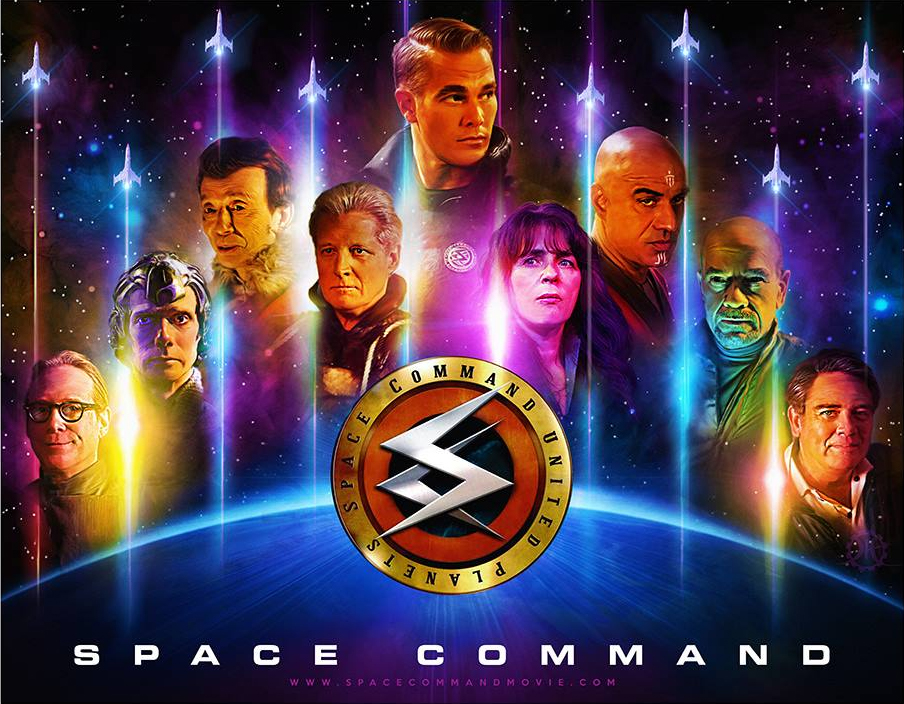 The year was 2012.  The name of the place was Kickstarter.  The project: SPACE COMMAND.
But back in 2012, fan films weren't exactly scoring big bucks.  In fact, at the time of the Space Command Kickstarter in May of that year, no Star Trek fan film project had yet succeeded in reaching their goal and getting funded.  (Star Trek: Renegades' Kickstarter was still four months away).  And even though Space Command wasn't actually Star Trek (it was an original  production created in a modern style that drew inspiration from the sci-fi literary and film classics of the the 1950s), it featured a cast that included notables from Star Trek and other well-known sci-fi franchises:
Robert Picardo (Star Trek: Voyager)
Doug Jones (Pan's Labyrinth, Hellboy, and now Star Trek: Discovery's Saru)
Bruce Boxleitner (Babylon 5)
Mira Furlan (Babylon 5)
Bill Mumy (Babylon 5 and Lost In Space)
Faran Tahir (Star Trek 2009…he was the captain of the USS Kelvin)
James Hong (Big Trouble in Little China)
And that's only a partial list from just their first episode.  Space Command is intended to be an entire series made up of multiple 2-hour episodes.  The 2012 Kickstarter was in tended to set-up a studio, build sets, and film the first episode…which they did.  They raised $221,000 from nearly 3,000 backers!
Two years later, in 2014, I got my first taste of Space Command when I saw the following scene with Robert Picardo and Doug Jones from their first episode…
I was blown away, and I couldn't wait to see more!  Unfortunately, it turned out that I would have to.  Despite trailers like this one and this one that made it look like the finished product was nearly ready, years would go by with nothing new happening.
Until now!
Last week, Space Command launched a new Kickstarter campaign to complete the final post-production on the first 35 minutes of their debut episode.  And if you're wondering if fans are still willing to support a non-studio project that had raised hundreds of thousands of dollars and not delivered a finished product even after five years…the answer is: HELL, YEAH!!!!
With a goal of only $39,000, they blew past that in a matter of days!  As I write this, they've topped $52,600 from 530 donors (including $60 from me), and they still have more than three and a half weeks to go!  Stretch goals will allow them to complete additional segments of their first 2-hour pilot episode.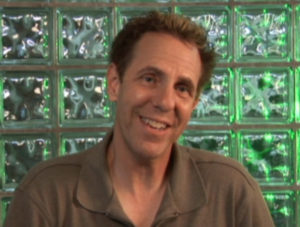 I caught up with writer/ show-runner MARC SCOTT ZICREE last week (just look at his IMDb page to see all the stuff he's worked on—including Trek, B5, Sliders, and the Star Trek: New Voyages fan film episode "World Enough and Time"), and I asked him about the Space Command project, the new Kickstarter, plans for the future, and or course, why it's been over 5 years with no finished episode yet.
Take a listen (Marc gives an AWESOME interview!)…