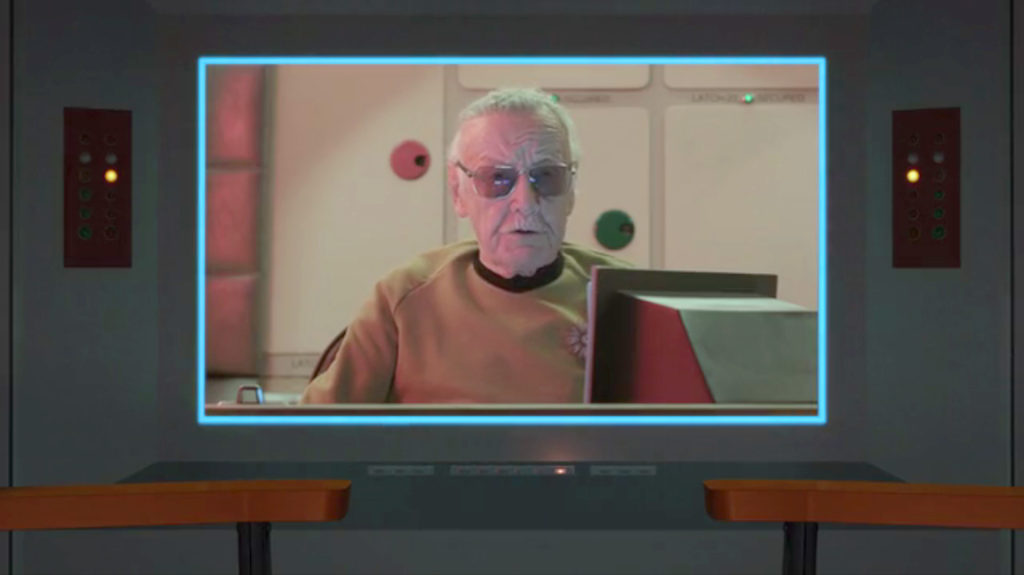 While AXANAR usually hogs the comments on social media asking, "Why isn't it finished yet?" there's been another crowd-funded Star Trek fan project from 2015 also still lingering in post production. No, not PACIFIC 201. And not FIRST FRONTIER either (it wasn't crowd-funded). And not EQUINOX or PIKE (although successfully crowd-funded, neither project was ever filmed).
No, I am talking about the long-awaited finale to the venerable fan series STARSHIP FARRAGUT, an episode titled "Homecoming."
Starship Farragut got its start way back in 2005 when they began shooting their pilot episode "The Captaincy." Over the course of the next decade, the folks at Farragut Films would release nearly a dozen more full-length episodes, vignettes, and even two animated episodes (featuring voice-overs by TIM RUSS (not playing Tuvok from Voyager) and CHASE MASTERSON (not playing Leeta from Deep Space 9). Along the way, they expanded their filming space and constructed an extensive TOS set recreation that was eventually shared with and later sold to VIC MIGNOGNA of STAR TREK CONTINUES. (Read the full and fascinating history of Starship Farragut here.)
At the end of 2014, Farragut Films made a decision to transition themselves to become the first full-budget, set-based regular fan series to be set in the Trek movie era. The actors had aged a decade since the earliest episodes of Starship Farragut, so jumping the series forward seemed logical. In fact, the new series was to be called Farragut Forward. But it never came to be. Instead, at the end of 2015, they crowd-funded a series finale episode called "Homecoming," and raised $15,787 from 207 donors on Kickstarter.
Things seemed to be going smoothly on "Homecoming." Filming took place in early 2016 with some outdoor reshoots being completed in June of that year, according to donor updates. In early 2017, donors were treated to a two-minute teaser-trailer with an unexpected cameo by Marvel Comics legend STAN LEE (who passed away in November 2018). The trailer looked promising…
An October 2017 update by show-runner JOHN BROUGHTON reported decent progress:
Our video editor Jay Pennington is doing an outstanding job with the edit. I'd say that we're 1/2 way done based on the cuts that have been reviewed and critiqued for edits. Although he is on track to deliver as promised an edited film before year's end, the CGI and FX shots still need to be done. In addition, there is also color correction and ADR work to do given the acoustical and lighting challenges we had filming outdoors.
And then, silence…
Continue reading

"The STARSHIP FARRAGUT finale "HOMECOMING" is still being actively worked on!"