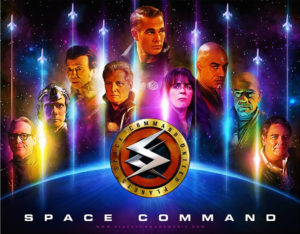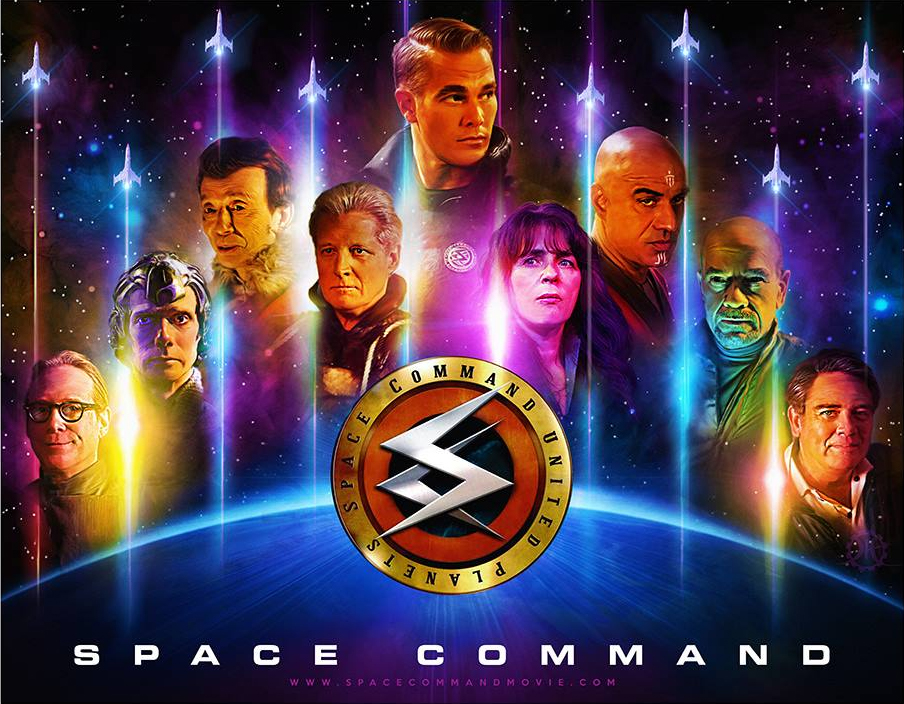 Fans have been waiting for six years to finally see SPACE COMMAND…ever since the initial Kickstarter back in 2012 took in $221,000 from more than 2000 donors.  During that time, show-runner MARC ZICREE created a studio, built sets (no, not all by himself), cast actors like ROBERT PICARDO, DOUG JONES, MIRA FURLAN, BILL MUMY, and a host of other noted sci-fi and Hollywood veterans, filmed scenes, sold shares to investors, and planned out post-production.
Then, last November, a second Kickstarter raised an additional $108,000 from 1,126 backers…enough to fund post-production on the first hour of the two-hour pilot "Redemption."  Post-production includes things like editing, VFX, sound, music, compositing, and a host of other tasks that take a bit of time.  But finally, last month at San Diego Comic Con, Marc debuted the first half-hour of Space Command: "Redemption" to a live audience.
Shortly thereafter, Marc shared a special video link so that donors could also see that first half-hour segment.  It was really well done—especially considering that the budget was the merest fraction of what gets spent on shows like Discovery or The Expanse.
I expected, when the newest Kickstarter campaign launched late last month (to fund post production on the remaining hour of the pilot), that the link to the completed Part 1 would be shared with the general public.
Surprisingly, it wasn't.
Yesterday, I interviewed Marc (great interview, by the way; it'll be posted tomorrow) and asked him about that.  It turns out that Marc was just waiting for a few last-minute tweaks.  Apparently, the version that had been posted to donors was rushed out to be ready for Comic Con, and now Marc wanted to fix a few things before showing it to everyone else.
But now those fixes are in (and apparently, a few more are still to come), and the video is available for the public to see.  HOORAY!  There's a short 5-minute introduction by Marc—which you're welcome to watch or skip—followed by the complete first half hour of "Redemption."  Enjoy…
---
And remember that you can donate to their latest Kickstarter up through August 27 by clicking here: