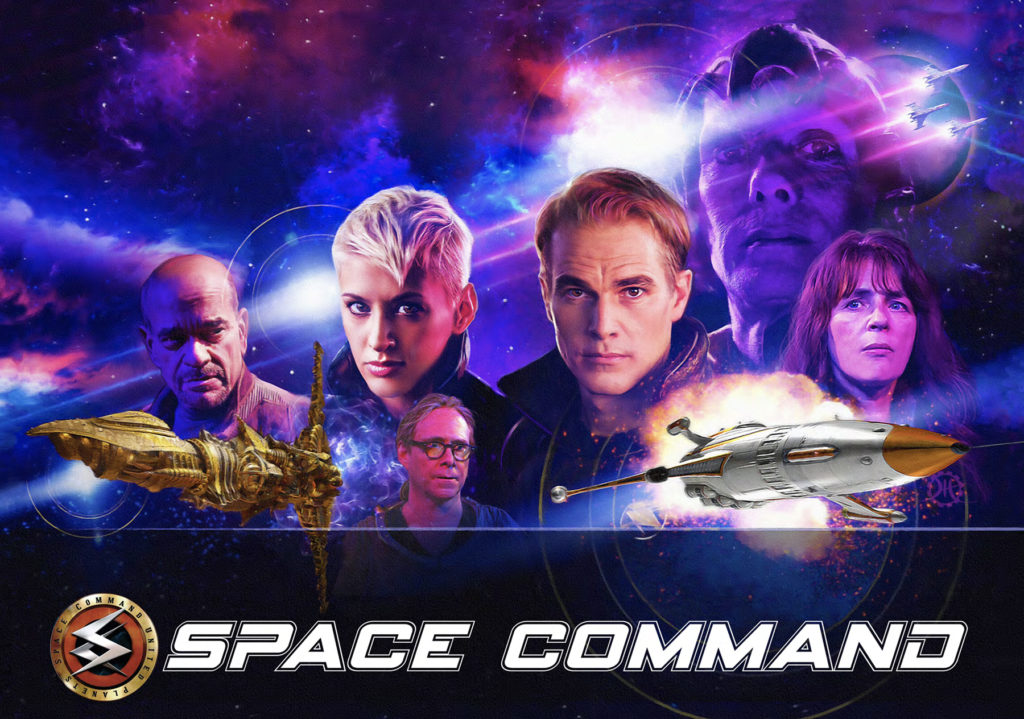 Back on Tuesday, with less than two days left to reach their $48K goal and still $11K short, I said of the latest SPACE COMMAND Kickstarter: "Don't count them out completely just yet." With less than 22 hours to go, they were still nearly $8K short. Show-runner MARC SCOTT ZICREE even posted this impassioned plea to supporters of the project.
Remember that, with Kickstarter, if a campaign fails to reach its goal, the organizers get nothing. But it turns out that the backers of this fan-funded original sci-fi series had a few surprises left in them after all!
A surge in those last 22 hours, which included at least one and possibly two different $10K donations, leapfrogged them past their goal to a staggering $63,852 from 526 people. But it wasn't just the big donations coming in. A final e-mail went out to veteran donors with just 19 hours left, opening up some new exclusive perks, including a special T-shirt. This rallied enough supporters that the new campaign added nearly 70 new donors during that final day.
With the funding of this latest campaign going more than 30% over the goal, work can continue on production of the second hour of the second episode "Forgiveness," even as post-production continues on the second hour of the first episode "Redemption" and the first hour of the second episode (got all that?). The full scope of this sci-fi epic will be six 2-hour episodes compromising the first "season," telling a series of stories of the exploits and adventures of grandparents, parents, children, grandchildren, and even great grandchildren spanning more than a century of time.
So far, SPACE COMMAND has released the completed first hour of their first episode, "Redemption," which you can view here…
Space Command also recently undertook a very ambitious project: releasing a totally brand new, special two-hour episode featuring 25 different actors and cast members who recorded their segments from their homes (thanks to the pandemic and quarantine). The resulting film, "Ripple Effect" (released on July 1), chronologically spans the entire scope of history that Space Command will cover, from the year 2030 through 2071. These home performances were combined with some previously shot footage to create an immersive montage of all the many storylines that Marc Zicree has planned for the intiial run of Space Command.
Among the actors participating in "Ripple Effect" are NICHELLE NICHOLS (from Star Trek), DOUG JONES (from Discovery); ROBERT PICARDO (from Voyager); ARMIN SHIMERMAN and J.G. HERTZLER (from Deep Space Nine), MIRA FURLAN and BILL MUMY (from Babylon 5), BARBARA BAIN (from Space: 1999), and even NEIL DeGRASSE TYSON (from Cosmos). For obvious reasons, the film lacks polish in places, but overall, it's actually quite well done and well acted. Some performances are truly magnificent.
If you've been a fan of Space Command so far, it's definitely worth checking out…