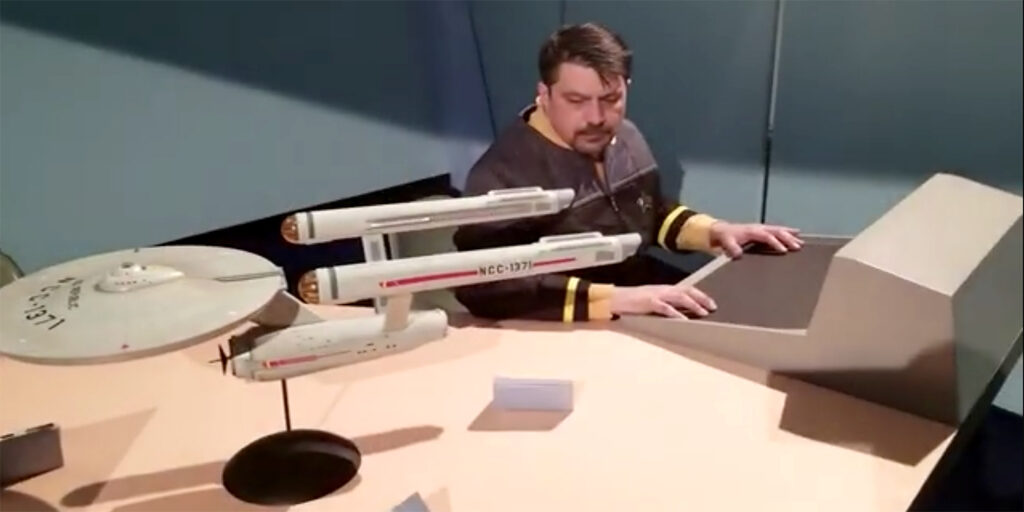 When you hear the word "Constar"—at least if you're a member of the Star Trek fan film community—you'll probably think of VANCE MAJOR. Between his MINARD saga fan films, his CONSTAR CHRONICLES and CONSTAR CONTINUES fan series, and his brand new CONSTAR COMPLETED fan productions, Vance is responsible for rouglyh a hundred different Star Trek fan films!
But Vance isn't SOLELY responsible for them, and he'll be the first to tell you that. In fact, shortly after his Constar Chronicles fan series dropped forty new fan films at the end of 2019 and his Constar Continues was about to kick off in early 2020, I asked Vance if he wanted to do a Fan Film Factor interview to discuss his newest series. And that was when Vance suggested, rather than yet another interview where he was the center of attention, why not shift the focus to some of the other important people who help make the U.S.S. Constar fly…both literally and figuratively.
Specifically, he suggested two fellows named Greg: GREG TEFT and GREG MITCHELL. Both of these fellows acted in some of Vance's productions, but recently, each of them got the opportunity to write, direct, and edit his own episode of Constar Chronicles. The two episodes were very different, as were the circumstances that led to each of these two fans getting to "take the helm," as it were. So I decided to interview each Greg individually.
First up is Greg Teft, who has appeared, thus far, in a dozen different Vance Major Star Trek fan films—mostly as the character of Timoteo Russo—between 2017 and 2019. And while you can watch all of Vance's many, many Constar Chronicles fan films here in this playlist and his Constar Continues here in this playlist, we're going to focus on one Constar Continues in particular: "Shakedown," the episode that Greg Teft wrote, directed, edited, and starred in. Take a look…
And now, let's have a chat with Greg…
Next week, the other Greg, Greg Mitchell, gets his turn in the spotlight.