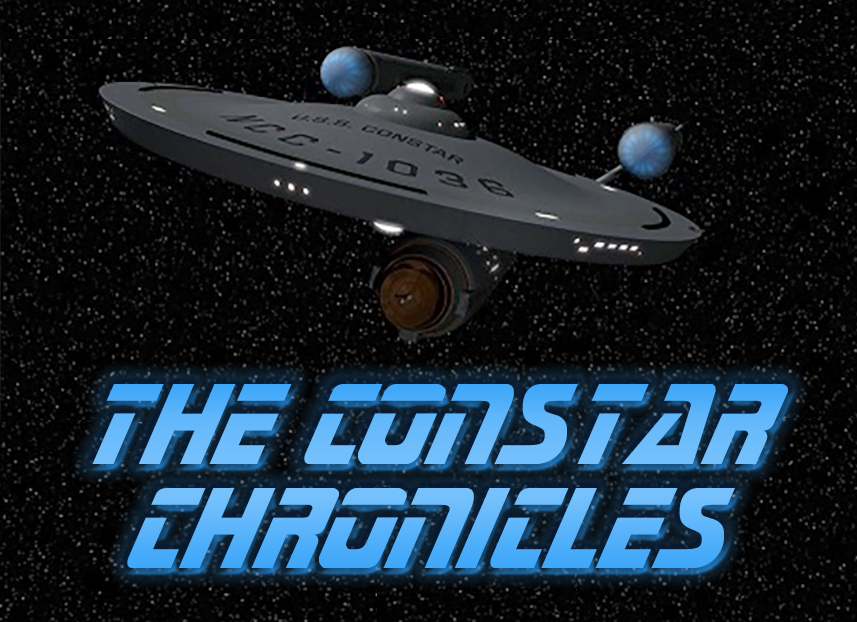 VANCE MAJOR has become a legend of sorts in the fan film community. He has unapologetically released over thirty different Star Trek fan films…all on his terms. And while I wouldn't go so far as to say he chooses quantity over quality—he and his teams work very hard on each individual project—it's fair to say that Vance's films aren't the most "polished" you will find out there.
So why watch them…and for that matter, why make them?
The answer lies at the very heart of what fan films are. And "heart" is the reason Vance continues to play in this small corner of the Star Trek sandbox. He LOVES making fan films. And he loves the people who love making fan films with him. He loves writing the stories and bringing his actors and production crews together. He loves visiting fan-made TOS sets or going out on location wearing Starfleet tunics. And he loves seeing the ideas that start in his head slowly take form and materialize into complete fan films that he can share with others.
Who cares if there's a cord in the door…or the uniforms don't fit right…or you can see where the bridge set ends and the wooden wall panel starts? Who cares if the wind is blowing too loud into the microphone or a scene is filmed in Vance's living room? If you want $8 million episodes, watch Discovery. If you want $50,000 episodes, watch Star Trek Continues. But if you want to see what a Star Trek fan can create with the cash in his wallet, the loose change he finds in the sofa, a handful of fan donations, and sheer optimism and willpower, then Vance is your man!
As I said, Vance has already completed thirty-something separate Trek fan films in what I've chosen to call the Minard Saga. They all feature his character, Erick Minard, who—thanks to the mysterious Valhalla Stone—has lived from the pre-TOS era to the DS9-era of Star Trek. And not only has Minard appeared in Vance's fan films, but he's also appeared in cameos in many other fan series. You can see every appearance of Minard in this dedicated YouTube playlist!)
You might think that after writing, directing, producing, and appearing in so many Star Trek fan films that Vance would choose to take a break for a while. And he almost did. But the siren call was too much for him, and Vance returned for one or two more films.
Oh, heck…who am I kidding??? He's planning to release another THREE DOZEN fan films!!!
Continue reading

"VANCE MAJOR releases binge-watching dates for THE CONSTAR CHRONICLES!"