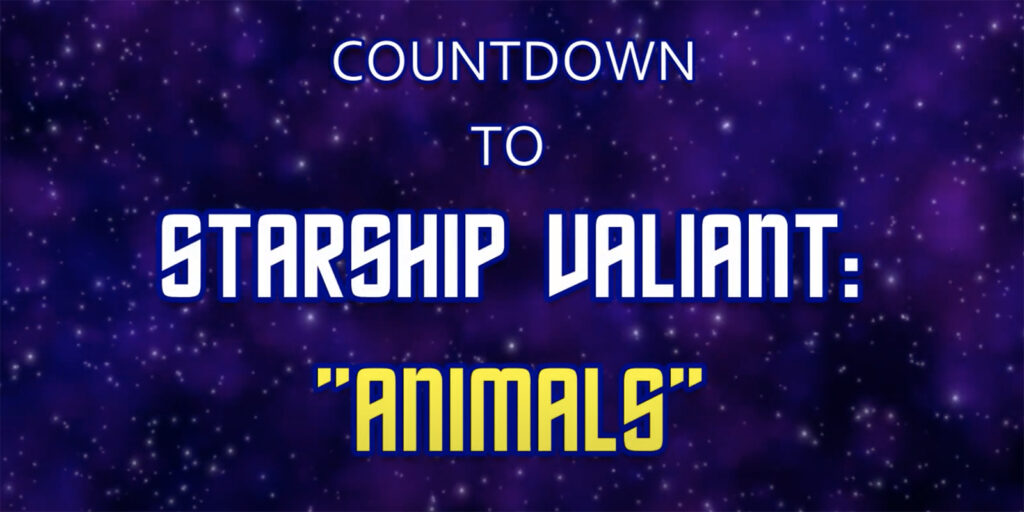 Some of my favorite blogs to write are the "History of…" features where I trace the behind-the-scenes stories of long-running Star Trek fan series like STAR TREK CONTINUES, HIDDEN FRONTIER, STARSHIP EXETER, DARK ARMADA, INTREPID, RENEGADES, STARSHIP FARRAGUT, YORKTOWN, and others. These are among the most challenging blogs to write, as they take a great deal of research and (hopefully) include in-depth interviews with the fan filmmakers themselves…resulting in multi-part features that sometimes stretch into short novels!
I don't usually have time to do more than one or two of these deep dives per year, and it was early 2018 when I got a Facebook message from MICHAEL L. KING, showrunner of STARSHIP VALIANT, noticing that his fan series wasn't listed anywhere on Fan Film Factor. I assured him that Valiant was definitely on my short-range sensors, but I first needed to finish doing the history of Intrepid, and I had just started working on that with NICK COOK in Scotland. That history ended up taking much longer than I expected it to, delayed by a combination of busy Nick working on his fan films and busy Jonathan working on mine. The Intrepid feature ended up being three parts and not coming out until the end of 2019.
Valiant was next, of course…although things were still really busy in the fan film world (just read my 2020 Year in Review blog!). But as the year went by, Yorktown totally cut in line in front of poor, patient Valiant! My only excuse is that Yorktown was coming out first (or so we all thought!), and I was able to connect with JOHN ATKIN and STAN WOO for a sweeping set of really fascinating Yorktown interviews.
But then I leaned that Starship Valiant's first new fan film release since 2017's "The Ties That Bind"—a new story titled "ANIMALS"— was coming out on January 20. YIKES! I immediately contacted Michael King and asked if he'd be available for an interview before it came out. Michael thanked me for the offer, but he was really busy with the holidays and politely declined. But he was amenable to answering a few short questions if I had any. (Michael is one of the nicest guys in fan films, so even his noes are still almost yeses.)
So I dived into research on Valiant (interviews, updates, videos, etc), and then I shot Michael a few quick questions about a week before Christmas. I expected fairly short answers, but instead, I received a 700-word reply! Michael, my friend, that counts as an interview! Anyway, I kept sending him more questions, and he kept sending me answers. And as December turned into January, I assembled—with the help of Michael and also VANCE MAJOR—a FANtastic 4-part weekly blog series on the history of Starship Valiant from 2013 up till now…with the first part debuting this week along with "Animals."
In the meantime, Michael King has been counting down to the big premiere with this fun series of daily videos…