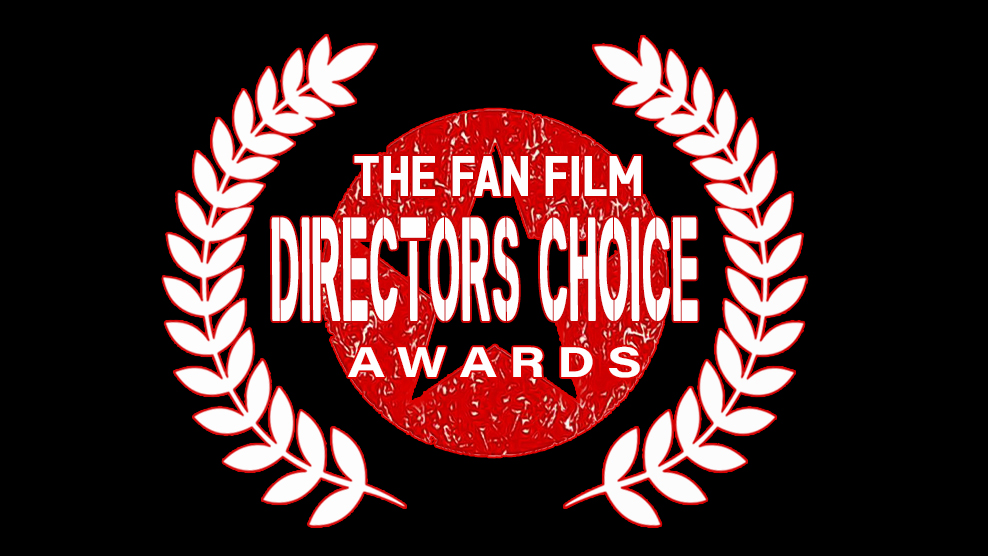 Have you directed, produced, or otherwise been involved with the creation of a fan film that was released in 2022? If doesn't even have to be a Star Trek fan film. THE 2022 DIRECTORS CHOICE AWARDS is open to fan films from any genre or franchise as long as they were released onto YouTube or Vimeo between January 1 and December 31 of 2022.
Organized and presented by GLEN L. WOLFE and DAN REYNOLDS of WARP 66 STUDIOS in northern Arkansas—the two showrunners behind THE FEDERATION FILES "fanthology" series—the Directors Choice Awards are now in their second year, with a few new things added since the 2021 contest. First of all, there's two new intriguing categories: "Best Portrayal of an Existing Character" and "Most Valuable Crew Member" (that would be production crew, not starship crew). There is also now a $250 grand prize for the "Best in Fest," a fan film that receives the most total votes across all categories in which it competes (each submitter can choose up to six categories for their fan film to be considered). And finally, a digital certificate will be awarded for the best fan film within each franchise.
Currently, fan films have been submitted representing the following popular sci-fi/action/horror franchises: Indiana Jones, Halloween, Batman, Jurassic Park/World, The Maze Runner, The Hunger Games, A Nightmare on Elm Street, Scream, Spiderman, Transformers, Star Wars and of course, Star Trek.
Entry into the contest costs $10 for up to six categories (not counting the "Best in Fest"), and the judges are the directors of the submitted films. There is a maximum of three film submissions by the same director. A judge is not allowed to vote for their own film, and failure to cast a ballot before the deadline is grounds for disqualification of that director's fan film(s). If the same person has directed more than one submitted fan film, that director will be sent a ballot for each of their submitted films (up to a total of three ballots).
Glen Wolfe reports that about 35 fan films have already been submitted, with winners scheduled to be announced on April 5, 2023 (forty years before First Contact Day!). There's still just over one week left to enter, as the submission deadline is January 15. If you've got a fan film from 2022 that hasn't been submitted yet, click here to access the entry form.
And if you are entered or entering, best of luck to you!