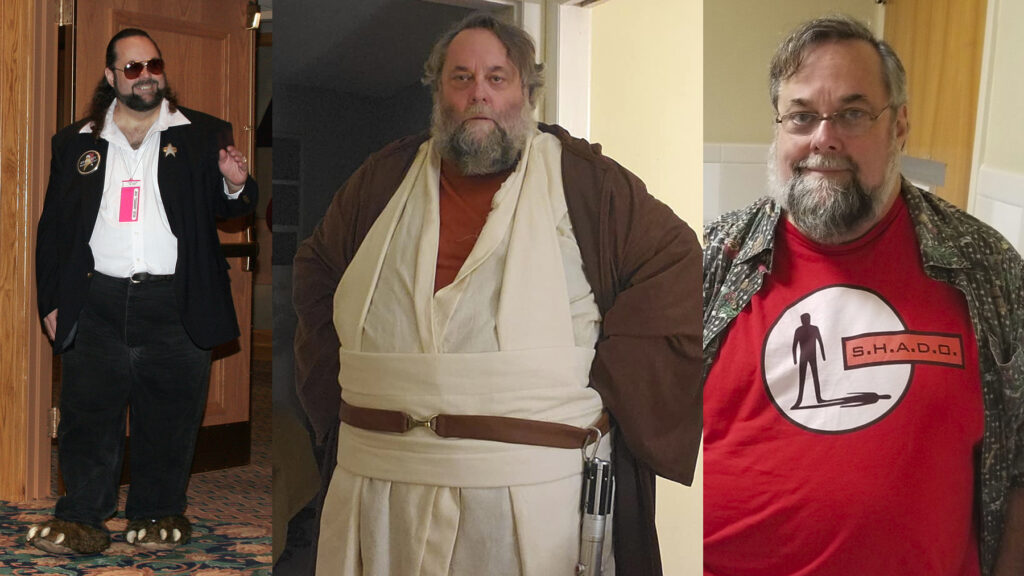 My friend JACK "TOWAWAY" EATON has just passed away. He was 59, and yes, that is TOO goddamn soon!
If you're part of the fan film community, it's likely you've never heard of Jack…although he did attend Farragut Fest back in 2012 is friendly with a number of the folks who have been involved with the TOS sets at what is now called NEUTRAL ZONE STUDIOS in Kingsland, GA.
If you're a member of STARFLEET: The International Star Trek Fan Association, Inc. then you probably known him as Vice Admiral Jack Eaton, former Region 2 Coordinator.
And if you're GEORGE "Sulu" TAKEI, you know him simply as "Towaway" because you gave him that nickname.
I met Jack back in the late 1980s when I was going to school at Cornell and was heavily involved in STARFLEET International's Region 7, which at the time included nearly all the Mid-Atlantic and New England states. I was XO on the U.S.S. Avenger chapter based in New York and New Jersey, and Jack was with the U.S.S. Christa McAuliffe, based in Massachusetts and Rhode Island, where he lived before moving south to the eastern central coast of Florida.
The McAuliffe crew never took themselves very seriously. They would show up at regional and international conferences all wearing bathrobes, slippers, and fedora hats…saying that was their official uniform. Their club meetings consisted of bowling drunk on Friday nights in Providence, RI. They were funny and fun-loving, totally open and inclusive, the kind of people you were just happy to know existed in Star Trek fandom.
And Jack was one of their ringleaders…and proudly so.
Like an assassin who knows 1,000 ways to kill a person, Jack knew 1,000 ways to make a person laugh…including the aforementioned assassin. He had a good and generous heart. And despite his natural ability to play hard and relax even harder, Jack could get things done and accomplished when they needed to be and was an effective leader for Starfleet's Region 2 when he moved down there.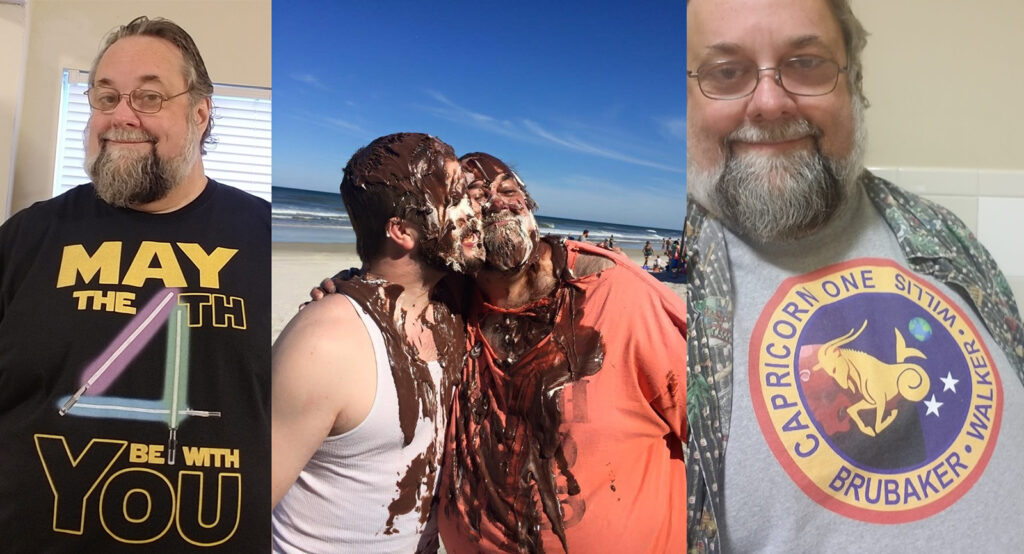 Jack broke any mold you could possibly imagine. He loved all sci-fi the way he loved a good cigar and a smooth bottle of scotch. And yeah, enjoying that kind of lifestyle doesn't usually help in living a long life. I can still be sad about it, though.
Jack and I weren't buddy-buddy close, but we were a few steps up from just casual Facebook friends and kept in touch semi-regularly over the years. It was just good to know that, somewhere on the surface of this planet, Jack Eaton was breathing air (or cigar smoke) and probably making someone laugh.
Now, neither of those things are happening anymore, and the world is lessened because of it.
Continue reading

"R.I.P. JACK "TOWAWAY" EATON — 1962-2021″