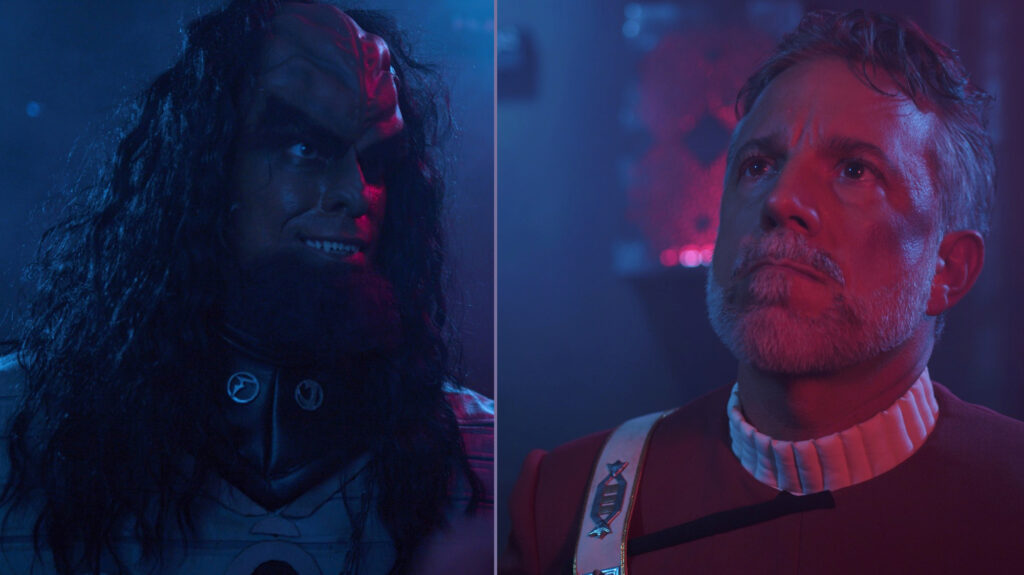 Two months ago, I published a blog interviewing JOHNNY K., the producer and director of the new fan series FARRAGUT FORWARD. It's a "sequel" series to the long-running STARSHIP FARRAGUT, which recently released its own series finale, "HOMECOMING" on October 1…after five years in post-production! (And if you're wondering why I haven't covered that release yet, please help me nag showrunner JOHN BROUGHTON, writer PAUL SIEBER, and post-production supervisor/composer STEVEN SEMMEL to finish writing up their answers to my interview questions.)
For the past several months, Johnny K., John B., and the Farragut Forward team have been hard at work building sets and props, polishing the script for the debut episode, and even creating physical ship models in order to film their visual FX the "old fashioned way"—none of this new-fangled CGI nonsense!
On October 16, cameras began rolling for the first time on the new series, shooting footage for what will be an initial 3-minute "teaser" prologue to the debut episode. The first look fans got came earlier this week with three photos posted on the KAOTICA STUDIOS Facebook page…
The post included the following caption:
Fun fact: it takes the Farragut Forward costuming team weeks of painstaking work to recreate accurate uniforms for our production. The attention to detail is extraordinary. It takes costume assistant Belle Bredehoft just a few seconds to light those items ON FIRE!
The next day, Kaotica released two new images from the actual footage shot in 6K on the set. You can see John B. below as Captain Jack Carter of the U.S.S. Farragut in the Wrath of Khan movie era (wearing a gorgeous and properly-fitting "monster maroon" uniform)…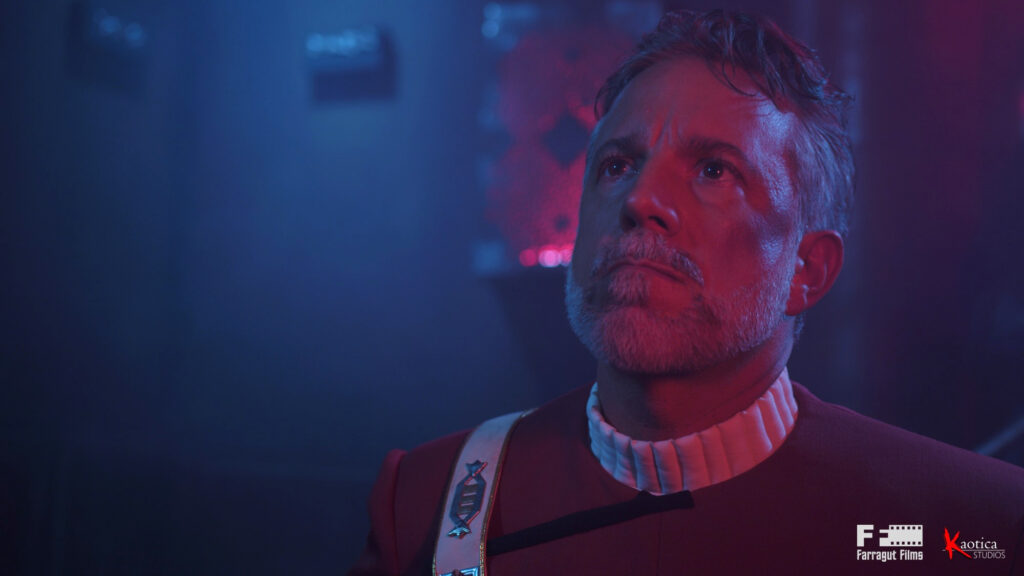 From the NEWS section of the Kaotica Studios website, John Broughton had this to say (reprinted with permission):
A lot of preparation and hard work went into last weekend's shoot which paid off in being well-organized, professional, and successful in best capturing our story. More importantly, the film shoot was FUN, which at the end of the day, is what this is all about, right?
It was surreal playing Captain Carter again and wearing a Starfleet uniform, but like an old worn glove, it fell right into place, and this time, it was a bit more natural. It's great working with Johnny K., Kaotica Studios, and all the talented cast and crew in bringing the next chapter of Farragut to life and in in the best 'light' (or perhaps 'low-light'). Thanks again to everyone involved!
The other still image posted was this shot of actor WILLIAM JAY in full Klingon makeup and armor…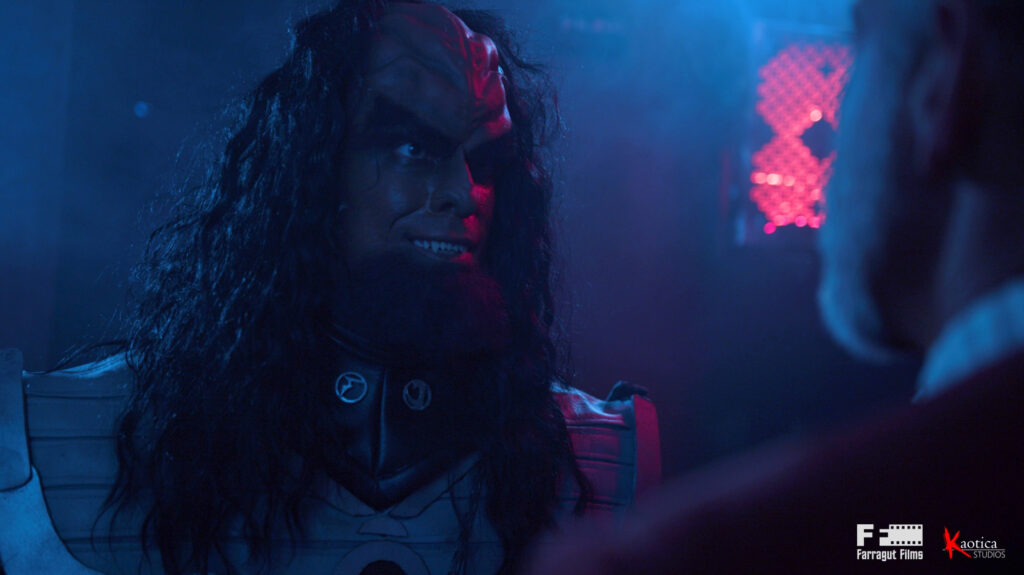 William had this to say:
Continue reading

"A first look at FARRAGUT FORWARD…and it looks AMAZING!!!"