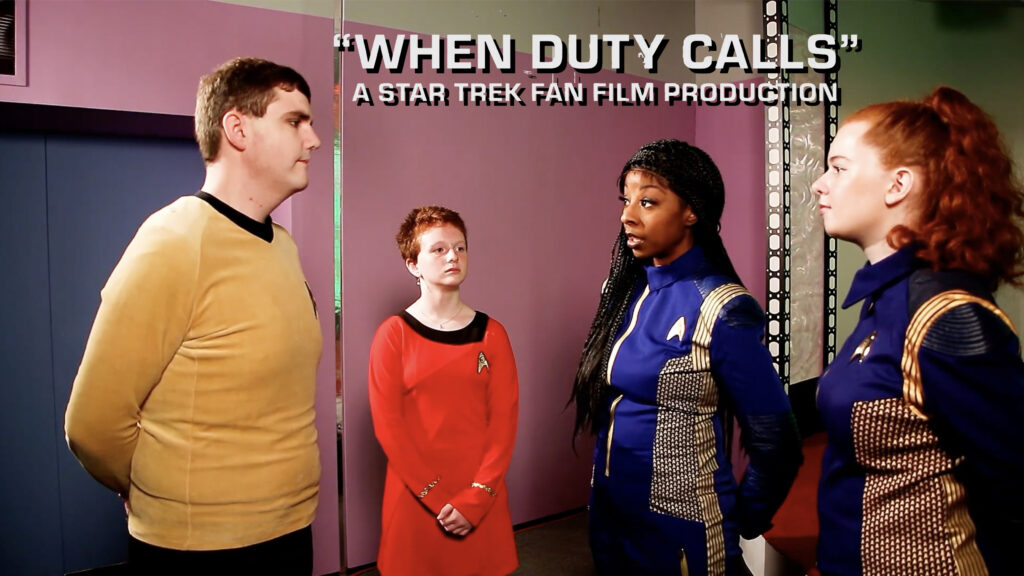 "Your revered Admiral Nogura invoked a little-known, seldom-used 'reserve activation clause.' In simpler language, Captain, they DRAFTED me!" Dr. McCoy uttered that line back in 1979's Star Trek: The Motion Picture. And in 2023, it happened again…this time at NEUTRAL ZONE STUDIOS in Kingsland, Georgia.
As most of you know, NZS is the location of the gorgeous TOS sets that were originally constructed for the fan series STARSHIP FARRAGUT and later for STAR TREK CONTINUES. In 2019, after STC wrapped filming and Farragut Films had long since departed the studio, set owner and STC show-runner VIC MIGNOGNA sold the now-unused sets to Florida resident RAY TESI, who used a portion of his retirement savings to not only purchase the sets but to pay the lion's share of the four-figure monthly rent with some help from fan donors on Patreon.
Ray decided to open the sets up to fan filmmakers who wanted TOS sets to shoot on, and the list is now quite impressive—including such fan series as AVALON UNIVERSE, DREADNOUGHT DOMINION, and CONSTAR CHRONICLES, along with individual fan films like LET OLD WRINKLES COME and TO HAVE BOLDLY GONE. In addition, NZS has its own fan series that has released a number of one-off fan films including THE LOOKING GLASS, ENDOSYMBIOSIS, and the very popular recent release DOOMSDAY. That's one busy studio!
But it doesn't end there.
Ray periodically opens the sets up to the general public for what he calls Fan Appreciation Weekends where people can visit Neutral Zone Studios, walk around those amazing sets, and take photos to their hearts' content. Fan visitors often attend in costume, and that brings us to today's blog. Ray Tesi tells the story…
One of the things that The Neutral Zone likes to offer fans is the opportunity to work on a fan film, either in front of or behind the camera. In November 2021, two women came to our Fan Appreciation Weekend in cosplay and were doppelgängers for Michael Burnham and Sylvia Tilly from STAR TREK: DISCOVERY!
My first reaction upon seeing them was: "I have to put you in a fan film!" Within four weeks, I had written the story (a TOS/Discovery crossover), and we filmed in March 2022. These women had never acted before, but they knew their lines and hit every mark as if they were seasoned professionals.
We premiered WHEN DUTY CALLS as an online event with an interactive Zoom call that followed. Whether you're a fan of ST:Disco or not, these women deserve your undivided attention…
And now that you've seen this fan film, let's chat with "Michael Burnham" and "Sylvia Tilly" themselves, LISA LAKE and RACHEL KAYS…
Continue reading

"Two ST: DISCOVERY cosplayers get "drafted" into the NEUTRAL ZONE STUDIOS fan film "WHEN DUTY CALLS" (interview with LISA LAKE and RACHEL KAYS)"