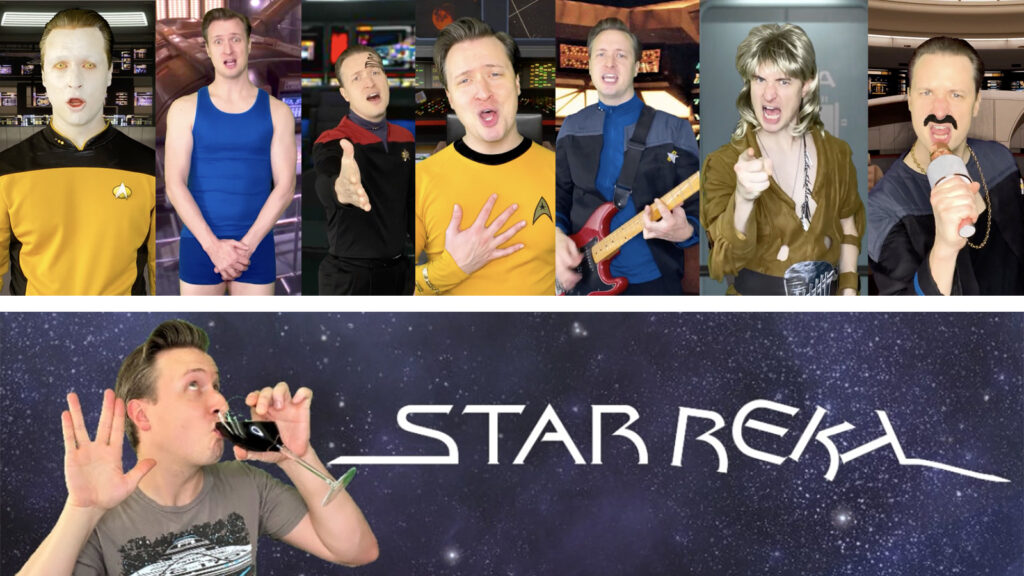 I first discovered STAR REKT back in 2021 when someone posted to Facebook a link to a Star Trek-themed music video parodying the 1975 song by The Four Seasons, "December, 1963 (Oh, What a Night)." But instead of "Night," the lyric was changed to "Fight" and melodically recounted Kirk's battle with the Gorn following the attack on Cestus III in the 1967 TOS episode "Arena."
Now, I'd seen a whole bunch of Star Trek music videos over the years…many of them simply montages of edited clips from episodes and movies played over pop songs. (I even made one myself back in 2002 from Trek home recordings off of VHS tapes!) I've also watched a wide variety of Trek music PARODY videos, usually when someone writes new lyrics to an existing song. This playlist from YouTube shows a good selection of what's out there. What you'll notice is that these parody videos are usually either edited clips from Trek episodes/movies OR fans doing cosplay singing (or lip synching) to their own song in a series of cuts.
But what struck me about Star Rekt is that this fellow recorded himself in costume in front of a green screen and intercut those shots with clips from TOS (and eventually other TV series and movies) to create a "hybrid" of sorts. This fresh approach really stood out for me—along with his great parody lyrics, good singing, and the quality of the video editing. Take a look first at "Oh, What a Fight…"
By the time I'd found out about this guy and his videos during the summer, he'd already posted two others. The first was "I Kissed a Borg" (based on "I Kissed a Girl" by Katy Perry)…
The other was "Trill All the Klingons Want" (parodying""Girl All the Bad Guys Want" by Bowling For Soup)…
Three awesome parody music videos in four months? This funny guy was SERIOUS! And he had already covered TOS, TNG, and DS9. What else would he come up with? I immediately subscribed to his channel and eagerly waited for his next offering. It came three months later, and we were back to TNG with a dash of DS9 and Voyager thrown in. How did he cover all three? Well, they all have a Holocek (or Holosuite), and thus we were treated to a parody of the song "Photograph" by Nickelback…
At the time I'm writing this blog, Star Rekt has now released NINE parody music videos in total. If you want to see the rest, check out this playlist for parodies that spotlight some of the Star Trek features as well as the Enterprise TV series. This guy also did an off-the-wall video of himself mixing Star Trek-themed drinks and doing trivia for an hour while getting progressively plastered. It's worth checking out.
Anyway, I tracked down "Star Rekt" and discovered his real name is IAN RAMSEY, and he does everything from here…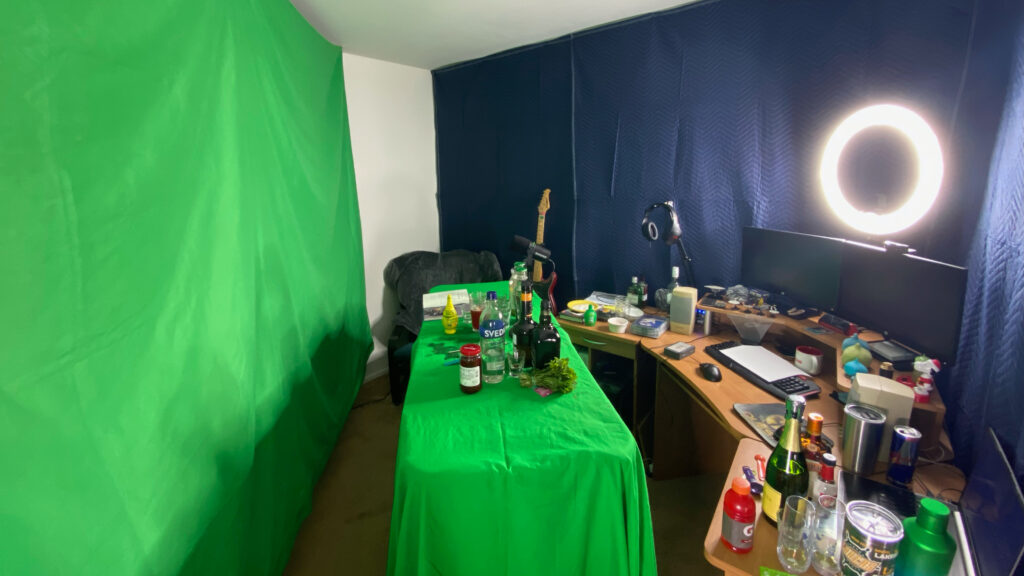 Let's find out more…