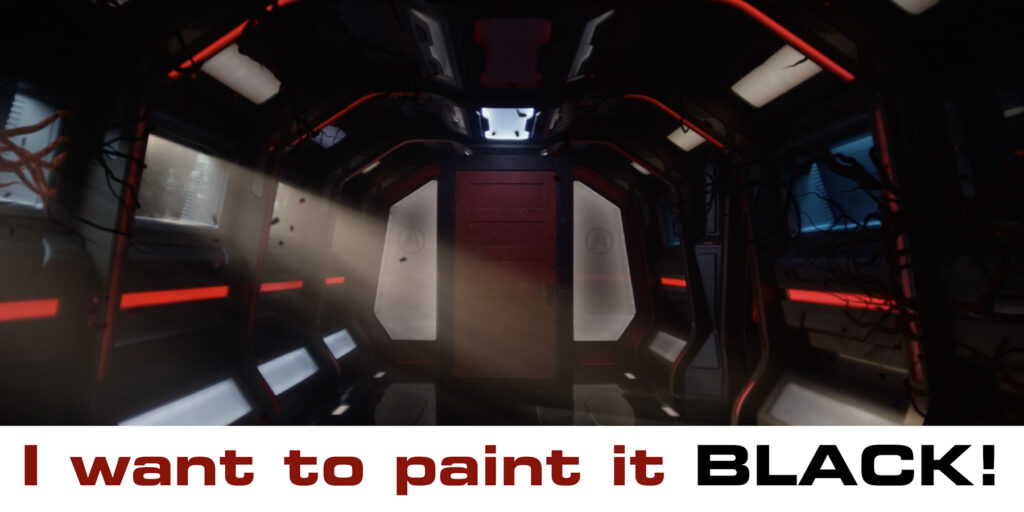 No, it wasn't that I saw a red door and wanted to paint it black…although I kinda did…didn't you? And it wasn't the dark lighting—which seemed to be a little better this week, did you notice?
If you want to know what almost bothered me about the fifth episode of season three of STAR TREK: PICARD, "Imposters" (and how I mentally overcame that complaint), you're gonna have to read till the end. Or of course, you could just scroll down and skip the rest of the blog…that'll work, too!
First, however, I want to tell you all what I didn't complain about and, in fact, really LOVED about this latest episode.
OKAY, PLAY TIME'S OVER, KIDS!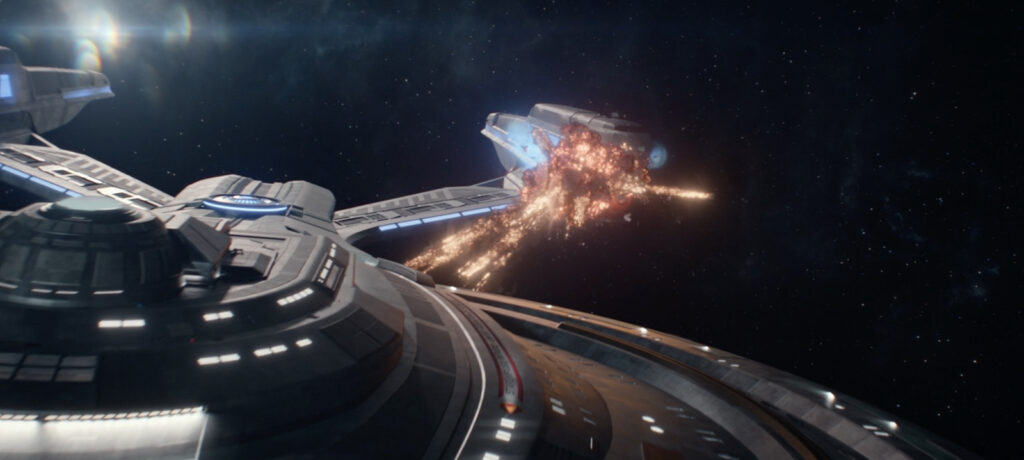 It's funny, but after four episodes of intensity, I wasn't sure what to expect from episode five. However, I quickly forgot about those first four episodes because they seem like only a light appetizer! The main course is now being served, and…holy crap!
In many ways, the first four episodes served as the first "act" of this amazing play. They were, for the most part, a self-contained mini-story of the Titan engaging Vadic and the Shrike, Picard learning about his son Jack and connecting with him (or at least starting to), Riker getting his groove back, Seven (re)gaining some self-respect, and Captain Liam Shaw convincing fans that it's not only okay to use swear words in the future but that we actually kinda like this "dipshit from Chicago." And of course, there were mysteries to set up and begin to explain, like the antagonists being rogue Changelings and that a major weapon has been stolen from Daystrom Station. Oh, and we got to watch the events leading to Raffi teaming up with Worf.
But all of that pretty much wrapped up by the end of episode four. The Titan escaped, the crew was safe (for now), the Changeling on board was killed, and the only real "cliffhanger" was a strange reddish vision (red matter, red angel, red shirts…always red!) that Jack Crusher had at the very end. And considering that there's only ten episodes total, I suspect that five-thorough eight will work together as a "second act," setting up a big two-part finale of both Star Trek: Picard and the saga of the Next Generation characters.
And I am totally fine with that story structure. In fact, this second act brought in a whole bunch of new stuff that I honestly did NOT see coming, and it all kept me on the edge of my seat. Let's take a look at what blew me away…
Continue reading

"I almost had ONE complaint about this week's episode of STAR TREK: PICARD…ALMOST! (editorial review)"