SPOILERS…LIKE TRIBBLES…ARE EVERYWHERE!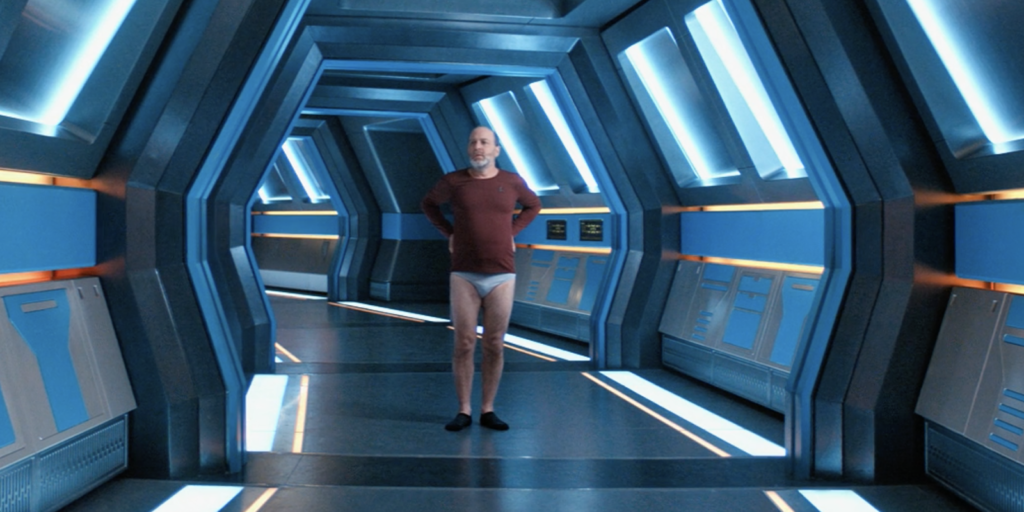 I'm not sure I can forgive the creators of SHORT TREKS for eternally inserting a connection in my head between actor H. JON BENJAMIN and tribbles. I will never again be able to watch an episode of Bob's Burgers or another ARBY's commercial without wondering if those small, furry creatures somehow made it into their food menus. And if I'm ARBY's, I am not happy right now.
But all kidding aside, I really wish this episode had put all kidding aside…or at least a good deal of it (tribbles do invite comedy, after all). But they didn't. Short Treks is an experimental medium for CBS, and they're to be admired for at least trying some new things. But as a fan, I felt the jokes landed as flat as a tribble falling off a desk and dying (something the episode actually mentioned!). And it does make me a little more wary about what kind of content we'll be seeing from the upcoming new LOWER DECKS animated Star Trek series. If this is the level of humor we're in for, well, I might be writing a bunch more critical blog reviews. Time will tell.
As with my review yesterday of the first of this season's Shorts Treks, "Q&A," I had a bit of a love/hate relationship with this episode…although sadly tipping more into the latter emotion this time out. For anyone who hasn't had a chance to see the episode and wants to know what the heck I'll be talking about, here's an excellent review that includes a summary…along with some of the same annoying points that I'll be kvetching about.
First, however, I'll list the positives. I loved seeing Anson Mount's Captain Pike, even for just a few seconds. I also found it cool to glimpse a Trill. And it was nice to see the costume department finally getting a chance to create some Starfleet uniforms without the weird single collar.
Um, what else, what else? Let's see…well, the lighting was lovely. The music was good. The acting was quite decent. And the tribble vacuum cleaner was a nice touch. Oh, and I did like them showing how your generic detractor of just about anything might be created, even two and a half centuries in the future…
But yeah, aside from that, this episode was hard to love….
Continue reading

"SHORT TREKS: The trouble with "THE TROUBLE WITH EDWARD" (editorial review)"