WARNING – THIS BLOG IS RAUNCHY!
(But no nudity!)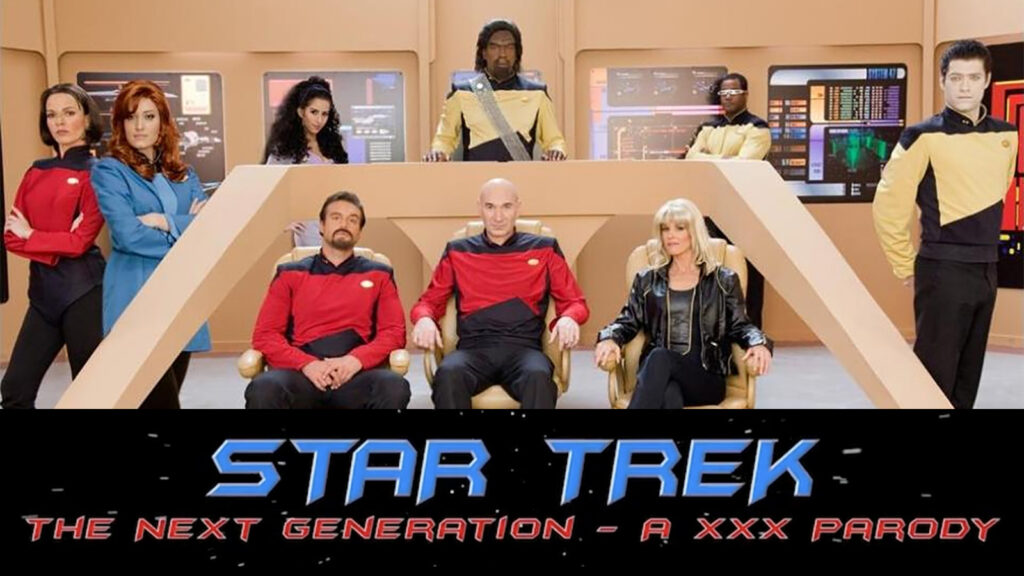 Let's talk about porn. (I knew that would get your attention!) There is something called Rule 34 which basically states: "If it exists, there is porn of it." This is especially true for established television and movie franchises. If you don't believe me, here's just a few examples of actual porn films that even have their own Wikipedia entries:
And it doesn't stop with live action. Not even children's cartoons are safe! This is a rabbit hole that you probably DON'T want to go down (I'm actually kinda sorry I did), but if you absolutely must prove to yourself that Rule 34 is real, lock the door, go to Google, toggle to image search, and type "Disney porn" or even "Bugs Bunny porn." (On a lark, I typed "Star Trek Lower Decks porn" and…holy crap! It's everywhere!!!!)
Why don't studios like Disney or Warner Brothers or Paramount stop all of this smut that is obviously exploiting their intellectual property, cheapening it, and displaying it in ways it was never intended to be seen? There's a few answers. For one thing, the cost of legally going after so many infringers (even finding them all!) would likely bankrupt the studios. Remember that the AXANAR lawsuit cost CBS and Paramount an estimated $1 million over a year's time. Multiply that by infinity—which is probably how many pornographic images and videos of copyrighted content there are out there online—and you can probably understand the "see no evil, hear no evil, sue no evil" philosophy that prevails.
But there may also be another factor in play: pornography might legally qualify as PARODY, and parody is protected speech under the doctrine of Fair Use. In other words, can you just slap a XXX-rating on something, show some nudity and sex, call it a "parody," and go to town with whatever copyrighted content you want? Or is that just a myth? I could easily write a lengthy blog about this very debate, but fortunately, I don't have to because STEPHEN CARLISLE beat me to it seven years ago…and you're welcome to read it here.
Of course, Star Trek is well represented in the "porn parody" arena. And while I am certainly not a connoisseur of fine (or not-so-fine) pornography, I checked out a few examples while researching this blog and was quite underwhelmed. I ended up fast-forwarding through the sex scenes looking for plot, and was always left disappointed. If I had to review the few bits of Star Trek porn I saw, the words "stupid," "awful," "boring," "disgusting," and "a complete waste of time" would appear frequently.
But there is one Star Trek porn parody that not only bucks that trend but is truly worth watching…albeit without the sex scenes. And indeed, that's pretty easy to do, as there is a special 27-minute cut of the film that has ZERO sex scenes and is actually a really, REALLY good Star Trek: TNG fan film!
Continue reading

"From XXX to TNG: how a Star Trek PORN FLICK became an awesome NEXT GENERATION fan film!"