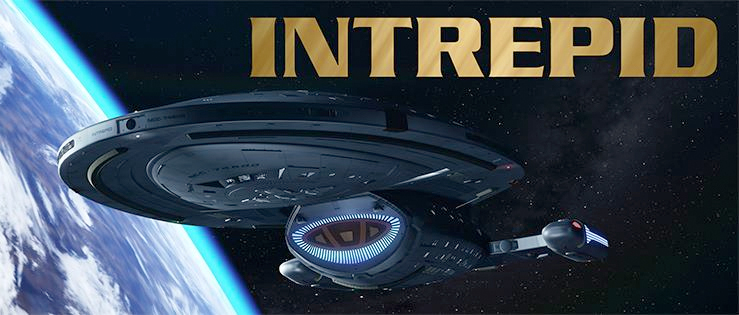 In part 1 and part 2, we met NICK COOK and the crew of STAR TREK: INTREPID, a long-running Star Trek fan series based out of Dundee, Scotland. Starting off production waaaaaaay back in 2003, Intrepid is (at the time of this writing) the longest continuously-active Trek fan series still filming episodes.
By 2011, Intrepid had already released six episodes with run-times ranging from 6 minutes to 47 minutes. They also released three different crossover episodes, produced in conjunction with STAR TREK: HIDDEN FRONTIER. The first of these crossovers, ORPHANS OF WAR, came out in 2007. The second, OPERATION BETA SHIELD, followed a year later. There was no crossover in 2009, but 2010 saw the final joint Star Trek: Intrepid/Hidden Frontier production: ONE OF OUR OWN. Take a look…
When last we left off in our interview, I'd just asked Nick how this third crossover came to be…
---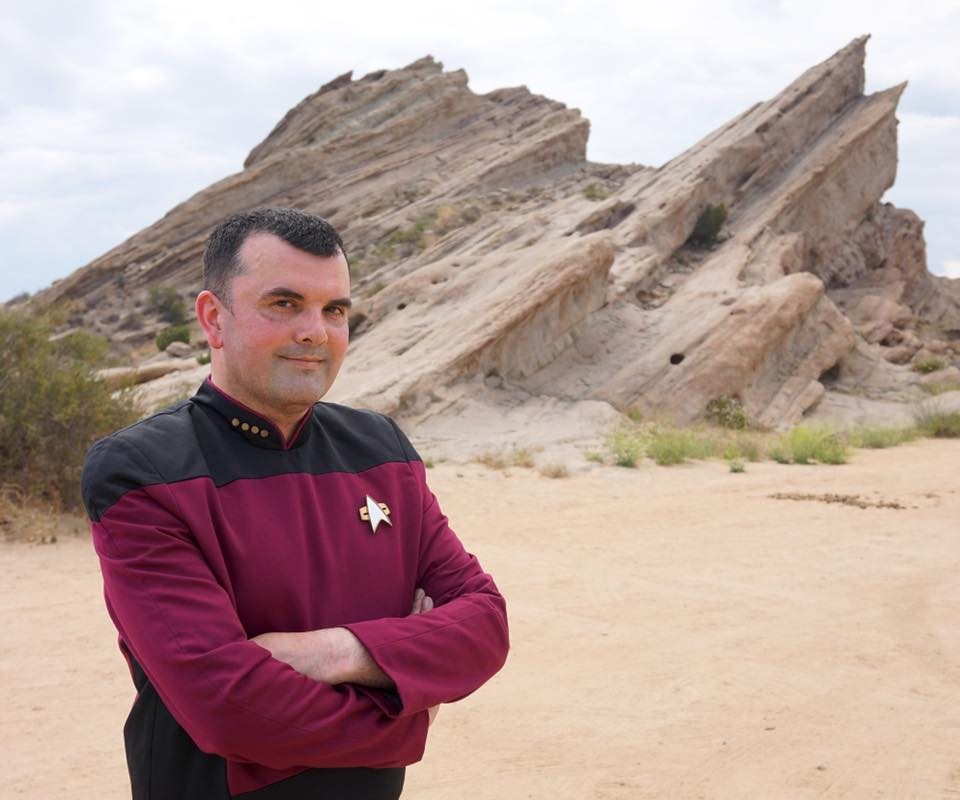 NICK – One of Our Own was a different kettle of fish. We had a vacation planned and knew we'd be in Los Angeles. A group of us from Intrepid and HF did a road trip to Yosemite from L.A. and back that summer of 2010. So I suggested doing another short team up.
Rob said yes, so I had to come up with a story. I thought the idea of Shelby chasing down a rumour that Lefler wasn't dead might be interesting. The twist being: it's not Lefler, but they end up helping someone anyway, and Shelby gets some sort of closure. As always, it never quite turns out as the way you envision it, but for what it is, I think it's still a fun piece, even if the narrative could have been clearer.
JONATHAN – I was actually going to ask you if you'd come to America to film that one. If you watch the fan film, the two of you are never on the screen at the same time except at the very end, which could have been a split screen composite. But you and RISHA DENNEY (the actor who played Elizabeth Shelby) were actually doing that scene together in the same place?
Continue reading

"The history of STAR TREK: INTREPID (interview with NICK COOK, part 3)"