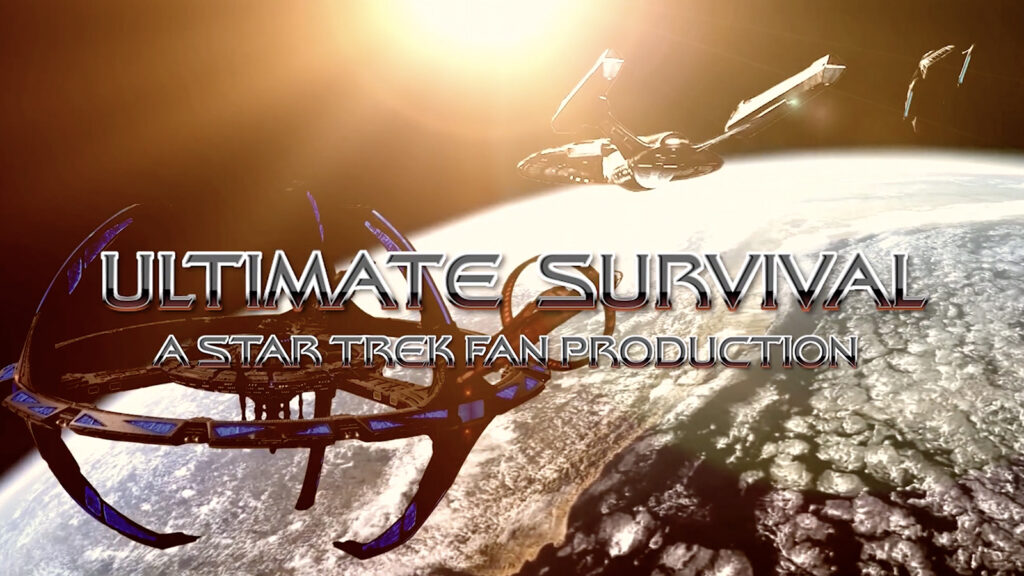 MATTHEW BLACKBURN from Southern California has released six Star Trek fan films in total, although there were seven years between his first production, STAR TREK: SURVIVOR, and his second offering, SURVIVORS. But since then, he's released five completed fan films in a little over five and a half years, each one EXACTLY fifteen minutes long (take that, Star Trek fan film guidelines!). It takes a lot of editing and discipline to get even one fan film to exactly that time limit, but Matt's got it down to a science…or maybe an art form!
What I find so intriguing about Matthew's releases is how much he manages to do with very, very little. His films are cinematic in scope with beautiful locations that utilize the scenic offerings of diverse terrain in the Mojave Desert and surrounding environs. Matthew's films have also improved consistently, and you can check his subsequent three releases (along with accompanying interviews) on the following blog pages:
Yeah, lots of titles that start with "S" and "L." And that brings us to Matt's latest production, which starts with the letter "U" but returns to the survivor theme: ULTIMATE SURVIVAL. And you can check it out below…
Released this past December, this most recent installment again does a lot with only a little…featuring a mix of interior scenes and exterior on-location sequences, some minimal ship VFX and CGI dinosaurs, and a slightly larger cast than usual for a Matthew Blackburn film.
And speaking of Matthew, since it's been a year since I last interviewed him, it felt like I was reuniting with an old friend as I asked Matthew about his latest release, Ultimate Survival…
Continue reading

"ULTIMATE SURVIVAL – the latest "SURVIVOR" installment from MATTHEW BLACKBURN! (interview)"