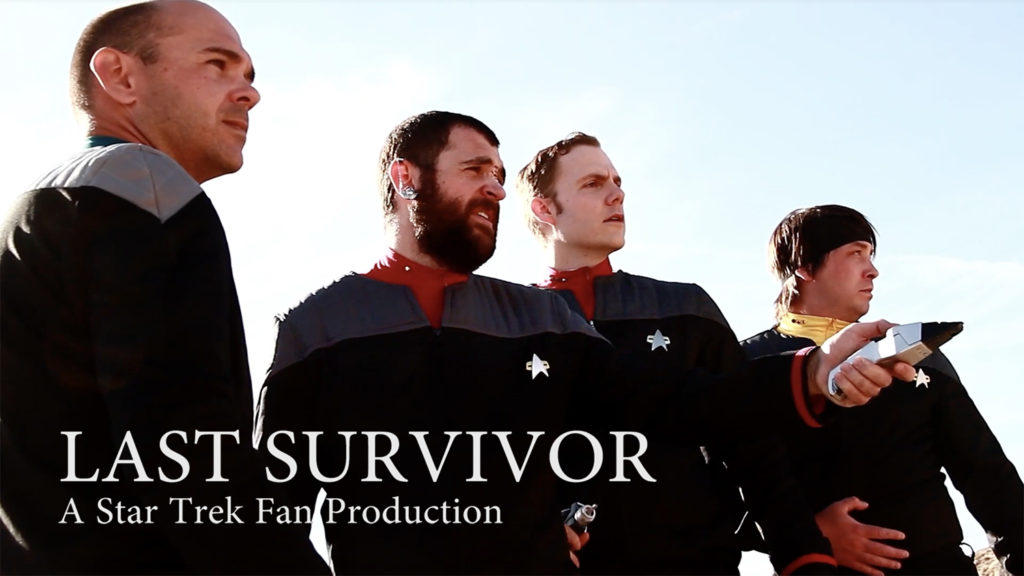 Last week, we began discussing the Survivor trilogy with creator and show-runner MATTHEW BLACKBURN. The fan series got its start back in 2010 with the release of the 10-minute fan film SURVIVOR, produced on a teeny-tiny budget and filmed entirely by just four people.
In 2017, a 15-minute sequel called SURVIVORS was released, this one produced by a team of six fans. Matthew wrote, directed, and starred in both films. This one was lighter and a bit more humorous than the first, although it was still a serious fan film.
And just as 2018 was ending, Matthew released his third fan film, using the same main characters as the previous film. Again with a 15-minute runtime (following the fan film guidelines), LAST SURVIVOR was perhaps Matthew's most ambitious undertaking thus far…
In part one of our interview, we discussed Matt's formal education (or lack thereof) in cinematic production, and how he was mainly self-taught and learned by doing. We then took a look back on what went into creating the first two fan films…before shifting our focus to Matthew's latest release.
And that's where we pick up…
Continue reading

"The last SURVIVOR fan film is THE LAST SURVIVOR (interview with MATTHEW BLACKBURN, part 2)"