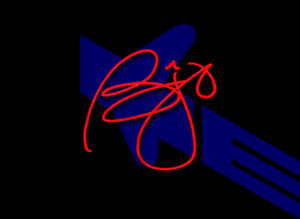 Whew!  We fan film Trekkers just dodged a bullet!  Well, maybe not a bullet, per se, but certainly a bit of bird poop heading straight for our windshield!
Many of you might not be aware that there is actually a Wikipedia page for the BJO Awards, which are given out each year in multiple categories to the best Star Trek fan films.  Presented each year at the annual TREKLANTA convention in Georgia, the BJOs were first called the The Independent Star Trek Fan Film Awards and began in 2015.  The awards were renamed "The Bjo's" the following year when Bjo Trimble (the fan credited with saving Star Trek from cancelation with the great letter-writing campaign back in 1968) and her husband John were in attendance in announce the winners.
With four years of nominees and winning films/actors/directors/etc., plus coverage on Trek Today, Trekmovie.com, Treksphere, and here on Fan Film Factor, I wasn't surprised to discover a few weeks ago that a fan film aficionado calling himself "Leo Walsh" had created a very nicely laid out and thorough Wikipedia page for the Bjo Awards.  (And no, it wasn't me.  I don't have nearly enough time to do that much work!)
Yesterday, I discovered through the grapevine that the Bjo Awards Wikipedia entry had been anonymously nominated for DELETION by a Wiki non-admin going by the name of "ShadowOwl."  I was sent this link to the challenge and the response.  Apparently, ShadowOwl's problem was stated as simply: "Non-notable award only sourced to IMDB."
Huh?
The original entry was extensively sourced to numerous outlets (including my blog and others), and Mr. Walsh responded with a very passionate and well-presented counter-argument.
I was quickly preparing a "RED ALERT!" blog asking if there might be any reader(s) who operate as a Wikipedia author or editor—or who might know one—and could help out in the discussion to resolve the issue.
But before I could even finish writing the blog (let alone publish it), the nomination  for deletion was withdrawn.  Yay!  However, not wanting to waste a well-written introduction, and figuring that most of you might not even be aware that there even is a Wikipedia entry for the Bjo Awards, I decided to post this blog anyway.  Check out the wiki-page—it's REALLY well done!