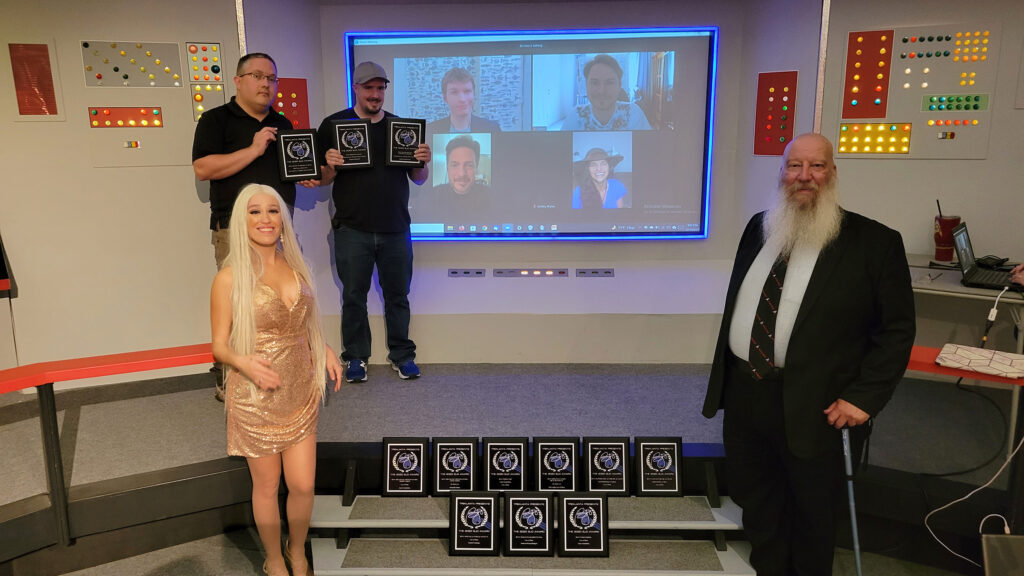 Up until the world turned upside down and we started sheltering in place, the annual BJO AWARDS were awarded live at the TREKLANTA convention in Atlanta, GA. Last year, however, Treklanta was virtual, and the Bjo Awards didn't happen. This left the 2020 Bjo Awards for eligible Star Trek fan films released in 2019 in a kind of limbo.
But Treklanta Chairman ERIC L. WATTS made the decision to still have the 2020 Bjo Awards…even if they happened a year late. And so, in the latter half of this year, eleven judges watched a total of 27 qualifying Star Trek fan films with a total run-time for all the films combined of 9 hours, 54 minutes, and 19 seconds. That's a LOT of fan film binge-watching!
Although Treklanta was virtual once again this year (back in August), the winners were still announced live, but this time it was on the evening of December 11 at NEUTRAL ZONE STUDIOS (home to the amazing STARSHIP FARRAGUT/STAR TREK CONTINUES TOS sets) during their fan appreciation weekend.
Although I typically don't review Star Trek fan films, I do rate them here on a scale from DECENT EFFORT to PRETTY GOOD to HIGHLY RECOMMENDED to MUST SEE. This year, of the many, many Bjo Awards finalists, five fan films from 2019 made it to my highest MUST SEE level. Of those, three pretty much swept every category in this year's Bjos—so the judges weren't crazy (unless I'm crazy, too…a possibility that can't be completely ruled out, of course).
As it happened, three individual fan filmmakers—British CGI Sensei SAMUEL COCKINGS, the fan film Wonder from Down Under AARON VANDERKLEY, and Arkansas Avalon Admin JOSH IRWIN were all "in attendance" to accept awards either on behalf of themselves or members of their team who weren't there. In the case of the latter, Josh had driven down with Team Avalon members NEAL BILBE and PIXI NEREID (the latter co-hosting the awards with Eric Watts—see photo above). Sam and Aaron joined in via Zoom from their respective continents.
Continue reading

"2020 BJO AWARD winners!"