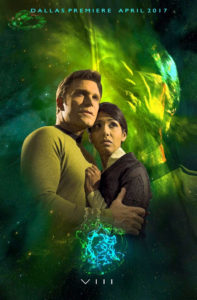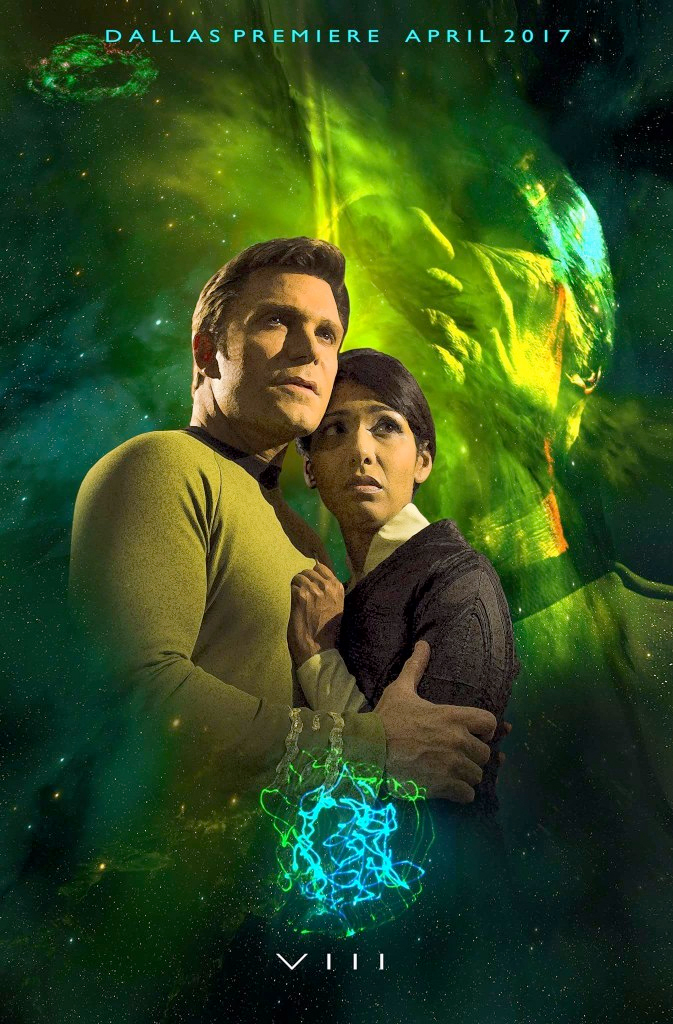 It's been quite a while since fans and donors got an update from STAR TREK CONTINUES.  Despite many, many new posts (sometimes more than one a day!) on their Facebook page, there has been precious little news on the plans for Star Trek Continues now that the fan film guidelines are in place.  After all, with guidelines saying that a Star Trek fan film can't contain the words "Star Trek" in the title, must be less than 15 minutes in length and a maximum of a 2-parter (for 30 minutes total), and cannot be a continuing series, it seemed like Star Trek Continues couldn't…well…continue without running afoul of multiple guidelines.
As I reported here last August, STC writer/director/co-producer JAMES KERWIN had told me at Creation's 50th Anniversary Star Trek convention in Las Vegas that what CBS and Paramount have said is if you follow all of these guidelines, then they will not sue you.  But they do NOT say that if you don't follow these guidelines, then they will sue you.  There is a big distinction there.
James also told me during our talk that STC wanted to spend the remainder of their crowd-funding resources to film their final four episodes to wrap up the series. They hoped that their good relationship with CBS might result in the studio allowing the fan series to complete its run.  The plan for STC had always been to do a limited number of episodes (originally planned for 12 or 13–now the total will be 11)…as star and show-runner VIC MIGNOGNA himself said that he won't be able to play a 37-year-old Captain Kirk forever.  (The Internet reports Vic's current age as 54.)
But since last August, updates have been scarce from STC…until now, that is.  They just published a MAJOR announcement confirming their intention to release the last four episodes of the series (already filmed and in post-production) and providing a premiere date for their eighth episode, "Still Treads the Shadow."
Here's the full update…
The announcement you've all been waiting for!
At the beginning of 2016, STAR TREK CONTINUES ran a successful fundraising campaign to produce the final episodes of our fan series. As promised, we've spent your hard-earned donations to our non-profit production company exactly as we said we would and have been working around-the-clock to finish our final four episodes as quickly as possible.
Episodes 9, 10, and 11 are still in post-production and will be released throughout the year as they are completed. Episode 8 — "Still Treads the Shadow" — guest-stars Rekha Sharma ("Battlestar Galactica") and will premiere at Fan Expo Dallas on Saturday, April 1.
We have even more amazing guest stars in these last episodes, culminating in a thrilling series finale by acclaimed science fiction author Robert J. Sawyer.
We want to thank each of you for your patience while we've been busy, and also for your support and encouragement throughout our run. It is our sincere pleasure to be bringing a conclusion to our beloved original series of STAR TREK at long last.