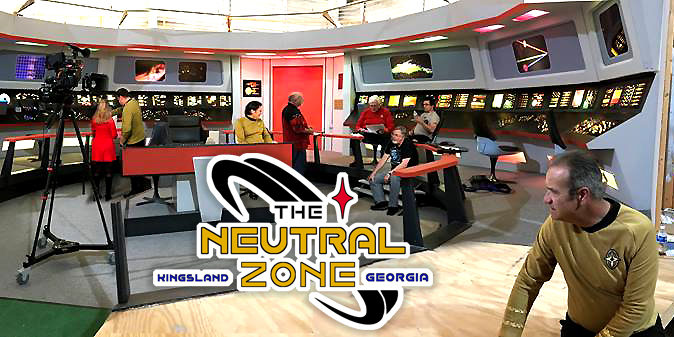 After STAR TREK CONTINUES completed its run of eleven amazing fan films shot on an awesome array of TOS sets, those sets sat unused in an industrial space in Kingsland, GA for many months. The sets were subsequently purchased by avid Trekker (and really nice guy!) RAY TESI, who renamed the facility STAGE 9 STUDIOS. Ray also took over paying the rent, utilities, and maintenance.
Ray opened up the sets to fans to come see and film on. Already, numerous fan projects have been shot there, including multiple episodes of Dreadnought Dominion, the upcoming Constar Chronicles, the wildly popular Ghost Ship which premiered last Halloween, and even a few others. The sets are being offered FREE to fan filmmakers as long as they pay for the electricity used during filming. It's a great deal!
Unfortunately for Ray, though, what's "free" for fans is still costing him money each month, which is coming out of his retirement savings. Granted, Ray is happy to spend his own money to keep the dream alive, but he is also asking for help from fans out there like you and me.
Last June, Ray launched a Patreon campaign to raise donations—given monthly by supporters in increments as low as $1/month or as high as $100/month (the average is about $15/month per donor). After an initial spike, the next six months of the Patreon were fairly flat in the range of about $150/month (approximately 5% of the monthly rent).
Last week, however, everything changed!
First of all, Stage 9 Studios was renamed THE NEUTRAL ZONE (for reasons that will be explained below). At the same time, Ray used the name change to start promoting the campaign much more robustly. The result, as you can see below, has produced eye-popping results in just 7 days! The number of patrons has nearly doubled while the amount donated per month has nearly tripled to almost $500…!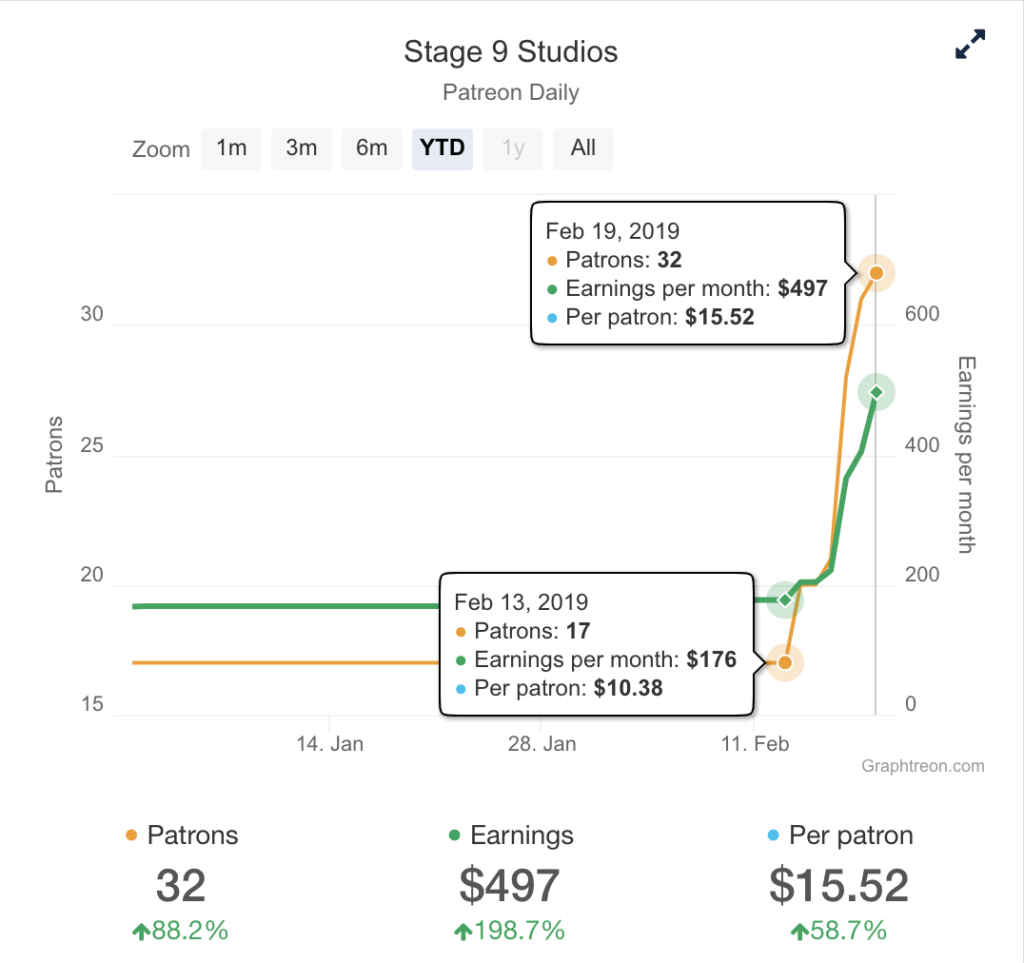 This brings Ray about 15% of the way to covering his monthly rent, so there is still a ways to go. Bu if YOU would like to help keep fandom's TOS dream alive, please click the link below (or at least share it with others)…
In the meantime, Ray has some other news to share with fans. Take it away, Ray…
Continue reading

"STAGE 9 STUDIOS is now THE NEUTRAL ZONE…and its PATREON has hit WARP SPEED!"