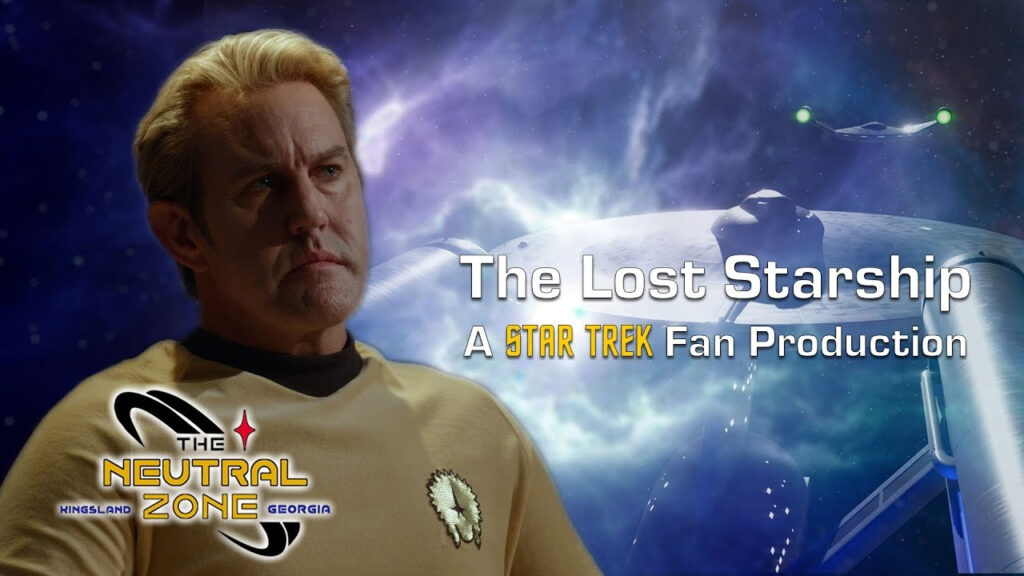 In part 1, we looked at the sixth release of TALES FROM THE NEUTRAL ZONE, a really excellent fanthology episode titled "THE LOST STARSHIP." It was written by newcomer to Star Trek fan films, professional author BRIAN W. PETERSON. And our previous blog featured an awesome interview with Brian.
In this second and concluding blog, we shift to veteran fan filmmaker JOSHUA IRWIN (showrunner of the THE AVALON UNIVERSE series of fan films), who served as director of photography (DP) on the production under the supervision of director VIC MIGNOGNA (showrunner of the celebrated run of STAR TREK CONTINUES). If you haven't seen "The Lost Starship" yet, please take the time to check it out, as it is amazingly well done…
As many long-time readers know, Josh graduated from film school a couple of decades ago and has worked professionally in the entertainment industry ever since. In fact, in January, his name will be in the credits as cinematographer of a new film being released in theaters across America titled Wildfire: The Legend of The Cherokee Ghost Horse (based on the famous song) starring country music singer CHEVEL SHEPHERD, the late ANNE HECHE, MO BRINGS PLENTY of Yellowstone fame, and the Highlander himself, ADRIAN PAUL. Josh was also cinematographer on three films that can be found on Tubi: Rain, Your Local News, and Uneven Ground: The Melissa Witt Story.
But of course, we're here to talk about a Star Trek fan film, so let's dive into our interview with Josh…
Continue reading

"Tales from the Neutral Zone's "THE LOST STARSHIP" unites old and new fan film faces! (interview with BRIAN W. PETERSON and JOSH IRWIN, part 2)"