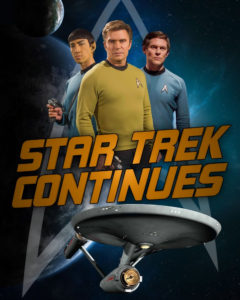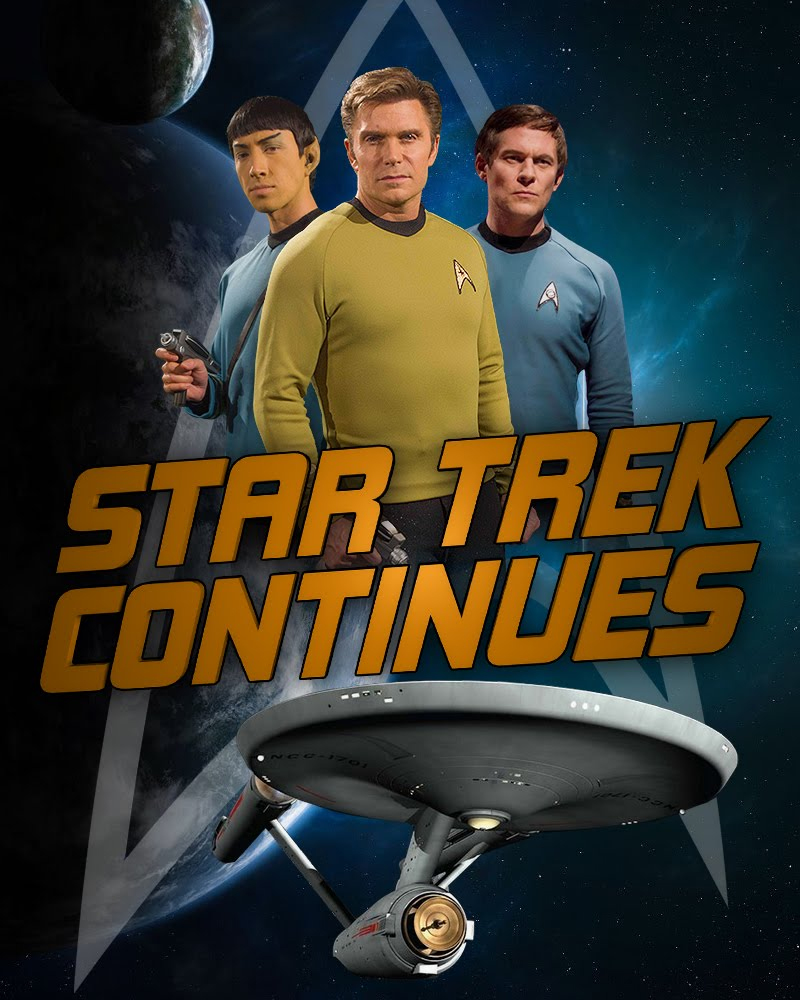 Last time, as 2015 came to a close, STAR TREK CONTINUES was well on its way to a royal fizzbin.  They purchased the entirety of the sets in Kingsland, GA, and released their sixth episode, "Divided We Stand." STC's second "Kirkstarter" at the beginning of 2015 had brought in nearly $215,000 to fund their next two episodes and build two new sets: Engineering and a planet set similar to what existed for TOS back in the 1960s on the Paramount lot.  And then 2016 brought the release of those next two episodes, "Come Not Between the Dragons"and "Embracing the Winds."
With eight episodes completed and released, STC was now way past the mid-point of what was originally intended to be a 13-episode run.  Show-runner Vic Mignogna never envisioned STC going past that number of episodes, and joked that he, now well into his fifties, couldn't play a 35-year-old James T. Kirk forever.  Indeed, episodes 7 and 8 already began introducing plot elements that would form into an ongoing story arc that would culminate in the series finale that would end Kirk's five-year mission and lead into Star Trek: The Motion Picture.
But as 2015 drew to a close, no one suspected that 2016 would turn out to be an uncertain and controversial year, not just for STC, but for all Star Trek fan films.  And it all began just before New Years with the filing of a copyright infringement lawsuit by CBS and Paramount against another fan production…Axanar.
Continue reading "A history of STAR TREK CONTINUES (feature, part 5)"