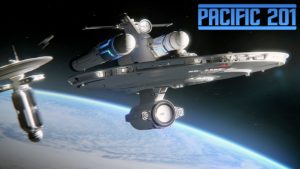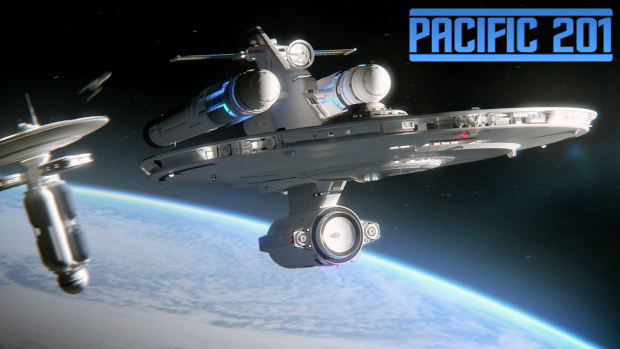 The long-awaited fan film PACIFIC 201 has nearly completed principle photography, but there have been some unexpected delays and challenges that have pushed things back and strained the project' available funding.  Now on the cusp of finishing the filming of all the scripted scenes, the production is faced with the cost of moving their sets out of the warehouse that was being leased and into a new facility.  Moving will require $1,000…and the funds are needed quickly.
Pacific 201 still has an active Indiegogo page up, with $30,685 as I type this.  If you can spare anything—even just a little—it'll make a BIG difference…
With physical sets and well-designed costumes, profession actors, and some awesome visual effects, Pacific 201 will be the first fan film (or any Star Trek film, for that matter) to cover the period smack dab in between the end of the Enterprise NX-01 era and the beginning of the Enterprise NCC-1701 era.
The time of Pacific 201 is the turn of the 23rd century, 40 years after the founding of the United Federation of Planets.  It's a critical period for Earth, still reeling from the horrors of the Romulan War but just beginning to emerge from fear and paranoia with a tentative first step back into the exploring of strange new worlds.
To encourage donations, writer/director ERIC HENRY has released this new 3-minute vignette filmed on the bridge set of the Pacific NCC-201.  Enjoy…and PLEASE DONATE!