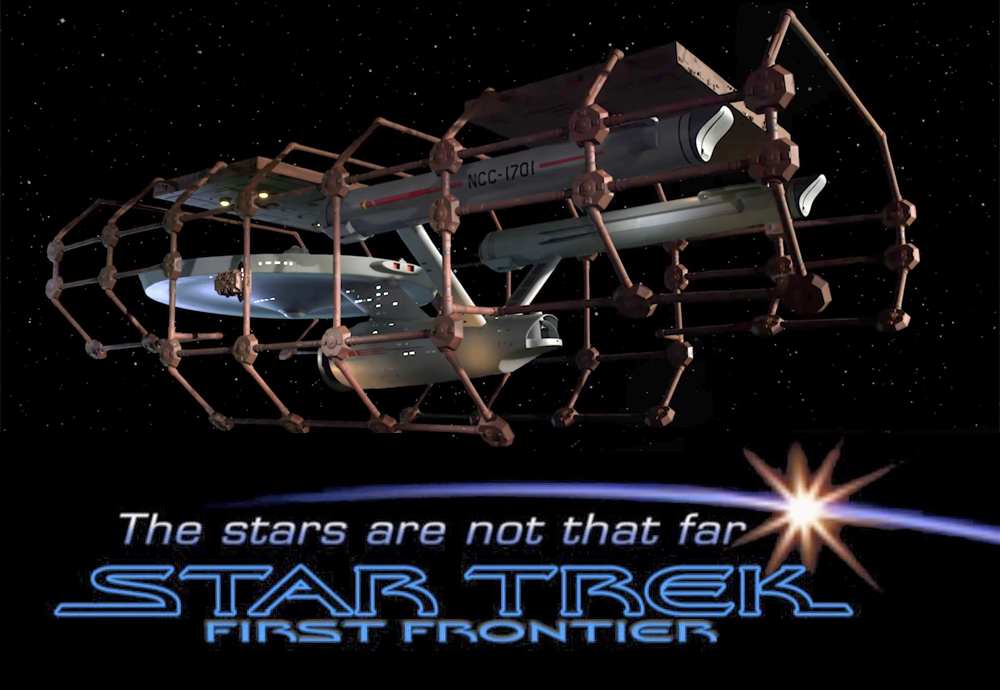 Back in March of 2017, I featured a great 3-part interview (definitely worth reading or at least looking at the photos!) with KENNY SMITH, the show-runner behind the upcoming fan film STAR TEK: FIRST FRONTIER. At the time, a just-released trailer promised a debut of the hour-long film in 2017. Although the trailer disappeared for a short while, it was re-posted in September of 2017, still promising a 2017 release.
That didn't happen.
However, it wan't because Kenny and his team were simply resting on their laurels! The script for First Frontier was iniitally written in 2014, and after a Kickstarter in 2015 failed to reach its $130K goal, Kenny decided to simply fund it himself. He built sets (for the era of Captain Robert April, 20 years before Kirk), created costumes, and even constructed a highly detailed $30,000 eleven-foot long model of April's Enterprise NCC-1701 in order to film visual FX the old fashioned way!
He hired professional actors and production crew (this was all pre-guidelines) and even had NICHELLE NICHOLS record a voice-over. When all was said and done, Kenny spent around $200,000 of his own money (and that was back in 2017…he's likely now up over a quarter million!).
The majority of the work over the past two years has been on post production: lighting and color adjustments, editing, sound, music, and of course, VFX. Most recently, Kenny and his team built a miniature shuttlecraft and hangar deck "set" for a series of sequences involving a shuttlecraft. Now, when I say "miniature," it isn't THAT miniature. Although you can't tell from this photo taken while everything was still being completed, this shuttlecraft is about the size of a microwave oven!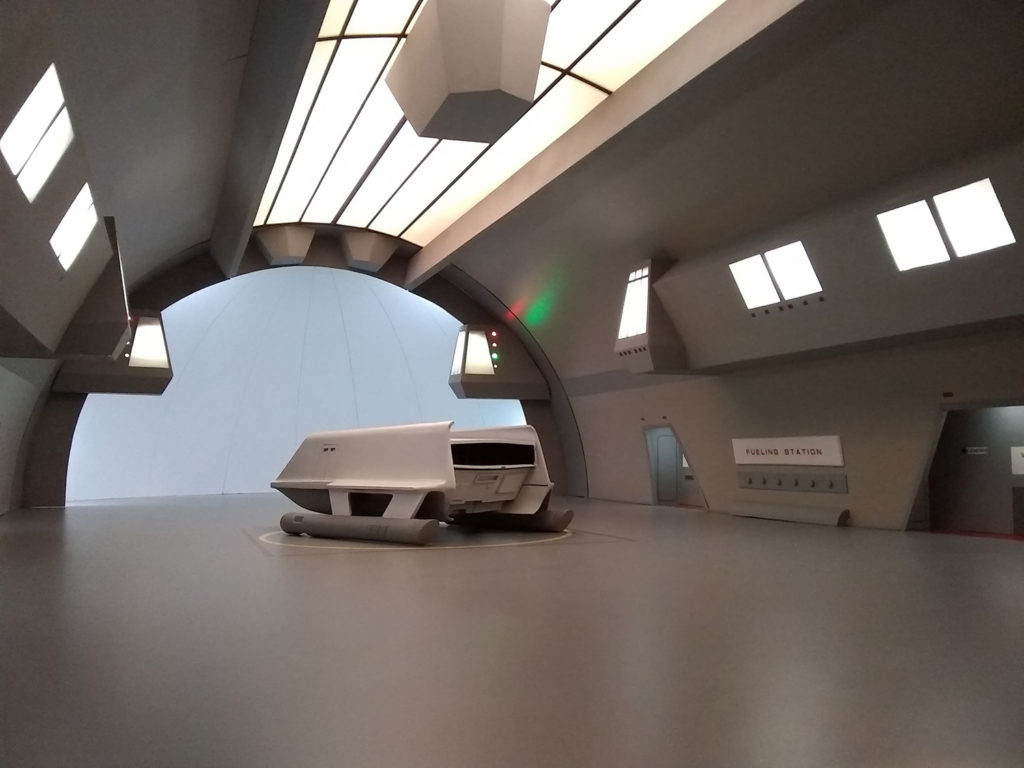 How awesome is that???
With a planned YouTube premiere only a couple of months away (fingers crossed, people!), Kenny has just released a new trailer. It has most of the same footage as the previous 2017 trailer, but a few new scenes have been added, including a brief glimpse of two-time Emmy nominee actor BARRY CORBIN. We also get to hear Nichelle at the end.
I'm really looking forward to this one…!