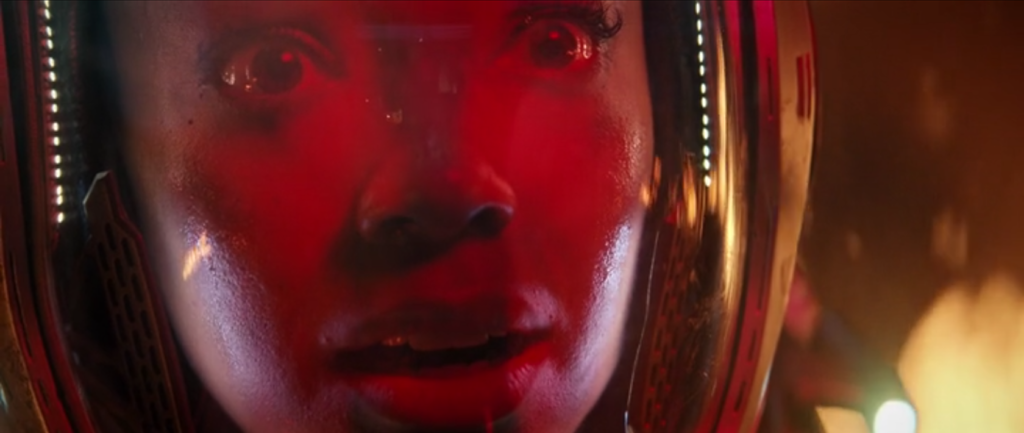 WARNING: Teeny-weeny spoilers ahead
On Thursday night, I watched the season two premiere of STAR TREK: DISCOVERY, the episode"Brother." I also watched the latest episode of The Orville just before because fate and network programming executives have seen fit that new episodes of both shows debut on the same night!
Well…
Mostly, the reviews I've read seem to be positive. My friend Dave even texted me the following morning and said, "Considering all the banter, I thought you'd have enjoyed it…"
For me, it wasn't that simple. "It was good" or "it was bad" or "it was better than season one" or "it was closer to Star Trek" oversimplifies what I consider to be a very complex reaction to a show that is obviously hitting the "reset" button after its first season struggled to attract an audience. Discovery had to make a lot of course corrections for season two, and on some maneuvers it succeeded and leaves me hopeful—and for others, I sigh and shake my head as the show is still missing the mark…at least for me.
In other words: it's complicated…
I LIKE PIKE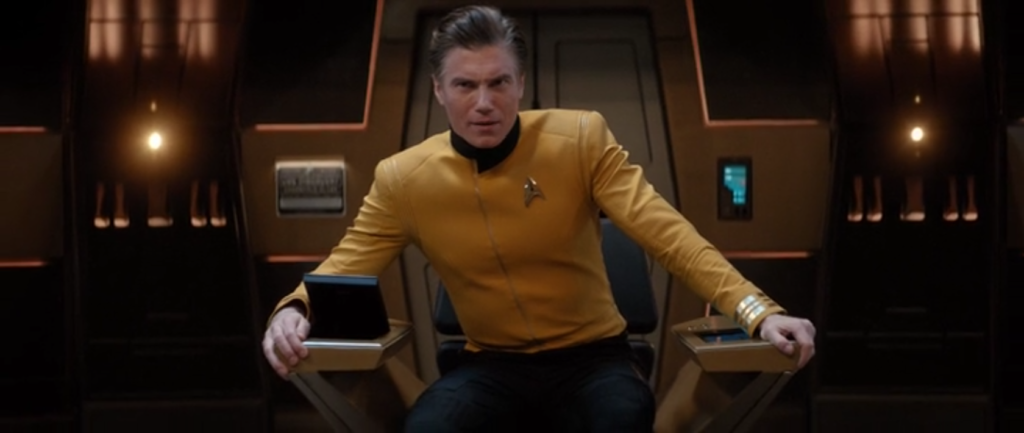 Hooray for Anson Mount! I love him as an actor (Hell on Wheels was awesome; Marvel's Inhumans, not so much), and his portrayal of Captain Christopher Pike was a much-needed breath of fresh air in this series.
As you know if you've read my laments from season one, I really didn't care about any of the Discovery crew (maybe Doctor Culber, but he's mostly dead now). I found most of them one-dimensional or just not what I'd always imagined Starfleet officers to be. But Pike is the first (and I think, so far, only) character introduced on the show—other than the original Captain Georgiou—who feels like a Starfleet officer that I could picture on the other Star Trek series.
Why? Well, first, he wasn't all wrapped up in himself and his own problems and angst. He reaches out and tries to get to know his crew, rather than pushing them away (which nearly every other character did in season one…except maybe Tilly). Heck, Pike even asks the bridge crew to tell him their names—a "gift" to all of us viewers who can't remember who is who because no one seems to use names when addressing supporting characters!).
Second, Pike uses banter. Remember what I said in season one about banter…how there wasn't any of it? Well, Pike's got it, and thank GOD for that! He's likable. And unlike Lorca, Pike isn't wound so tight that if you shoved two lumps of lithium up his butt they'd come out as a dilithium crystal!
And finally, he's a brave hero who charges into danger. Another Kirk? Maybe. But damn, he feels like a starship captain from that era! And since the original character of Pike (played by Jeffrey Hunter) was never really defined well—and Bruce Greenwood's Pike is in the JJ-verse—Mount and the writers can essentially do anything they want with the character….except make him come from the Mirror Universe (please don't do that again).
DISCOVERY RECOVERY?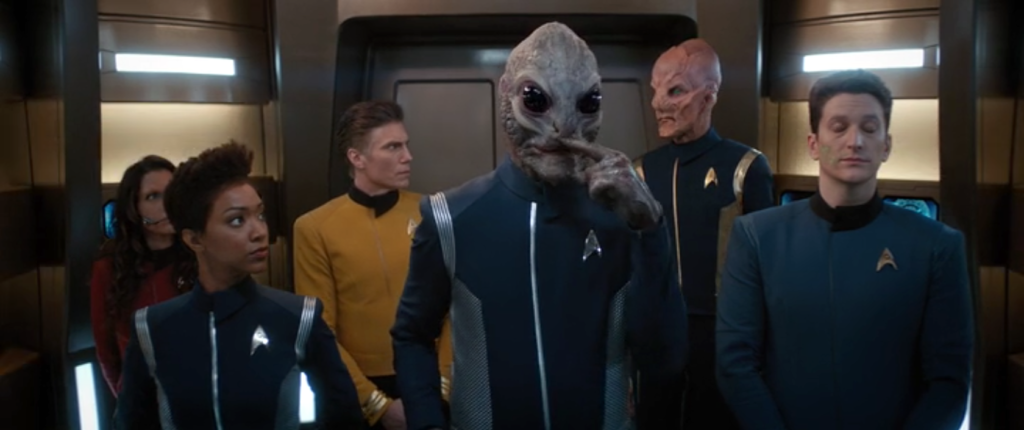 It's obvious that this show is in correction mode. CBS knows they screwed up in straying too far afield from established canon. In fact, new Trek Tsar ALEX KURTZMAN has promised, "We do end up syncing with canon by the end of the season."
They've already made some moves in that direction: explaining that Pike's Enterprise crew had the "new uniforms" (although why wouldn't Discovery have the same ones; didn't they just leave Earth?) and that Enterprise was out in deep space on a five-year mission and sat out the war. In later episodes this season, we'll see a proper D7 battlecruiser and the Klingons will grow their hair back.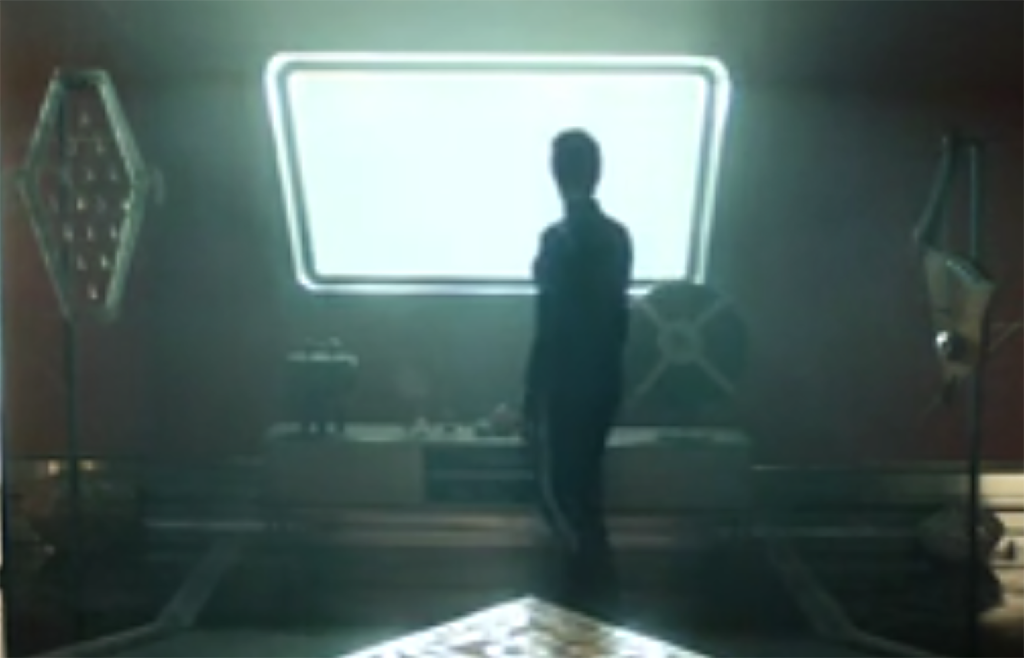 But all of this feels a little like trying to glue a broken vase back together after it's been smashed into a hundred pieces. And despite sprinkling in classic Trek references like ornaments on a Christmas tree (this episode mentioned Bolians, Tellarites, and showed a 3D chess set and a Vulcan lyre and bell thingie from "Amok Time"), Tilly still mentions tribbles…which should not be known to the Federation yet. (If Starfleet had known about those pesky fur balls before "Trouble with Tribbles," McCoy wouldn't have needed to figure out that you shouldn't overfeed them or they'll breed because that information would be in Starfleet's medical database.)
Also, the show is definitely trying to lighten up the mood. It used to be that only Tilly was the comedy relief. She's still one-dimensional that way (annoyingly so!), but others are getting a chance to quip. I counted at least one gag line from each of the following characters: Burham (who seldom says ANYTHING funny), Saru (when his neck thingies start to noticeably tingle), Stamets, and Detmer & Owosekun. Oh, and of course, there's a new comedian in town: TIG NOTARO as Commander Jet Reno.
The laughs weren't a mile a minute, and some fell flat for me. The sneeze in the turbolift was just dumb—and Linus (the sneezer) should have apologized to Connolly rather than just ignoring what just happened. But all in all, at least there was a healthy amount of banter this episode…more that in all of season one combined!
THINKING OUTSIDE THE CAGE – GOOD OR BAD?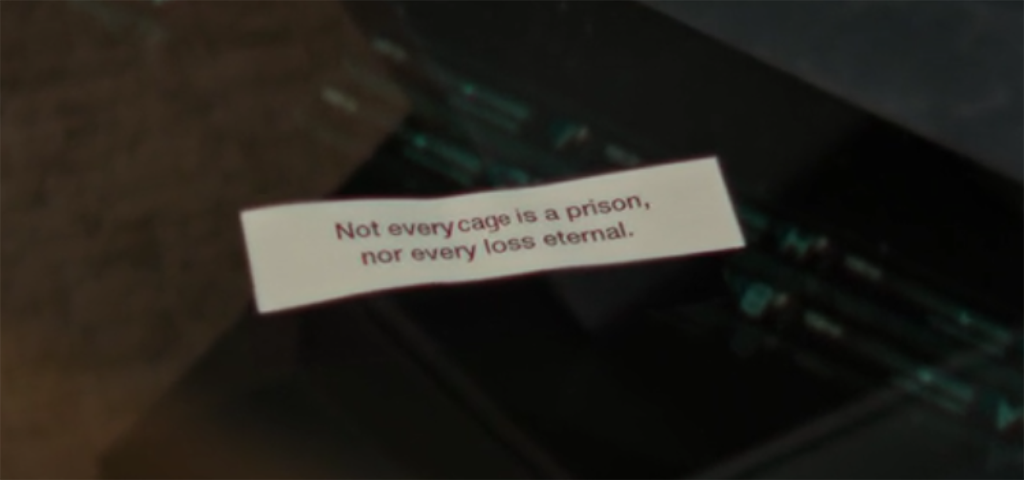 Writing for Star Trek is kind of like writing inside of a cage…and the bars and walls are 52 years of canon and continuity. Suddenly changing long-established Star Trek "reality" sends ripples through fandom and—like redesigning the Klingons or suddenly being able to beam across hundreds of light-years or having Khan be some British white guy who looks like Sherlock Holmes. So Star Trek writers are constantly having to ask themselves the question: how long do we keep ourselves locked inside this cage?
But let's face it, the Star Trek tech of the first TOS pilot "The Cage" was outdated before the second pilot was even shot. Lasers became phasers. Computers no longer dispensed printed readouts. And warp speed stopped being such a big deal.
The tech of TOS was dated before TNG, although at least the latter series jumped a century forward. But heck, even ten years ago, my iPhone 3G did more than Kirk's communicator and Spock's tricorder combined! So setting Discovery 10 years before TOS was going to be problematic no matter what. Millennials want their sci-fi to look cool, and 1966's ideas of future tech weren't gonna cut it.
Unfortunately, this has led to a problem that Discovery has had since day one: writers and producers asking, "Wouldn't it be really cool if….?"
Don't get me wrong, I applaud the creators trying to do stuff that is new and different. After all, it's nice to see something on Star Trek that you've never seen before. But sometimes, it goes too far—at least for me—and my canon cannon explodes right in the middle of a scene!
Case in point: the turbolift scene. They're riding up to the bridge from the transporter room, and someone on the production staff must have said, "Wouldn't it be really cool if we showed the OUTSIDE of the turbolift? That's never been shown before on any Star Trek!" (Actually, we have…in this very quick scene from Star Trek: The Motion Picture…)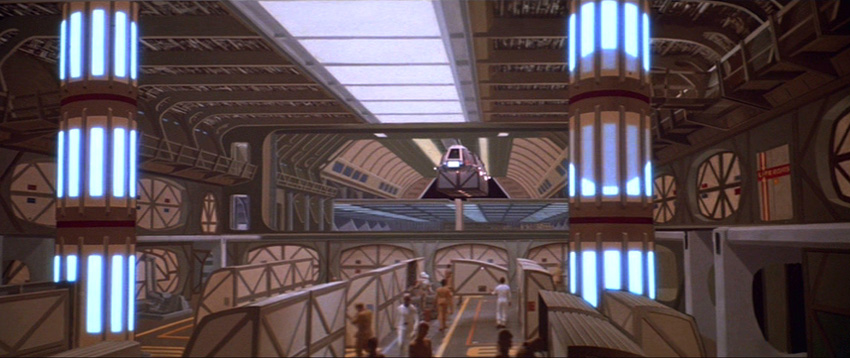 And that scene is believable because all of that open space is being utilized for cargo storage. But apparently, the USS Discovery IS an atrium hotel with all this empty space around turbo shafts that may as well be the Wonkavator speeding through Willy's Chocolate Factory! And so, my mind just sorta went WTF??? when I saw what the producers think is outside of the Discoveryturboshafts…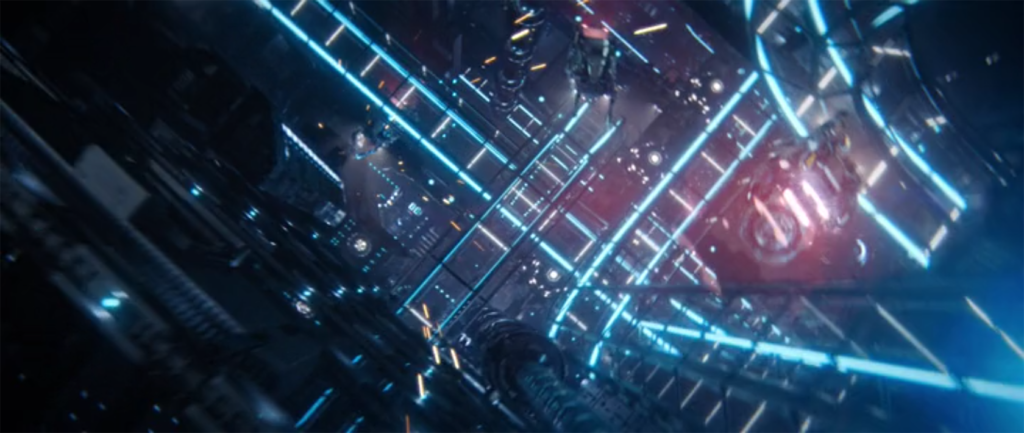 Cool? Sure. Reasonable? Not in a reality defined by starships that are filled floor to ceiling with every available piece of space utilized. It wasn't until JJ Abrams filmed the Enterprise engine room in the Anheuser-Busch brewery in Van Nuys, CA that starships suddenly were filled with crazy pipes and huge open spaces for people to fall through.
Another "Wouldn't it be really cool if….?" idea was the space helmet that materializes out of nowhere. Totally cool. But a century later, Picard has nothing like that when he, Worf, and Hawke suit up for their space walk in Star Trek: First Contact. You'd think by the 24th century, such nanotech would have advanced even more, right? So yeah, it looked cool…but it was more believable for Iron Man in Avengers: Infinity War than a prequel to 550 different Star Trek episodes that featured nothing like it.
And don't even get me started on how the heck this…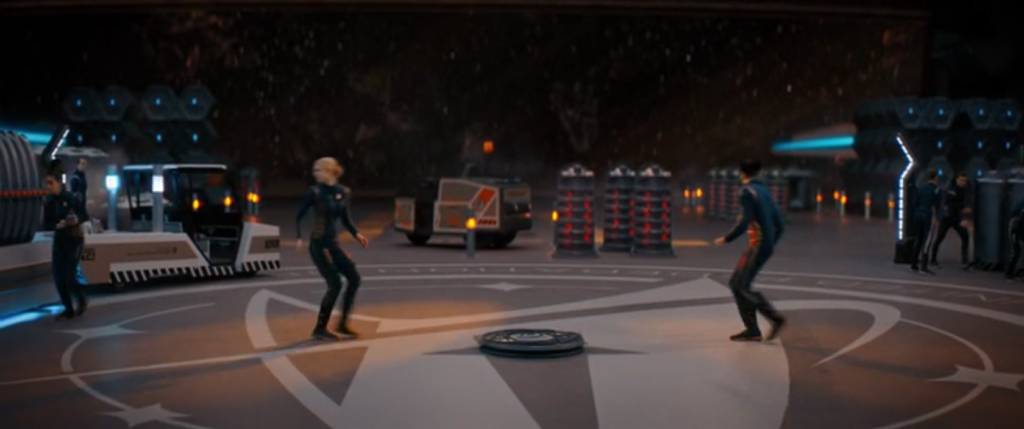 …five seconds later became this…!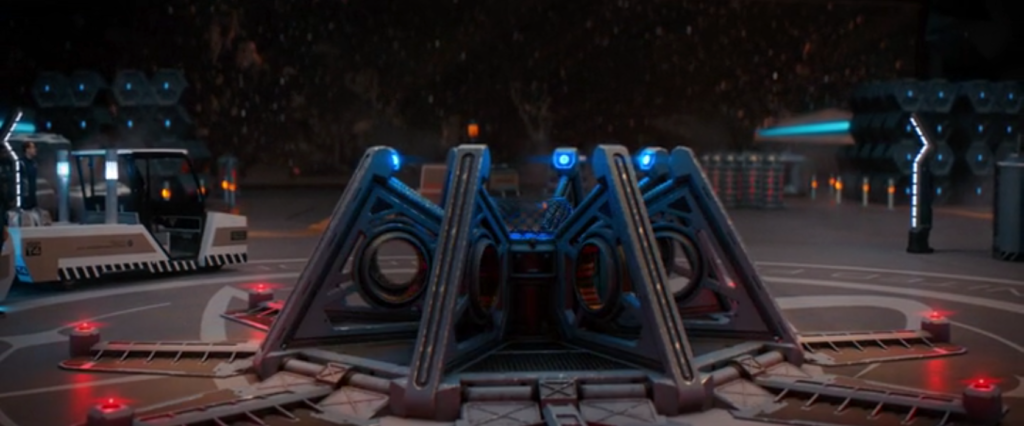 Who needs the Transformers or Harry Potter when you've got Star Trek: Discovery?
NOTHING TO CONNECT TO?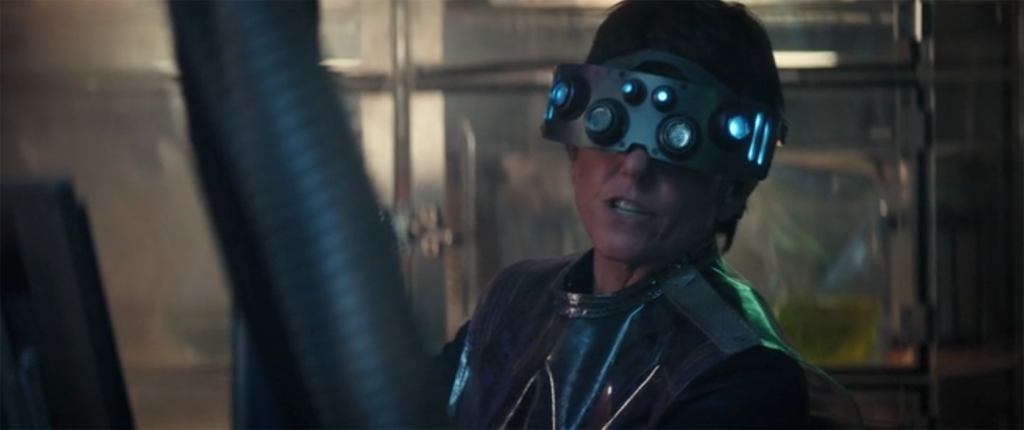 As I said, I watched both The Orville and Discovery back-to-back. Actually, it was more of a sandwich, viewing a half-hour of Discovery before making dinner. And then my wife Wendy joined me as I watched The Orville while she worked on legal stuff and half-paid attention. Then I finished up Discovery.
I only mention this sequence of events because of what Wendy said to me about 10 minutes into Discovery. She came in just after Pike and Burnham landed on the asteroid. By the time we'd met the new engineer, Jet Reno, Wendy turned to me and said, "Am I supposed to care about any of these characters? I mean, I'm only half-watching, but I couldn't tell you what's been happening or anything that they've said. At least with The Orville, I knew what was going on. I can tell you some of what they were saying. I honestly have no idea what is happening right now or who these people are. There's nothing to connect to."
Keep in mind, my wife is not a Trekkie and is only passingly interested in science fiction. (I have no idea why she married me!) But then again, CBS All Access is already attracting Trekkies and sci-fi fans. That's likely the vast majority of their viewership. But my wife represents the potential for growth in viewership. And if Wendy isn't connecting, is she indicative of Discovery's limited appeal outside of its core audience?
It's hard to know for certain, of course. But Wendy did voice a significant preference for The Orville, where she connected to multiple characters and felt really sad for Captain Mercer at the end (no spoilers). She was willing to watch it again with me. At the end of Discovery—which I had watched mainly on my computer last season, so Wendy had never really seen it before—she was ready to never watch another episode of the show again.
Are you listening, CBS?
OH, "BROTHER"…IS THIS THE NEW NORMAL?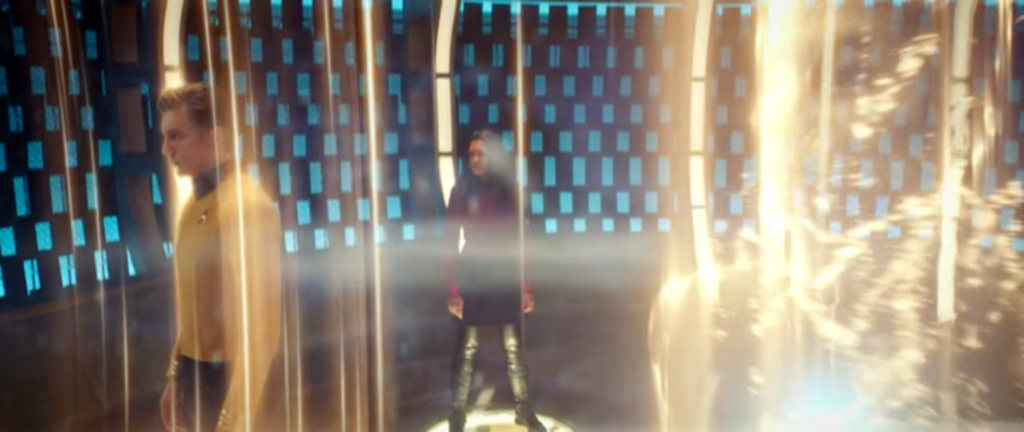 So that returns us to my initial question: am I back on board with Discovery? Well, I'm certainly not quitting the show entirely. CBS already has my six bucks for the month! And I do freely admit that this episode was better than the premiere of season one (and actually, it was better than EVERY episode of season one!). But that's like saying it's a country larger than Luxembourg—the bar wasn't set all that high.
I'll admit that I was actually kind of bored during the first half, and my mind kept going, "Was that really necessary?" from the moment I first saw Pike and his crew beaming from the Enterprise one at a time rather than simultaneously. Visually interesting? Yes. But sorry, after 52 years, I know in my DNA that that's not how transporters work. Even the "flying through the asteroid field" simply felt like I had seen this same scene before in Star Trek Into Darkness instead of feeling like an adrenaline-filled thrill ride.
On the other hand, yes, there WAS finally banter…the thing I've been complaining about the loudest since last season. So I do appreciate that problem finally being tackled. And I also appreciated the introduction of Pike…that first character on the series that I would actually want to have on my starship! As for the rest of the characters, well, I still feel nothing for most of them, but at least now I'm hopeful that maybe this will change. And of course, I've got Kurtzman's promise that, "We do end up syncing with canon by the end of the season." Fingers crossed!
And finally, I have to remember that the first five episodes of season two were made before CBS fired show-runners GRETCHEN BERG and AARON HARBERTS last June. So it will be another month before we see Kurtzman's vision on the screen. Will it be even closer to the kind of Star Trek I and many other fans have been wanting to see? Or will I start cringing all over again.
Time will tell, but I'll stick around to find out. My wife, probably not…