SP-SP-SP-SPOILERS…TURN AWAY OR FACE THE STRAIN!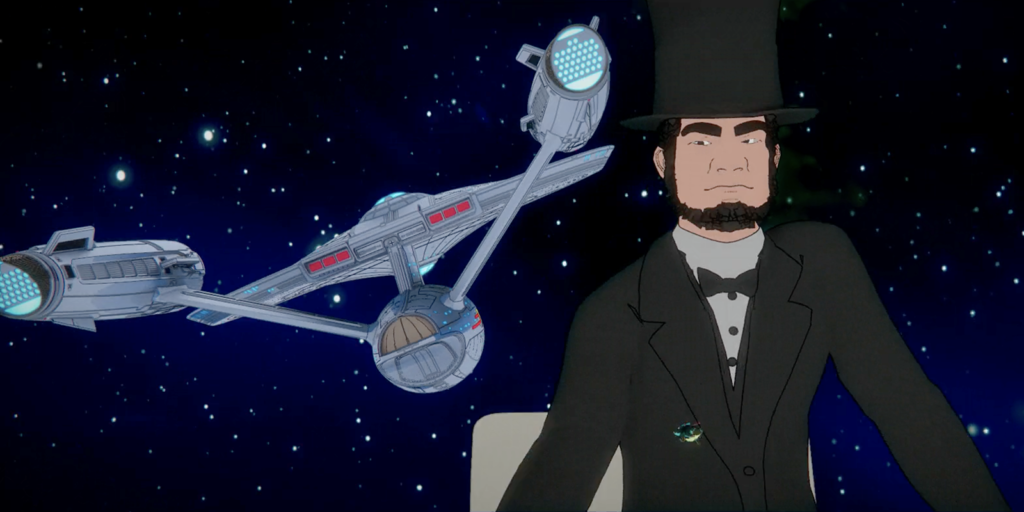 This past Thursday, CBS All Access released (at least for viewers in the United States) the final two SHORT TREKS for 2019. You can read my reviews of the previous three episodes—"Q&A", "The Trouble with Edward", and "Ask Not"—to see that they've been a little uneven in quality (at least in my opinion) but generally worth the 8 to 15 minutes of time invested to watch them. Also, there's one more Short Treks episode scheduled for release on January 9: a STAR TREK: PICARD prequel titled "Children of Mars."
The final two Short Treks of this year marked Star Trek's first return to animation since the animated series aired its final episode 45 years ago on October 12, 1974. (Of course, I'm not counting animated Star Trek fan films, although if you'd like to see some really good ones, might I suggest Star Trek: Aurora, Stalled Trek, and Stone Trek.)
The two new Short Treks—"Ephraim and Dot" and "The Girl Who Made the Stars" were REALLY short—-just under nine minutes and just under eighth minutes respectively. This isn't surprising, though, as animation is costly to produce both in terms of budget and time. Unlike live action, an extra four minutes for either episode could literally have increased the production budget by nearly 50%.
So what did I think?
Before I answer this question, let me tell you what my nine-year-old son Jayden—a lover of TOS and a current watcher of TNG—thought. This is actually a rather profound question. I have and continue to refuse to show STAR TREK: DISCOVERY to Jayden (with the F-bombs, the Klingon rape scenes, and generally not-for-a-9-year-old content) until he's much older. In comparison, we LOVED watching the new Lost In Space together on Netflix (season two is just 10 days away!) and are currently enjoying The Mandalorian. As a Trekkie, it was frustrating not to be able to share the new series with my son.
But these two new Short Treks were 100% child-friendly. So having the opportunity to say to Jayden, "Hey, come over here and watch this and tell me what you think…" about the new Star Trek is a new and exciting experience for me.
So what did Jayden think…?
Continue reading

"Two new ANIMATED SHORT TREKS and what my 9-YEAR-OLD SON thought of them… (editorial review)"