WITH JUST A PINCH OF SPOILERS!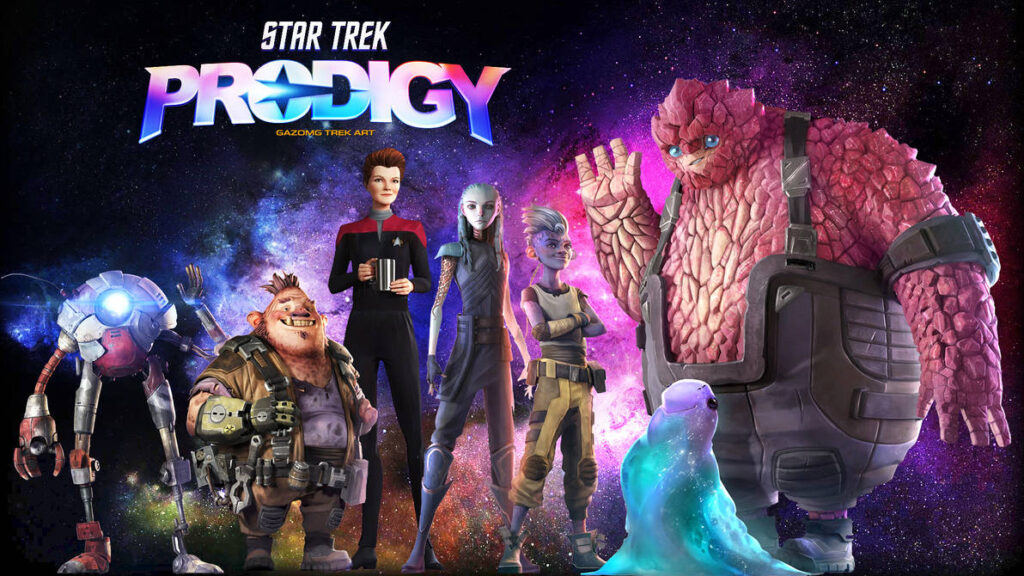 When I first heard about plans for a new children-oriented Star Trek TV series from CBS Studios (now part of Paramount), I was VERY dubious. First of all, it didn't "sound" like Star Trek. The show would focus on a group of renegade teenage characters finding a derelict Starfleet ship which they would use to "…search for adventure, meaning and salvation." Huh? No Starfleet crew other than Kate Mulgrew voicing Kathryn Janeway? Teenagers (and renegade teenagers, at that)? They hadn't even gone to Starfleet Academy!
At the time ALEX KURTZMAN announced the new "kids-focused" Star Trek series (January 2019), STAR TREK: DISCOVERY was about to premiere season 2, while PICARD and LOWER DECKS were still a year and a year-and-a-half away, respectively. So with only Discovery's first season to go on, well, you can understand my trepidation about a new children's version of Star Trek. I mean, no one would be allowed to use swear words!
Even after Picard and Lower Decks premiered (and I enjoyed both MUCH more than Discovery), I was still apprehensive about STAR TREK: PRODIGY. And to be honest, I wasn't entirely thrilled with the first few episodes I saw. But I was intrigued enough to keep watching. And by the end of episode 5, I was hooked. After the brief winter holiday hiatus of 2021, the next 5 episodes in early 2022 had me positively captivated by the new series—I LOVED IT!!!
And apparently, I wasn't the only one. If you look at the average audience scores on Rotten Tomatoes (more reflective of widespread fan reaction…and fans can be HARSH!), here's how the current five streaming Trek series stack up…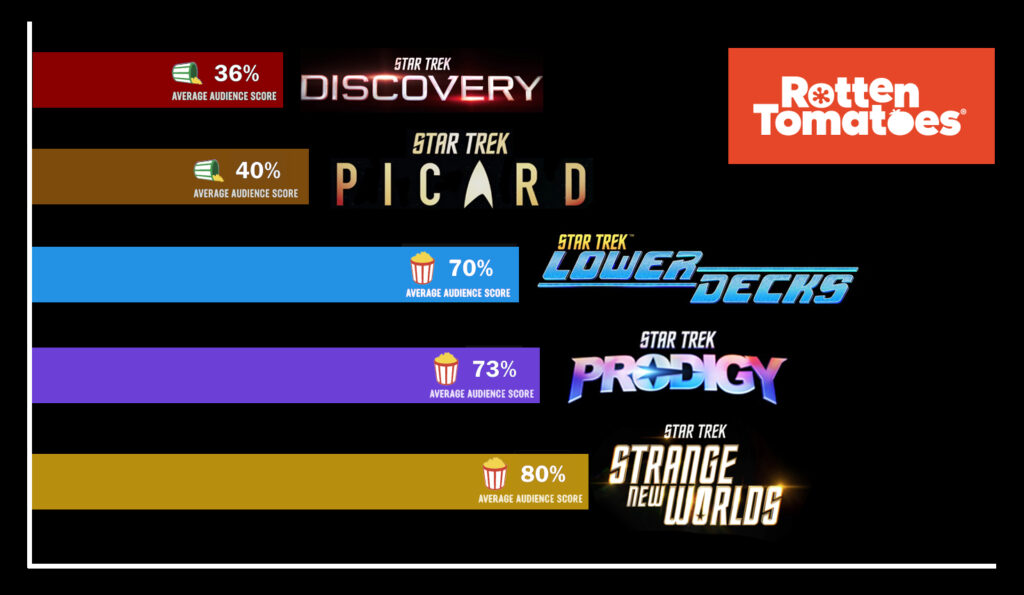 Prodigy is the second-most well-received of the new Star Trek series, all but doubling the ratings for Discovery and Picard and coming within docking range of Strange New Worlds.
Now, when asking WHY Prodigy performed so surprisingly well, it's easy to say, "Well, it has good writing, quality animation, and solid characters." Or you could say, "It's fun and it 'feels' like Star Trek."
But I want to go a step farther. Prodigy serves THREE masters: younger viewers unfamiliar with the franchise, longtime Trekkers, and the executives who want to attract the "next generation" of fans. And looking at it from this perspective, I believe that Prodigy is a "PERFECT" Star Trek series. I don't mean to imply that there's nothing wrong with it; everything has room for improvement. But in terms of meeting the needs and desires of its "masters," Prodigy succeeds perfectly in all three cases.
Let's take a closer look at what I'm talking about…
Continue reading

"Why PRODIGY is the "PERFECT" Star Trek for children, fans, and CBS Studio executives! (editorial review)"