SPOILER FREE SINCE…LAST WEEK!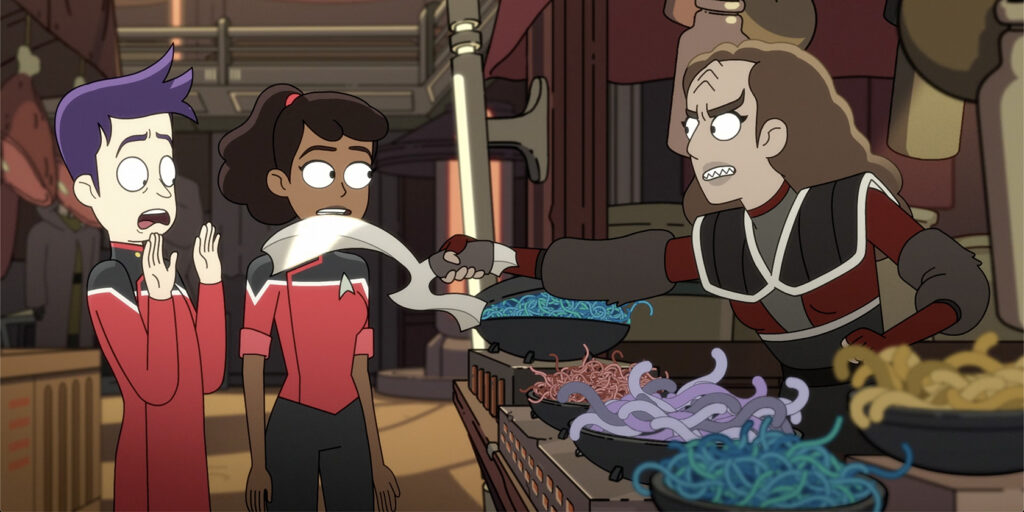 Y'know what? I like to laugh. This world is just so darn serious, scary, depressing even…just like Star Trek has been recently.
Recently?
I'm thinking back and trying to remember the last time when Star Trek was just good, old-fashioned fun. I mean, there was the Mirror Universe episode of Enterprise, that was fun. I think that might have been the last time for me. Since 2005, we've had the three J.J. Trek movies, which weren't so much "fun" as they were exhausting and, quite often, aggravating (McCoy cures death with Khan's blood?). STAR TREK: DISCOVERY has been anything BUT fun (not even the two Harry Mudd episodes or Tilly dropping inappropriate F-bombs into otherwise tense scenes). That show is just a downer. And while I thoroughly enjoyed STAR TREK: PICARD, that one's not exactly a light-hearted romp through space either.
Not that Star Trek HAS to be a light-hearted romp through space, mind you! But when you watch an episode of Picard, it's emotionally draining. When you watch an episode of Discovery, it's emotionally draining. You watch J.J. Trek and it's physically draining. And heck, the entire third season of Enterprise was emotionally draining. There's nothing inherently wrong with any of that. But frankly, folks, I could really use a good laugh right about now!
Sure, there's a ton of comedy shows out there, and I don't necessarily need Star Trek to fill that light-hearted void for me. But what I realized after watching the second episode of STAR TREK: LOWER DECKS on Thursday was the following…
WE HAVE ALL BEEN TAKING STAR TREK WAAAAAY TOO SERIOUSLY LATELY!!!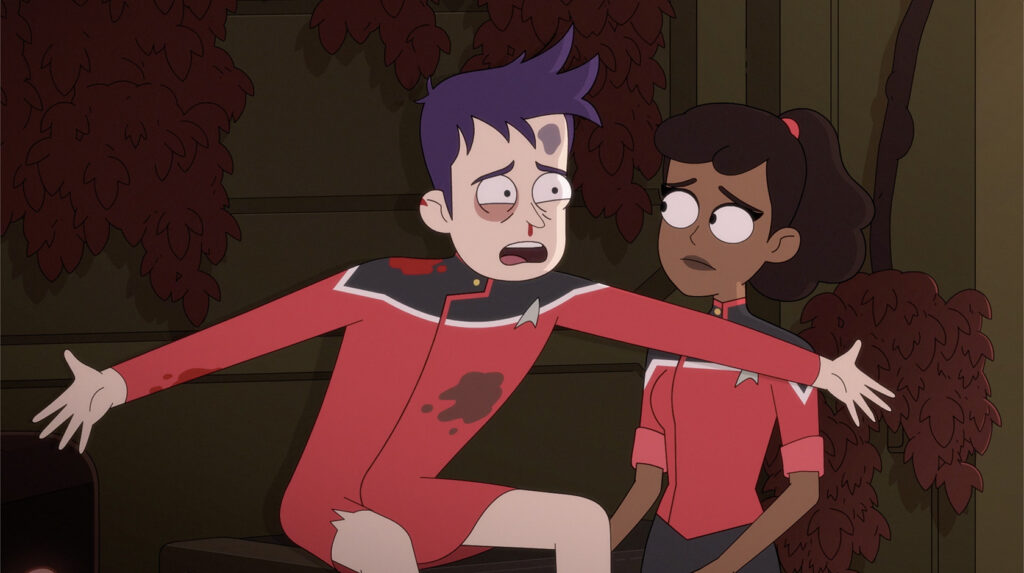 Especially the people criticizing Lower Decks for not taking Star Trek seriously enough or not finding it funny, they are definitely taking Star Trek way too seriously. I know this because, for way too long now, I myself have been taking Star Trek way too seriously!
Don't get me wrong. Taking Star Trek way too seriously can also be a GOOD thing. Heck, I write multiple blogs each week about Star Trek fan films, and I take each of them very seriously. I've been a serious Trekkie/Trekker nearly all of my life. I'm fine with taking this show seriously…just as I take aspects of life seriously: family responsibilities, work, health, taxes, politics, what to binge-watch on Netflix.
But all work and seriousness and no play makes Jonny a dull and VERY overstressed boy! I need to bring balance to the Force…and to myself. And in my opinion, so does Star Trek.
Continue reading

"LOWER DECKS brings balance to STAR TREK… (editorial review)"