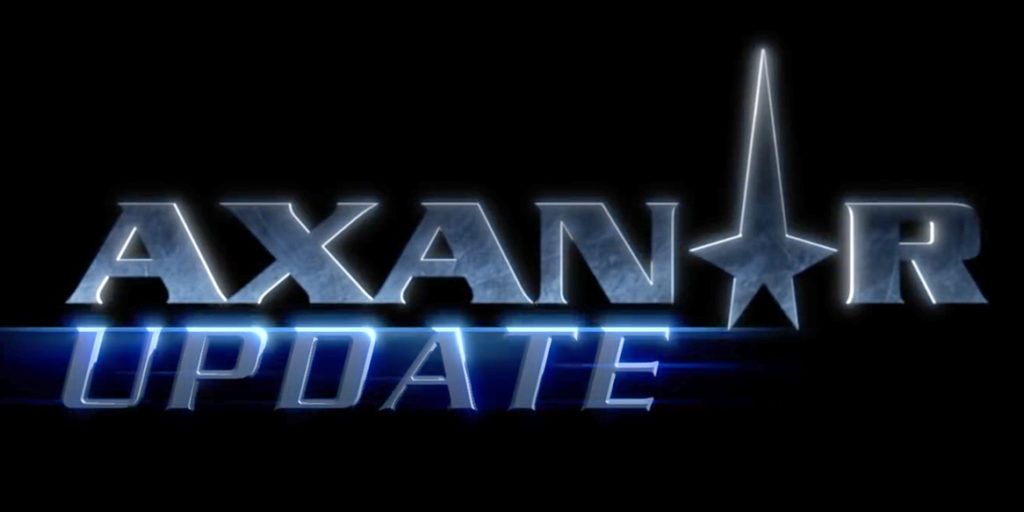 Some folks ask why I give so much coverage to ALEC PETERS and AXANAR. The answer is simple: because there's so much to cover! And trust me, if there were any news out of other major "in development" fan projects like Pacific 201 or Starship Farragut, I'd be covering them, too! In fact, last week I had a FANtastic interview with the production designers helping to put the finishing touches on the soon-to-be-released First Frontier.
Anyway, even though full production on the two remaining Axanar fan films hasn't begun yet, Alec and the team are doing anything BUT resting resting on their laurels. Those who claim Axanar will never be made obviously haven't been paying attention to how much time and effort are going into getting everything ready to launch this project. If the fan film is never going to be made, someone needs to tell all those hard-working folks in Lawrenceville, GA!
And Alec himself continues to be one of the hardest workers, now doing two regular livecasts on YouTube each week to generate donations to Ares Studios. Along with the Patreon (which is currently up to 198 donors giving $1,811/month…or nearly $22,000/year) the YouTube channel, with over 77K subscribers, is upping the total to more than $3,000 a month in contributions and revenue to help pay rent and utilities on the studio.
Alec posted his latest Production Update late Tuesday night, and it's already been watched by more than 4,000 people. Among the items covered are how the Ares bridge is nearing completion and now will DEFINITELY appear in the Axanar films, how Ares Digital 3.0 is nearly complete (I'm one of the beta testers) and patch perks will ship soon, and plans now call for shooting to begin this summer. Alec's and his team's enthusiasm are clearly evident on the update video. Check it out…
Also, if you haven't visited the Axanar YouTube Channel, now vould be a good time (as Chekov would say)! It's up to more than 40 videos in categories including trailers, VFX sequences, donor updates, studio updates, production updates, convention appearances, and of course the weekly REEL TREK and AXANAR CONFIDENTIAL podcasts which usually have really interesting guests (including me at one point!).
There's also a new playlist called "Fan Film Focus" which includes some exclusive behind-the-scenes content about other Trek fan productions. Like the rest of the channel, content for that section will expand over time.