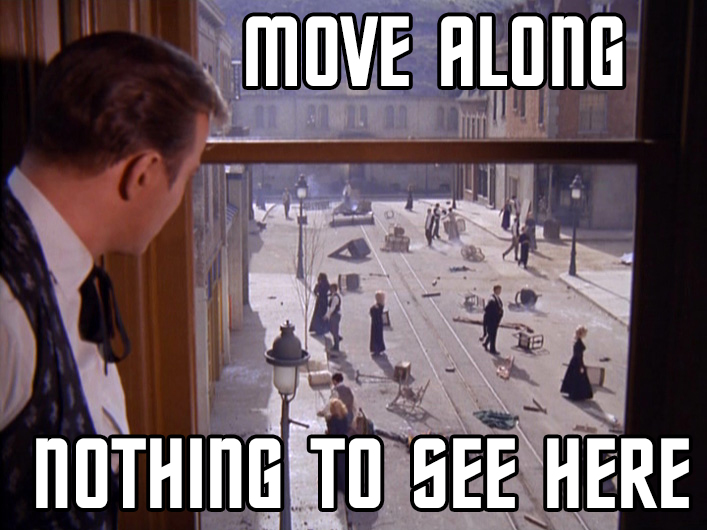 Earlier today, I reported that an attempt had been made to hack into the AXANAR YouTube channel…pointing out that the prime suspect(s) was/were most likely one or more detractors.
Very quickly, one of my readers, JOE DIAZ, forwarded me the following tweet from one of the people managing the channel…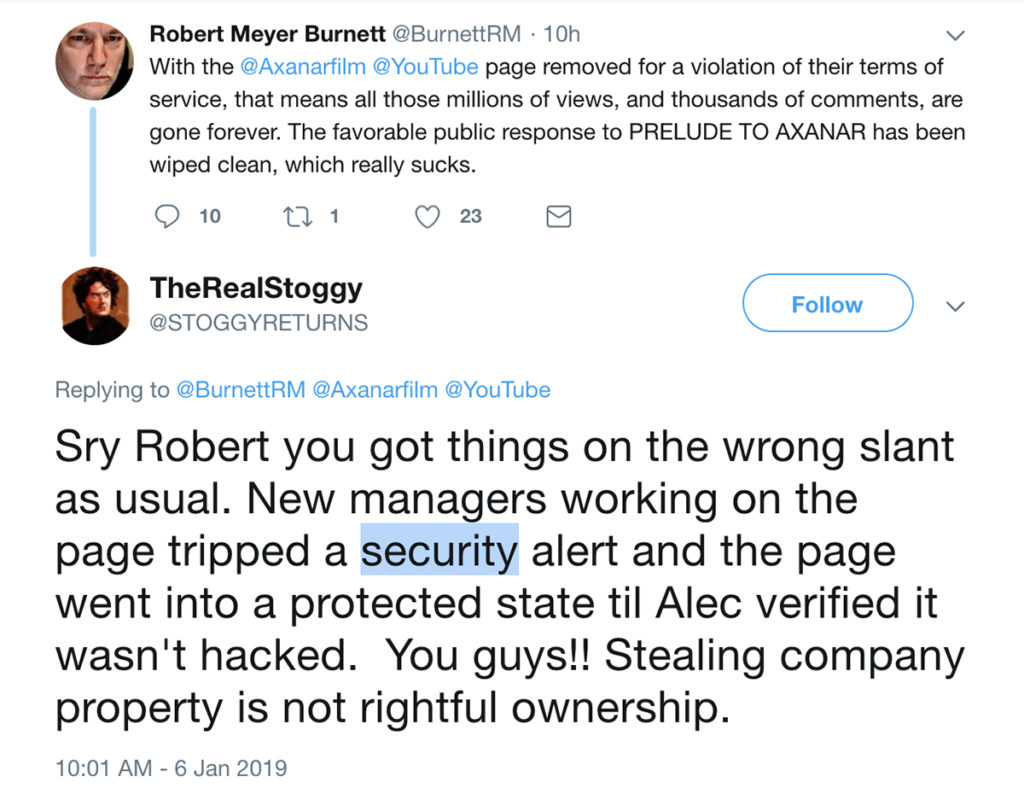 Other comments on my previous blog entry were now pointing to this tweet as proof that there was no hacking attempt. Naturally, if I've misreported something, I need to issue a retraction. But I first needed to verify that I had, in fact, misreported it. So I contacted ALEC PETERS and the aforementioned THE REAL STOGGY to ask what happened.
Here, as far as I can piece together, is the order in which things happened…
December – After uploading a series of quick "Axanar -Live" update videos shot with a cell phone over the previous months, Alec began posting higher-quality Axanar updates to YouTube, generating tens of thousands of views. One update from December 27 is currently up to 96K views.
January 5 – With the videos being so popular, Alec decided to create two YouTube channels: Axanar and Ares Studios. Actually, there had already been an Axanar YouTube channel, but it had been mostly dormant for a long while. Last night, three volunteers were given Manager status (Alec remained the channel owner), and began adding videos to the channel. There was a LOT of activity.
January 6, 8:43am EST – The two channels were suddenly shut down by YouTube. The only manage working on them at the time was the aforementioned Stoggy, who had pulled an all-nighter, and panicked when he was suddenly locked out. Here's what he told me…