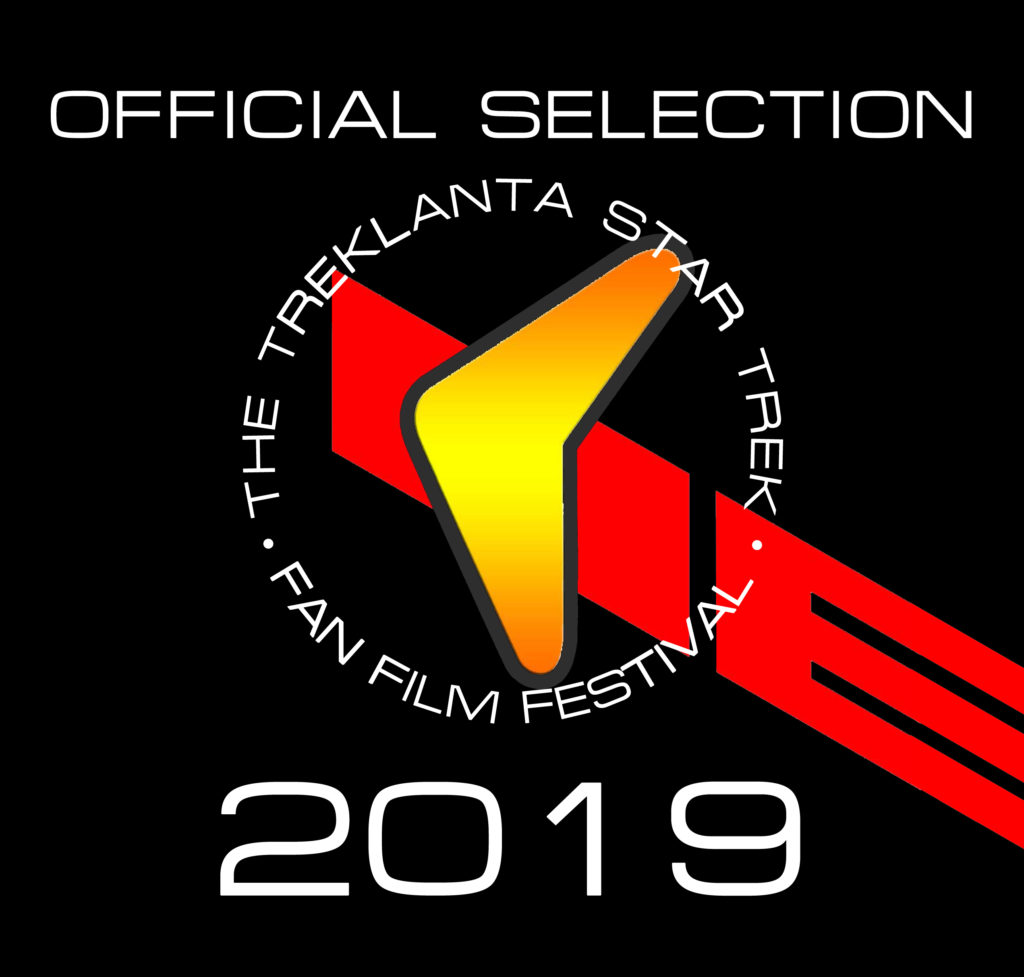 While Star Trek fan films might have a small presence at certain independent conventions, and while a few film festivals now feature categories for "fan films" to enter, there remains only one annual convention dedicated to Star Trek and Star Trek fan films: TREKLANTA.
Treklanta will be taking place over Memorial Day weekend (May 24-26) at the impressive Atlanta Marriott Buckhead Hotel. Although small in size, the convention usually gets rave reviews, and the celebrity guests are fairly impressive, including a mix of folks from TV Star Trek, written Star Trek, fan club Star Trek, and of course, Star Trek fan films. Among the guests are…
Aron Eisenberg – "Nog" on Star Trek: Deep Space Nine,
Nichole McAuley – A frequent background actress on Voyager and occasional body double for Jeri Ryan's character Seven of Nine,
David R. George III – The New York Times and USA Today bestselling author who co-wrote the first-season Star Trek: Voyager episode "Prime Factors" and the author of 18 Star Trek novels and 18 articles for Star Trek Magazine,
Paul Jenkins – Eisner Award winning writer of both DC and Marvel Comics characters and current director and co-writer of the upcoming Axanar fan film sequels,
Randall Landers – Founder and show-runner for the numerous fan series released by Potemkin Pictures,
Greg Teft – actor in fan films including Starship Republic, episodes of the Minard saga, and the upcoming Constar Chronicles (for which he also wrote and directed a two-part episode).
Dan Toole – the president of STARFLEET, the International Star Trek Fan Association (the world's oldest continuously active Trek fan club…I've been a member since 1983!)
There are other guests, too, and you can view them here.
---
But by far, the most anticipated aspect of Treklanta is the annual BJO AWARDS, named after the legendary fan savior of Star Trek, Bjo Trimble. Each year for the past half-decade, these awards have been presented in a number of different categories to numerous Star Trek fan films. They are the closest thing our community has to the Oscars. The judges are kept anonymous to avoid "lobbying" (and no, I am not a judge), and the winners are announced during the convention—with awards presented to the winners.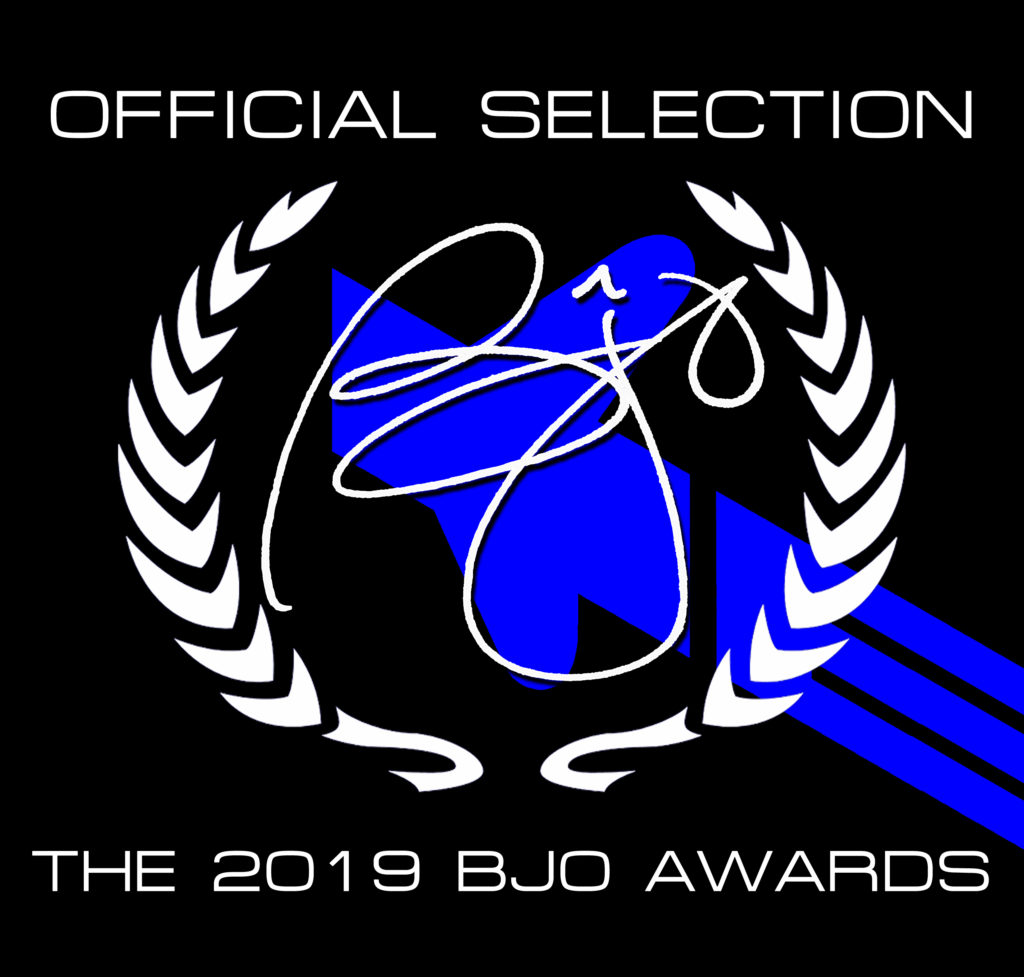 Each year, selections are made from the Star Trek fan films that were released the previous calendar that meet certain eligibility requirements. This year's requirements are the following…
To be eligible for consideration for the 2019 Bjo Awards, an independent Star Trek fan film must:
1) Be a live-action dramatic presentation set in the Star Trek universe, not animated or CGI, or a satire or parody of Star Trek
2) Have "Based upon Star Trek, Created by Gene Roddenberry" (or similar) in the title sequence, opening credits or closing credits*
3) Have been released to the Internet (YouTube, Vimeo, etc.) during calendar year 2018, and
4) Have an entry on IMDb.com with full cast and crew credits listed**
* This requirement may be waived under certain circumstances and at the sole discretion of Treklanta
** For awards presented to individuals, nominees must be listed on those films' IMDb page
The following 28 Star Trek fan films have qualified for judging in this year's contest (in the order they were released in 2018):
The eagle-eyed among you (or those who are just obsessed with Trek fan films) may have noticed that some fairly well-known fan films released in 2018 were not included on the list…such as Deception II and all of the Minard saga releases. This was not intended as a slight but simply in keeping consistent with the rules that have been in place for the past five years. Those rules include having "Based upon Star Trek, Created by Gene Roddenberry" (or similar) in the title sequence, opening credits or closing credits…and also having an entry on IMDb.com with full cast and crew credits listed.
I asked ERIC L. WATTS, Chairman of Treklanta, if it might not be time to retire these two requirements, since they aren't even in the CBS guidelines. I mean, I understand about the IMDb page requirement, as not all Trek fan films include complete credits with every actor listed by character, and that is needed for some of the categories. But what about the "Based upon Star Trek, Created by Gene Roddenberry" requirement?
Eric provided me with his very honest answer…
I've had this conversation multiple times with multiple people. This rule has been in place since the first year of the awards, and a lot of great films weren't included on the ballot because of it, especially those first two years. Several of Randy Landers' films weren't included as recently as last year because of this, and although he wasn't especially happy about it, he understood, and every film he's released since then has included it.
There are also at least two films on this year's ballot whose first versions didn't have the credit, were taken off of YouTube, had the credit added and the revised version re-released, all in order to be eligible for these awards.
While I agree with you that it is unfortunate that Leo Tierney's film [Deception II -Jonathan] isn't included on this year's ballot, I believe the Roddenberry credit is important, and I'm not willing to make exceptions to the rule that others have bent over backwards to follow.
Fair enough. Eric does an amazing amount for the fan film community, and I won't begrudge him setting up his contest rules and then sticking to them.
However, the non-qualifying fan films won't be completely absent from Treklanta. In fact, they will still be screened during the weekend. Here's a list of them…
10 FILMS WITH NO RODDENBERRY CREDIT
4 FILMS WITH NO IMDB PAGE
---
For more information on Treklanta or to purchase tickets, click below: