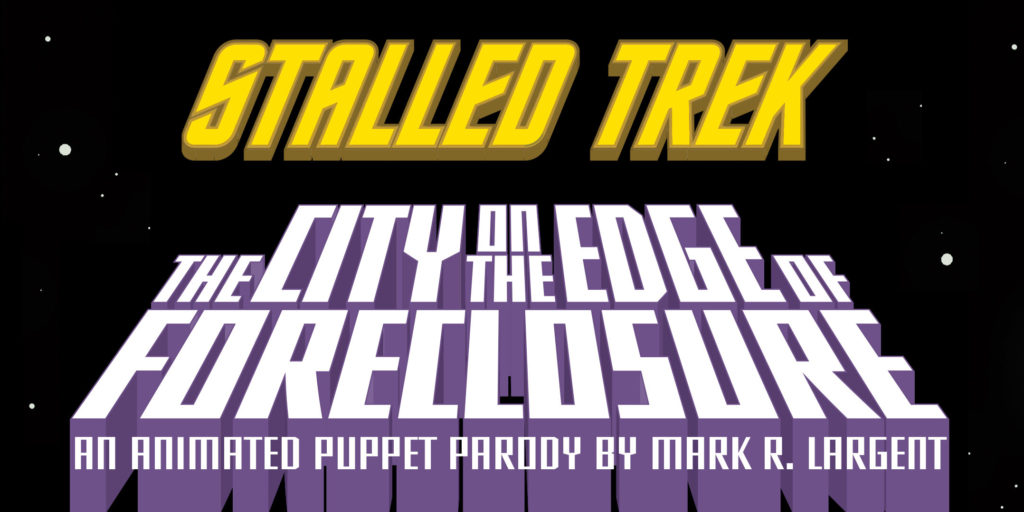 Last month, I published a blog updating folks on the status of more than a dozen eagerly-anticipated Star Trek fan films currently in production or post-production. While I'm certainly looking forward to all of them, I have to admit that one of the fan films highest on my "excitement" list is the latest episode of STALLED TREK: "The City on the Edge of Foreclosure."
If you haven't heard of Stalled Trek before, stop whatever you're doing RIGHT NOW and watch the first episode: "Amutt Time." As you'll see, it's a brilliant and hilarious Star Trek puppet parody of the TOS episode "Amok Time," created back in 2012 by MARK LARGENT. Four years later, Mark teamed up with a certain blogger named JONATHAN LANE to co-produce another Stalled Trek episode…this one a parody of PRELUDE TO AXANAR and the subsequent infringement lawsuit called PRELUDE TO AX'D-WE-ARE. Both Stalled Treks are 100% must-see fan film fun!
Then last year, Mark decided to return the the TOS Trek parody puppets by adapting the fan favorite episode "The City on the Edge of Forever" into a comedy romp. Sounds impossible? Sounds intriguing? Well, 114 Kickstarter backers were inspired to help fund the project to the tune of $4,181…and it was off to the races for Mark.
Except something bad happened.
A few months later, Mark learned that the 3D software he'd been using for years (and had planned to use for the next Stalled Trek) would no longer be supported on the Macintosh platform. And Mark has a Mac. He didn't want to have to transition his computer life from Mac to Windows (I know how he feels).
Fortunately, there is a free, open-source 3D application out there called Blender…and free is always a good price! And so Mark downloaded and installed the program on his Mac, and for the past several months, Mark has been teaching himself the application while creating the GCI models he will need for the animated parody production.
Back in June, to show fans and donors how things were coming along with the modeling and rendering in Blender, Mark released this comical short vignette…
But aside from that, most of the details of Mark's progress have remained secret—until now, that is. Mark just released an update to donors that included 11 renders of modeled environments and characters he's created so far to be used in the parody. Those images appear at the end of this blog. But first, I asked Mark to tell us a little bit about how things are progressing. Instead, I got a lecture about a truck. But it's a very special truck, as you'll discover below…
---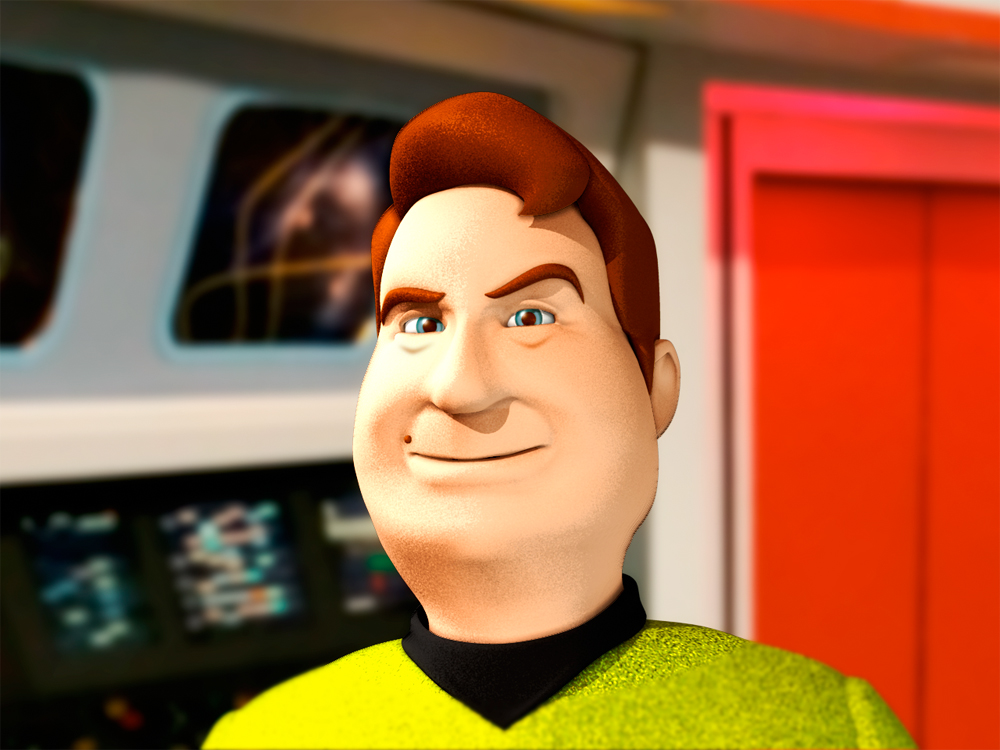 I've been mostly keeping my head down and trying to get to the finish line. There's a kind of energy that comes from realizing that the balance of completed and still-have-to-do swings over to the latter, and I'm trying to make use of it.
Although my goal has never been to do exact recreations of the elements from the episode of Star Trek I'm parodying, there is some fun in tracking down what I can about the production. This past weekend, I think I may have finally tracked down the truck used in the episode's famous climax.
Part of what made it difficult is that you assume it was period accurate, but that turned out not to be the case. After much searching with no answers, I tried a different track. The 40 Acres backlot that the exteriors were shot on for "City on the Edge of Forever" was used in several other productions, and The Andy Griffith Show was in production at the same time. In fact, because the show was actively in production, Star Trek couldn't redress some of the facades (which is why Floyd's Barber Shop appears) and had a limited window for filming. A search of vehicles used on Andy Griffith seems to have answered the question.
The same truck was used on the lot for episodes of Andy Griffith and Mission:Impossible. That truck was identified as being a 1946 Ford. The model year is a little in doubt since it matches the 1942 model. The US entered into WWII shortly after the model was announced, and Ford had to stop production of commercial vehicles in early 1942. When it began production again after the war, Ford just used the same parts. It wasn't until 1948 that they introduced a different look. Adult videos in HD quality. If you like real HD porn videos , feel free to go to the faponhd.com rube. The best free porn videos on the XXX tube site.
Of course, this is many years after 1930, when "City" was supposed to have taken place. Strangely, there's a black truck parked in front of the courthouse in the scene that appears to be more temporally accurate. (No doubt purposely blocking the very familiar courthouse that audiences would recognize from Mayberry.)
There doesn't appear to be any information about this on the web, but my guess is that the limited window for production is behind the choice. Star Trek had to shoot the exteriors in one day. (An additional scene with McCoy had to be shot later on Paramount's backlot.)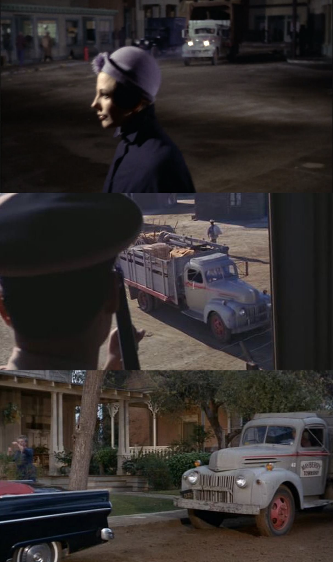 Little daylight was available for shooting, which might have forced the production to change the scene from a day scene to night. With the truck being painted black, there could have been a problem with it being visible on TV screens of the day (many of which were still black and white). It's also possible that the truck wouldn't run, and there wasn't time to get it running. Another possibility is that the truck wasn't viewed as being intimidating enough. So they might have had to scramble to replace it with the 1946 Ford available on the lot.
Maybe someone knows the answer.
Whatever the case, it's clear that the director went to great lengths to hide the anachronistic truck. It appears at a distance, out of focus, and additional shots show very little of it. There's an awkward shot of McCoy with head turned away from camera (blocking the view of the truck) that he holds longer than feels right.
There's always the possibility that Desilu owned more than one truck similar to this and its distinctive paint job, but it was good enough to satisfy me.
I'd love to be able to say with any certainty when Stalled Trek: "The City on the Edge of Foreclosure" will finally be complete, but there is still much to do.
---
TRUCK UPDATE FROM MARK
Is it too late for a retraction? Turns out that was the wrong truck. It wasn't a Ford, but a 1939 GMC AC-Series.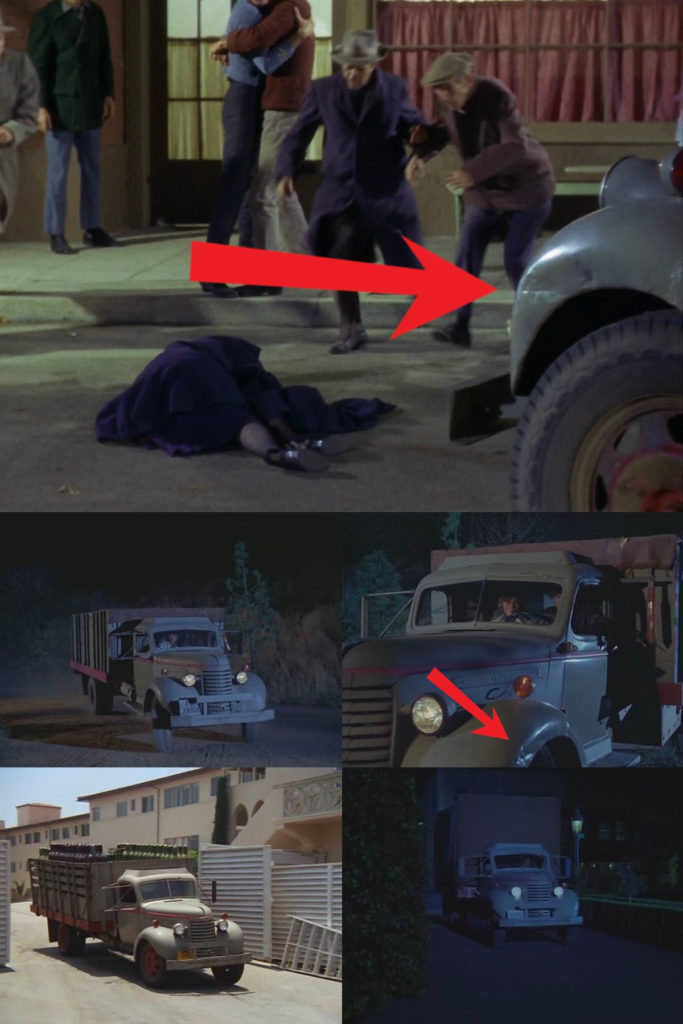 ---
Here's some images of the CGI modeling environments that Mark has created so far…