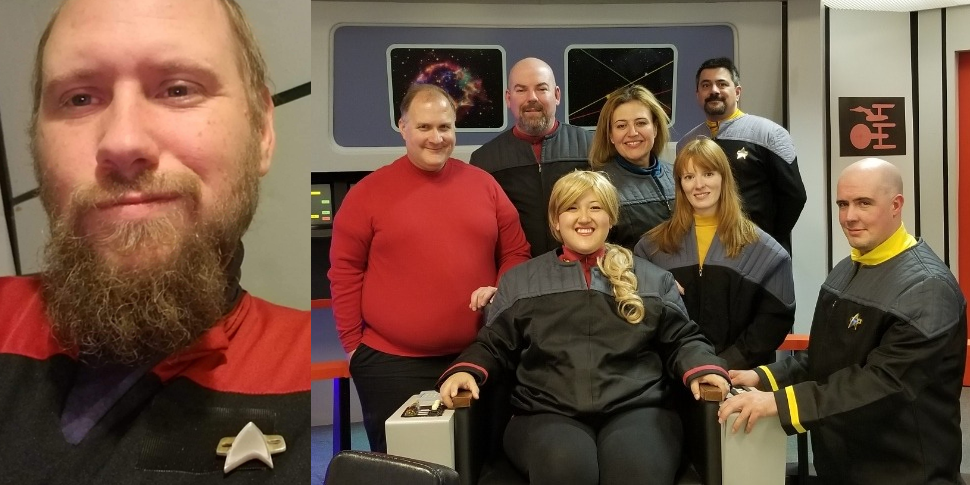 VANCE MAJOR has produced about a billion Star Trek fan films (or it seems like a billion!)…and he's not finished yet. With a new batch of about 20 episodes of CONSTAR CONTINUES set for release early next year, Vance still has a bunch more fan films in him! So he's already planning for his NEXT fan series.
The new project will be titled CONSTAR COMPLETED, and Vance needs some new uniforms to put on his actors. If this sounds kinda déjà vuish to you, you're not imagining things. Vance has sought out the financial assistance of the fan film community for uniform funding a few times before…and he usually gets there within the first day or two…a week tops! In fact, there's been a couple of instances when I haven't even had time to get a blog posted announcing the new Constar crowd-funder before Vance reached his goal.
So this time, I'm rushing as fast as I can to get this blog written and published! Indeed, it's been less than a day already, and Vance is already nearly a third of the way to his $1,100 goal (including a little sumthin'-sumthin' from yours truly). That's the way it goes in this community…even during a pandemic with an economic slowdown.
However, it is still a pandemic with an economic slowdown, so it never hurts to spread the word (rather than the virus!) to fellow fans and friends. So here is the link to Vance Major's new Constar Completed crowd-funding campaign on GoFundMe:
https://www.gofundme.com/f/constar-completed
If you have a little sumthin'-sumthin' yourself to give, I guarantee you'll get a fan film out of it—maybe even one or two DOZEN fan films! And even if you can't afford to donate at the moment, please help get the word out by sharing the above link. And as always, thanks from both Vance and me.